Updated on Oct 27th, 2021, 10/27/21 4:30 pm |
23 logs
Published
Nov 19th, 2016
, 11/19/16 1:16 am
181,006

views,

6

today

55,427

downloads,

3

today
2piradians
Level 66
:
High Grandmaster Engineer

Block Armor is a mod that adds sets of armor made from many blocks in game, including blocks from other mods! They have different stats, depending on the block the armor is made from. Some armor sets also have effects when worn. The armor texture also supports resource packs!
Additional Mods:
If other mods with blocks are added, there will be armor added for most of those blocks.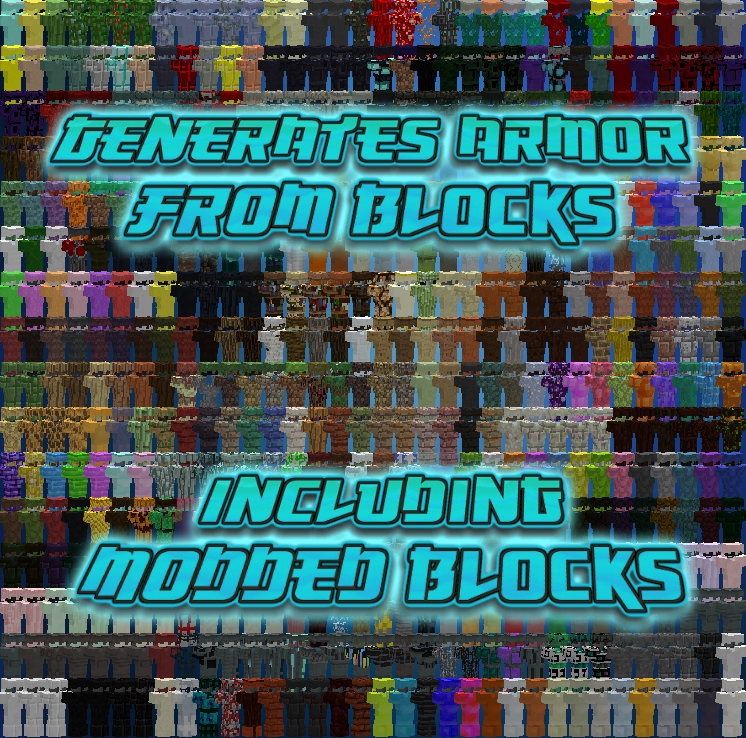 Armor Sets:
For each valid block, a full set of armor items (helmet, chestplate, leggings, and boots) will be added. Each item is crafted using the desired block in the shape the armor is normally crafted in, and can be repaired using that block as well.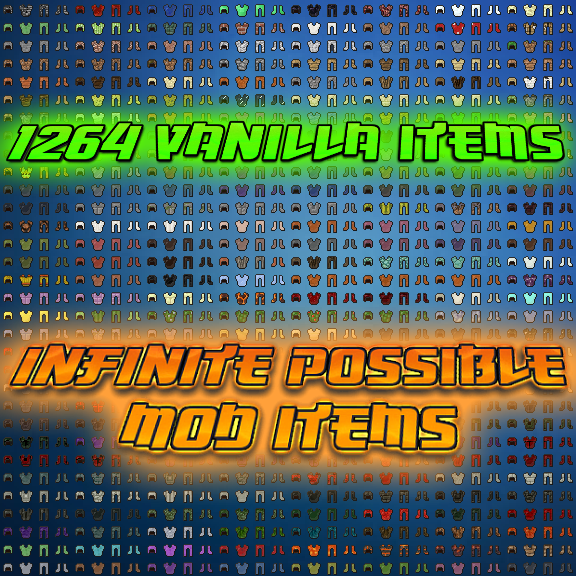 Resource Packs:
The armor textures will change with the block texture when a resource pack is added.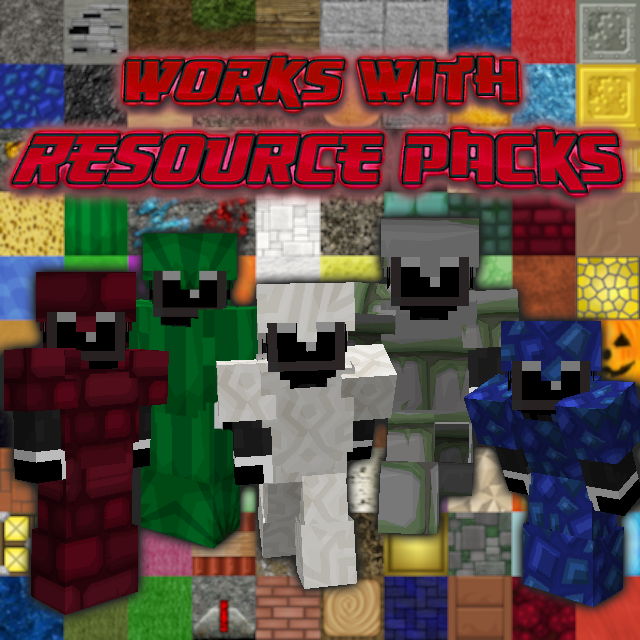 Animated Textures:
Armor made from blocks with an animated texture will also have an animated texture.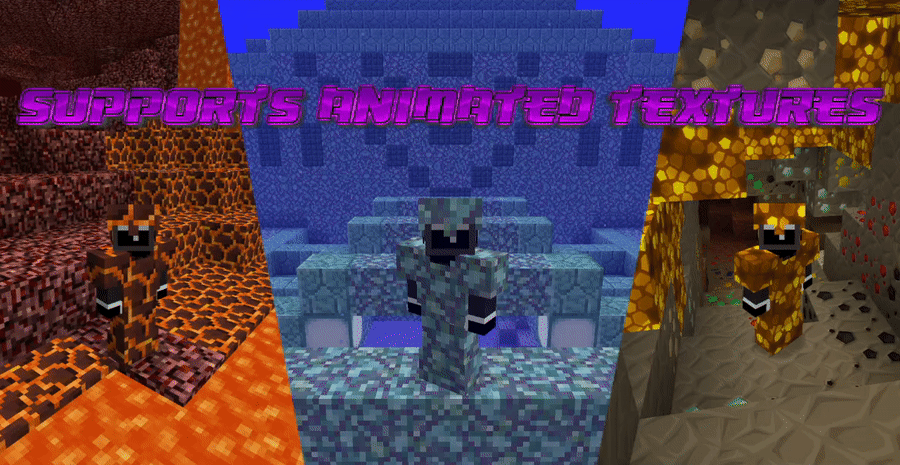 Set Effects:
While wearing at least the number of pieces required for set effects (specified in config), certain armor sets gain special effects and bonuses!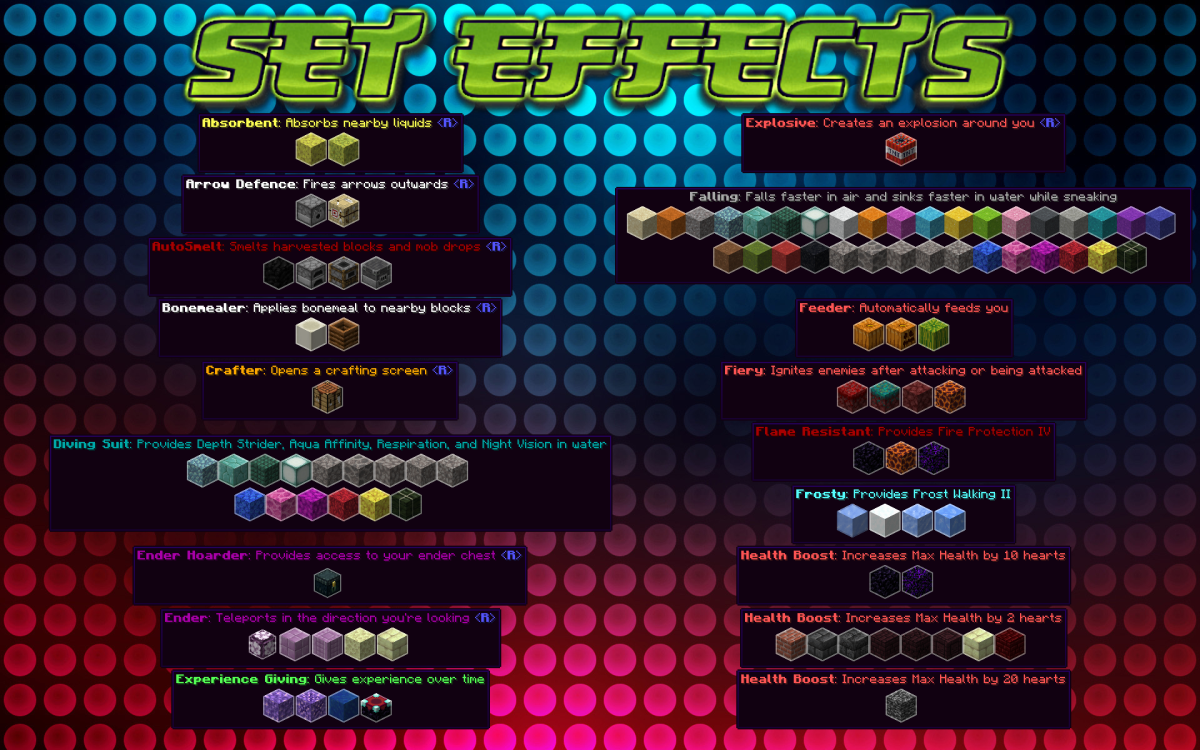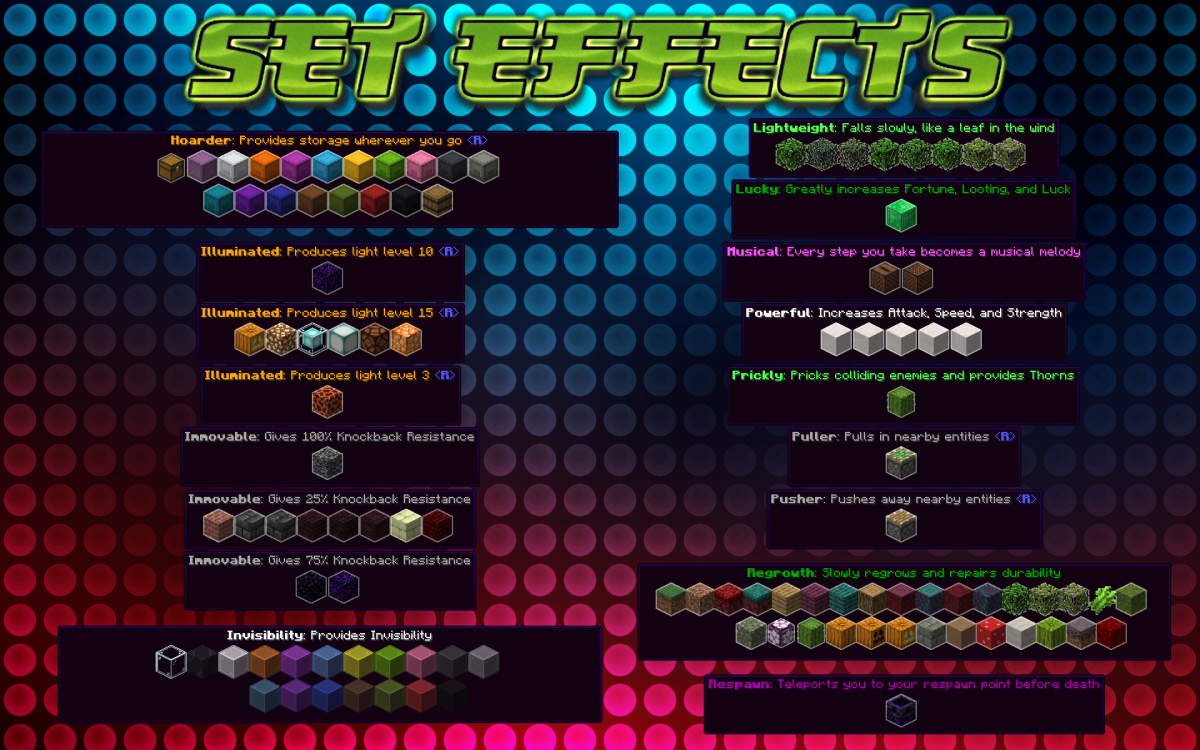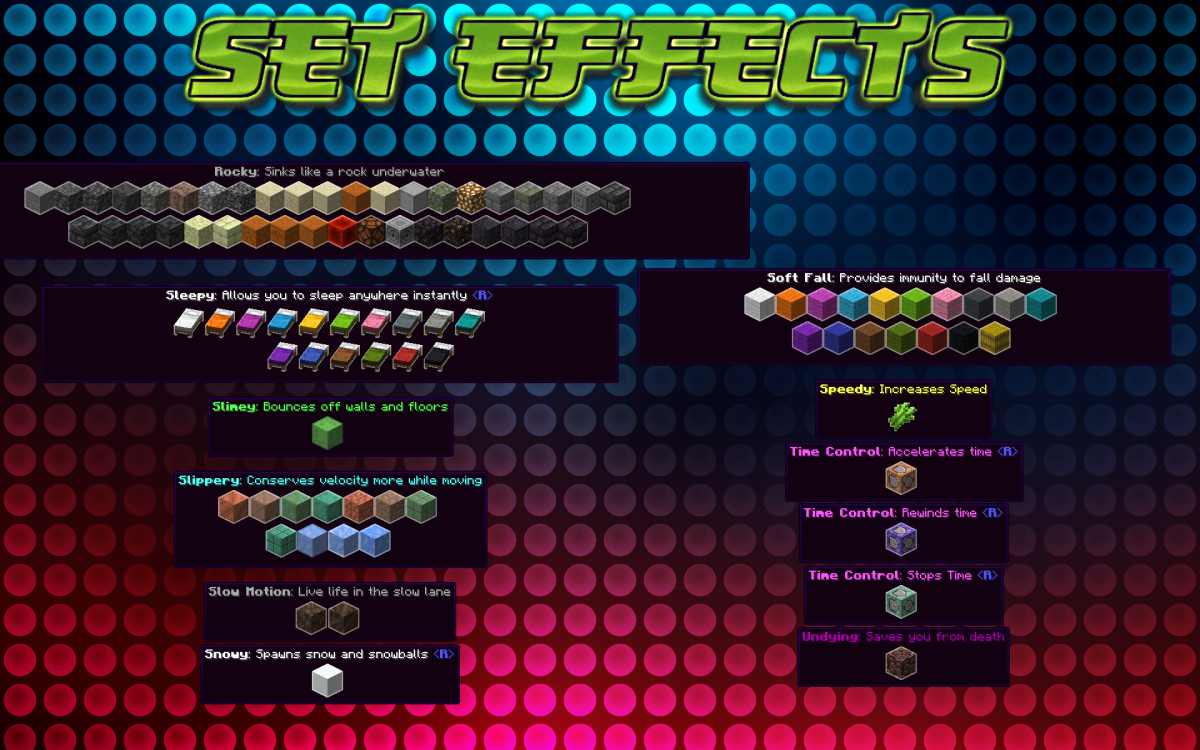 Config:
You can easily choose to enable or disable any armor sets or set effects in the config. You can also change settings for the number of pieces required for set effects, whether or not set effects use durability, etc.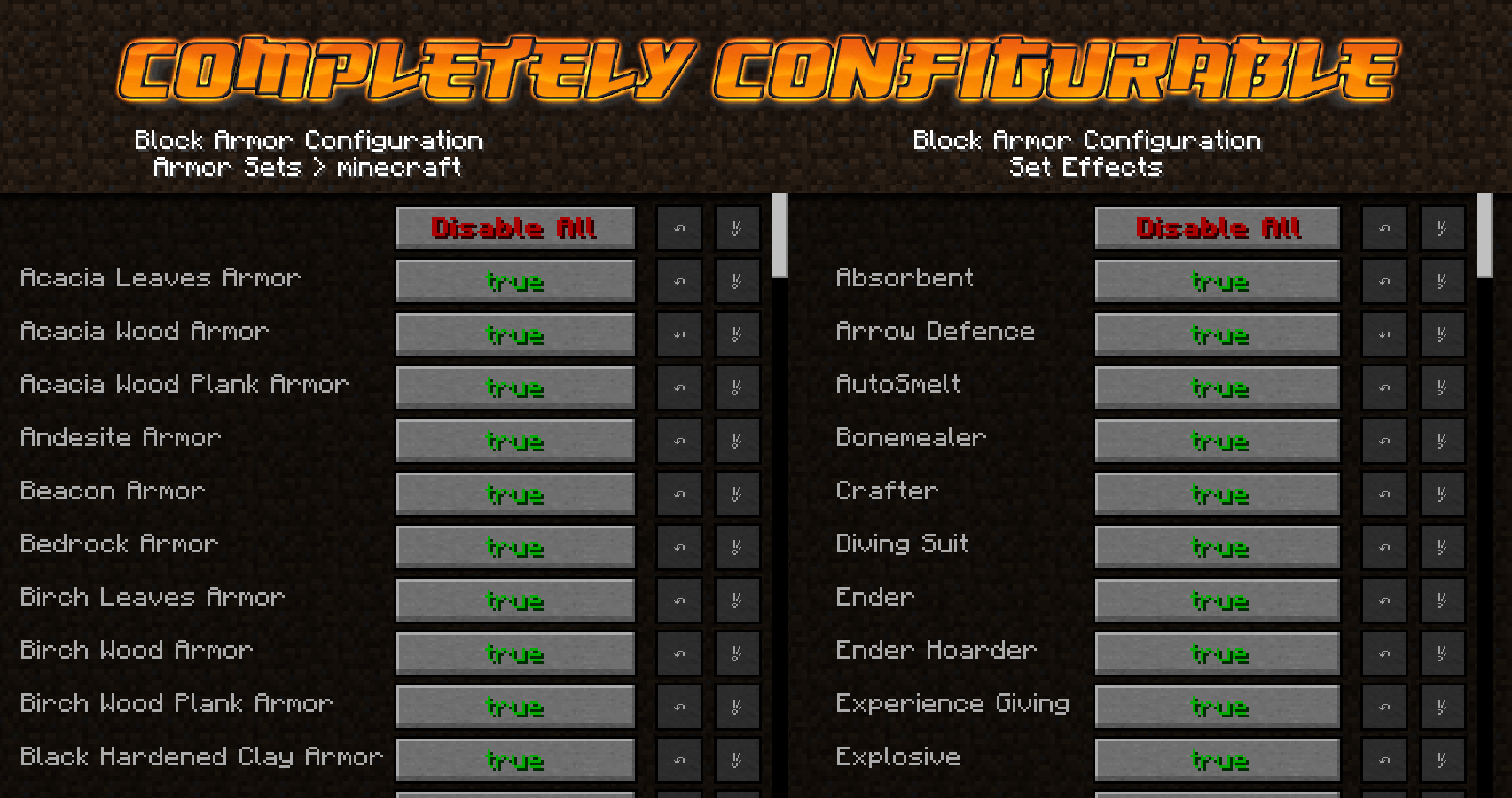 Texture Credits for pre v2.0:
Quartz: DestinyShiva
Snow: Aisumi
| | |
| --- | --- |
| Credit | Furgl |
| Progress | 100% complete |
| Game Version | Minecraft 1.17.1 |
| Tags | |
23 Update Logs
v2.6.4 : by 2piradians 10/27/2021 4:30:22 pmOct 27th, 2021
* Ported to Minecraft v1.17.1
* Added lang support for armor item names and set effects
* Fixed set effects with enchantments duplicating enchantments under certain conditions
* Fixed a duping issue with the Lucky set effect
LOAD MORE LOGS
tools/tracking
3846270
7
1101941891710-block-armor