125-john-v10-reborned---working-on-version-2
Views,

15

today
Downloads,

0

today
139068
SCMowns
Level 64
:
High Grandmaster Wolf
Posted on
5/31/2012
: 5/31/12 5:49 am , last updated: 06/10/13 5:34:26 am

John was an awesome mob, he was spooky, fast, strong, and dropped a sword. Recently my good friend ImmoralHDfilms was wondering if the mod John was updated, it wasn't. The mod hasn't updated since 1.8.1 but it's an awesome mod, so I took time and re-coded the mod from scratch. All I used was a picture and his skin to get the job done less then 2 hours. I have asked the creator if i can continue his post, but yet i haven't had a reply. Hopefully you'll enjoy John
[twitter]SCMowns[/twitter]
Some Pictures: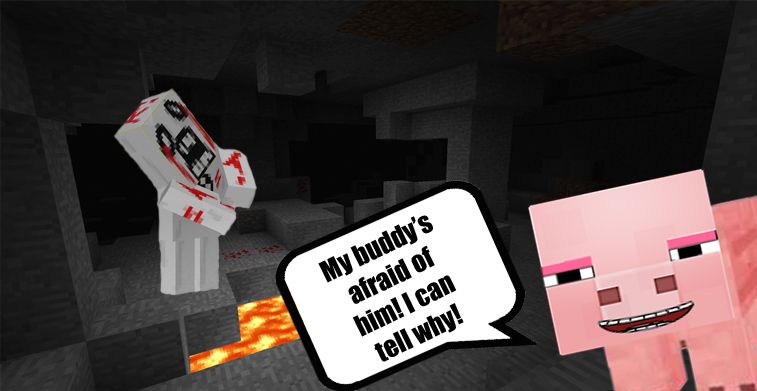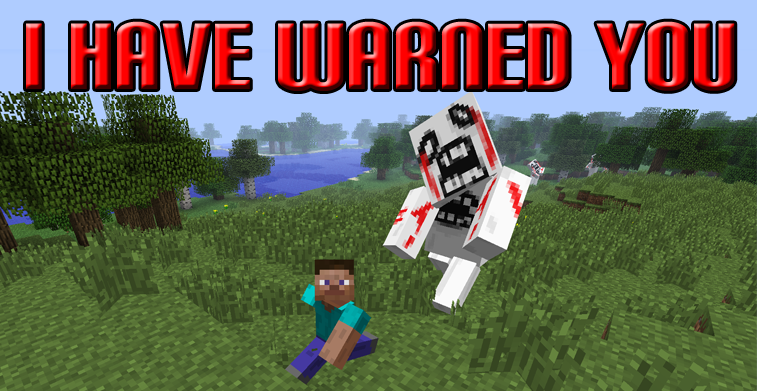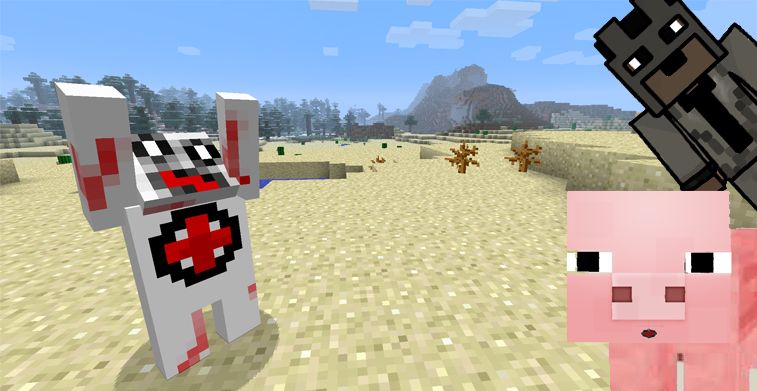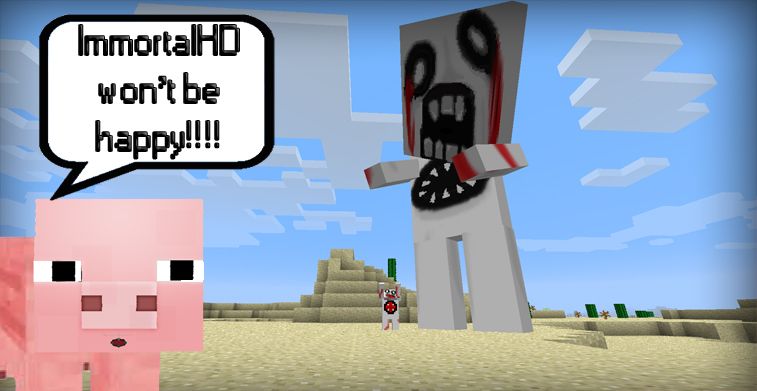 Some of John's Specs:
o has 40 health




deals 2.5 damage ( If lucky 1.5 )




spawns by himself




Spawns in Daylight




Drops a new Gem "Immortality Gem"




John will not take fire damage




John Takes No Fall Damage




New Sounds (Scary!)




Baby John Jr. spawns in small groups!




Mega Giant John Spawns at Night! (rare)



Crafting the "Immortal Blade"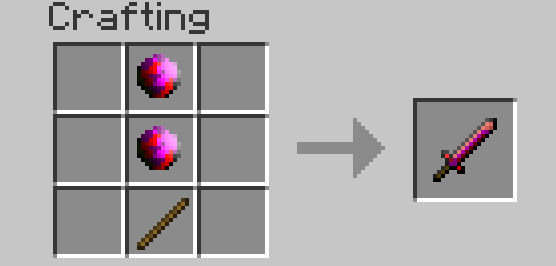 John V2.6 for Minecraft 1.5
.2
** Requires Modloader & AudioMod**
Old Downloads
How to install:
1. Locate your ".minecarft" folder ( Run > %appdata% > ".minecarft" )
2. Once in your ".minecraft" folder locate your minecraft.jar ( .minecraft > bin > minecraft.jar )
3. Open the Minecraft.jar with Winrar or any 7zip opener.
4. DELETE META-INF
5. Drag and drop Modloader and Audiomod into your minecraft.jar
6. close your minecraft.jar
7. Locate your ".minecraft" folder
8. Open up my mod (John mod)
9. Simply drag over the "mods" and "Resources" folder into your ".minecraft" folder
10. Done!
Tutorial Video: (Version 2.1)
[media]
www.youtube.com/watch?v=HCPE-Y40Bqw[/media]
Copyright Information:
Click to reveal
TERMS AND CONDITIONS
0. USED TERMS
MOD - modification, plugin, a piece of software that interfaces with the Minecraft client to extend, add, change or remove original capabilities.
MOJANG - Mojang AB
OWNER - , Original author(s) of the MOD. Under the copyright terms accepted when purchasing Minecraft (
http://www.minecraft.net/copyright.jsp
) the OWNER has full rights over their MOD despite use of MOJANG code.
USER - End user of the mod, person installing the mod.
1. LIABILITY
THIS MOD IS PROVIDED 'AS IS' WITH NO WARRANTIES, IMPLIED OR OTHERWISE. THE OWNER OF THIS MOD TAKES NO RESPONSIBILITY FOR ANY DAMAGES INCURRED FROM THE USE OF THIS MOD. THIS MOD ALTERS FUNDAMENTAL PARTS OF THE MINECRAFT GAME, PARTS OF MINECRAFT MAY NOT WORK WITH THIS MOD INSTALLED. ALL DAMAGES CAUSED FROM THE USE OR MISUSE OF THIS MOD FALL ON THE USER.
2. USE
Use of this MOD to be installed, manually or automatically, is given to the USER without restriction.
3. REDISTRIBUTION
This MOD may only be distributed where uploaded, mirrored, or otherwise linked to by the OWNER solely. All mirrors of this mod must have advance written permission from the OWNER. ANY attempts to make money off of this MOD (selling, selling modified versions, adfly, sharecash, etc.) are STRICTLY FORBIDDEN, and the OWNER may claim damages or take other action to rectify the situation.
4. DERIVATIVE WORKS/MODIFICATION
This mod is provided freely and may be decompiled and modified for private use, either with a decompiler or a bytecode editor. Public distribution of modified versions of this MOD require advance written permission of the OWNER and may be subject to certain terms. [/spoiler]
[twitter]SCMowns[/twitter]
[youtubesubscribe]SCMowns2[/youtubesubscribe]
Modpacks
I hear by now give permission for modpack makers to use my mod "John" Mod in their modpacks without written permission by me (SCMowns)
But they will need to follow these guidelines:
- Do not earn revenue off the mod (ad.fly, etc)
- Give credit to me, SCMowns and link this thread!
Bugs:
Future Plans:
Possibly SMP support. Not sure
Add more EXP drops to Giant John / and dropping changed
You Decide!
Special Thanks!
FailBoat103
(Made New Immoral Gem Texture)
MudBill
(Made Giant John Skin / HD skin!)
ImmortalHDfilms
(Suggesting If John Has Updated)

John Mod by SCMowns and
kurtss
is licensed under a Creative Commons Attribution-NonCommercial-NoDerivs 3.0 Unported License
Only Minecraftforum.net is able to host any of my material without my consent.
It may not be placed on any web site or otherwise distributed publicly without advance permission.
This mod isn't open source.
[twitter]SCMowns[/twitter]
Thank You For The
Diamond!
Credit:
SCMowns, kurtss
Progress:
85% Complete
Game Version:
Minecraft 1.5.2
Update #8 : 06/10/2013 5:34:26 am6/10/13
Updated to Minecraft 1.5.2

Fix Mega Giant John render bug.


Update #7 : 12/21/2012 3:49:09 am12/21/12
Updated to Minecraft 1.4.6

Update #6 : 12/17/2012 5:27:08 am12/17/12
- Updated to Minecraft 1.4.5
- Change spawn egg colors
Update #5 : 11/17/2012 3:36:42 am11/17/12
Updated to 1.4.4

Updated John's health to 450


Update #4 : 11/01/2012 1:11:37 am11/01/12
Update to Minecraft 1.4.2

All Johns can jump up 2 blocks high!

More damage added to Mega John


Update #3 : 10/23/2012 7:38:33 pm10/23/12
Mod is now compatible with Elemental Creepers mod

John's ID changed


Mega Giant John drops 1 Diamond. ( Will be changed in V3 )


Update #2 : 10/20/2012 3:55:22 am10/20/12
Updated Mod to 1.3.2

Fixed Speed

Made John a bit more weaker

Immortal blade is now weaker then a diamond by 1/4th


Version 2 : 06/05/2012 5:31:14 am6/05/12
- New Mob " Mega Giant John "
- New Mob " Baby John Jr. "
- New Texture Item
- Fix Spawning for all New Mobs
- All Johns Immune to Fire Damage
- All Johns Immune to Fall Damage
- Giant John Spawns at Night
- Baby John Jr. Spawns in Groups
- New Enchanted Sword Effect
- New Bug Fix ( John spawning with groups )
- New AI ( John is Smarter! )
- Giant John Drops Golden Apples
- Baby John Drops Bottle O' Enchantments
- Giant John Spawns
Rarely .
- New Sound Effects
- Audiomod Supported
tracking
949481
125-john-v10-reborned---working-on-version-2
1,165079,329,3672,559826,842002,140820,64651,214207,460644,625964,356071,290694,895971,1030646,15493,171513,336698,476982,98449,817406,1293715,526780,139068