Updated on Dec 25th, 2022, 12/25/22 12:11 pm |
2 logs
Published
Dec 8th, 2022
, 12/8/22 2:02 pm
674

views,

12

today

60

downloads,

1

today
Insomnia_games
Level 47
:
Master System
Using trading and ores for currency is obsolete!
We all know that trading is a common event in Minecraft. Whether you're with friends or villagers, foes or communities, once you surpass the basic neanderthal way of playing, (moving out of the wooden age), you will most likely be starting to trade and commerce with your peers.
Alas, trading is primitive. It's unreliable, and it's rough. Nuggets and Gold fluctuate in value, and are a strain to find. That's where AMCA (Advanced Minecraft Currency Addon) comes to play.
Re-establishing and creating economies has never gotten easier! By simply establishing a mint, and using the various materials, you can start printing in-game currency! From monopolization to circulation, capitalism or inflation, you can't go wrong! As well as this, you can use anvils to add a PIN code to the money, to prevent forging.
Every money type is included in this list!
This AMCA add-on includes:
One dollar bill
Five dollar bill
Ten dollar bill
Fifty dollar bill
Hundred dollar bill
Five hundred dollar bill
One thousand dollar bill
And credit cards
Need to know the crafting recipe?
There are over 27 different recipes! All of which are in your green book in your crafting table but here are the important ones you may want to know.
(Use ores such as coal, lapis, emerald, etc to print money in cast quantities)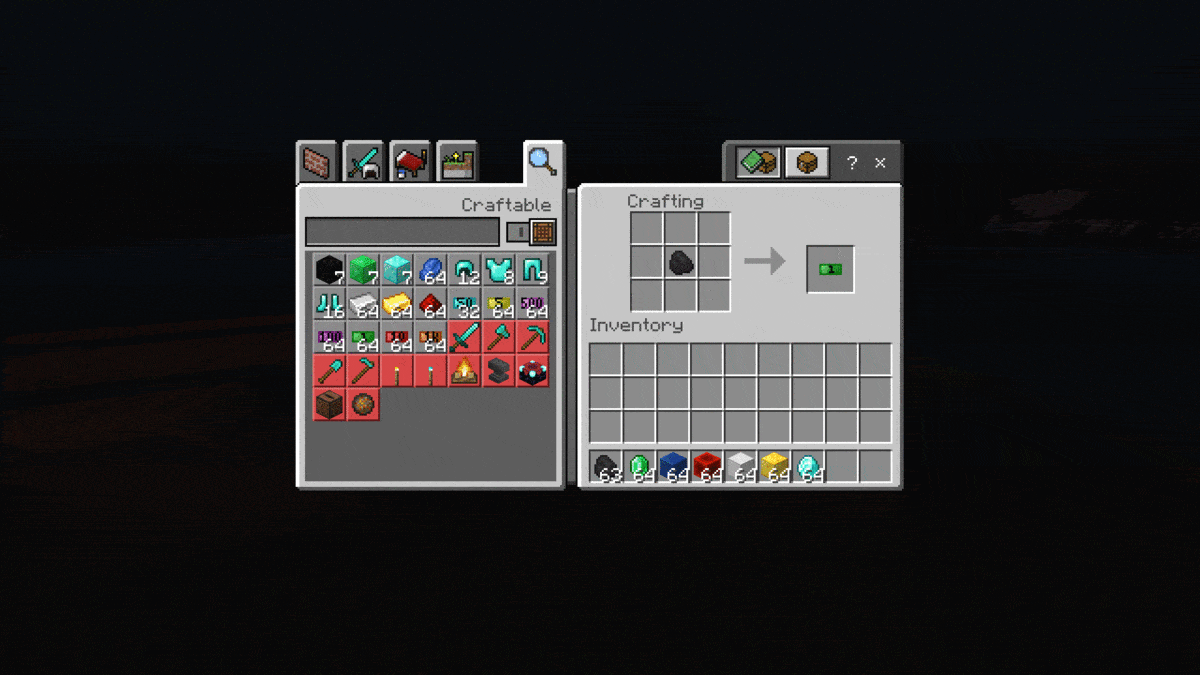 You can also merge the money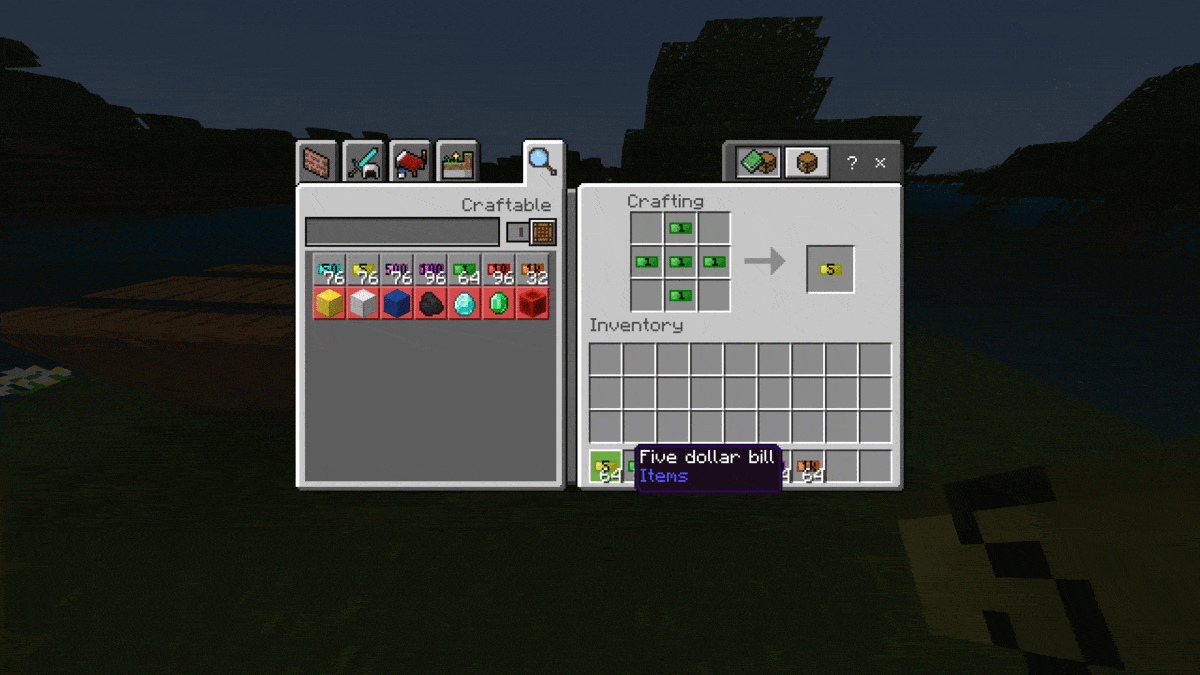 As well as splitting the money back to its counterparts!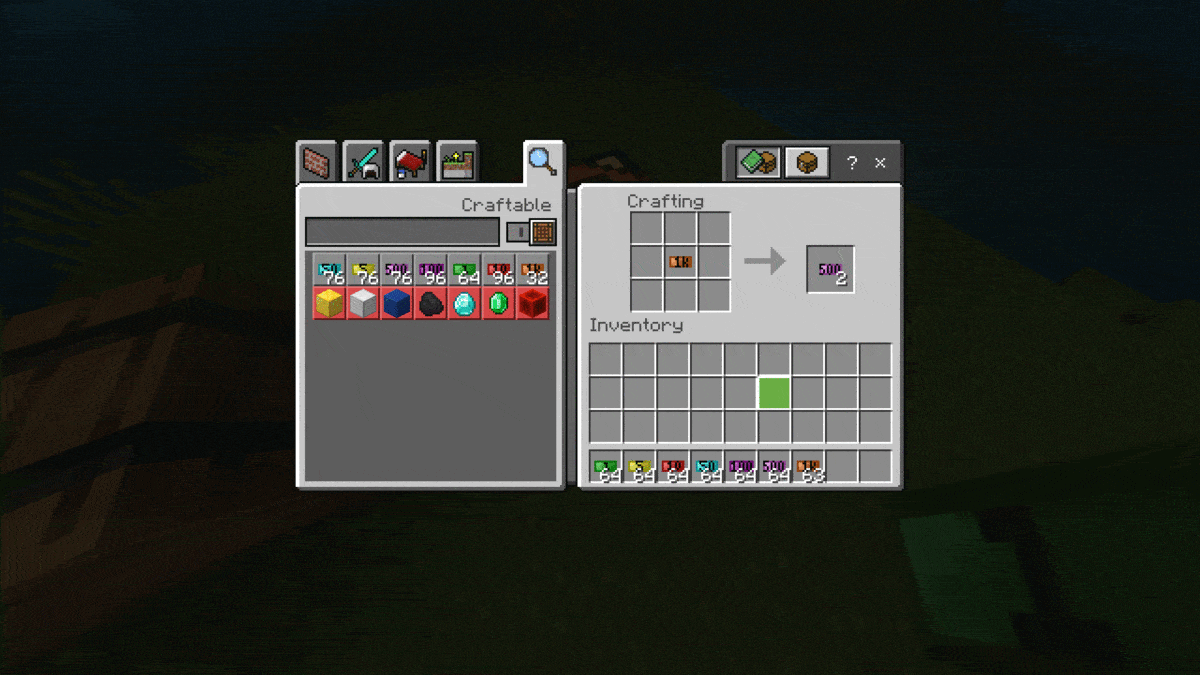 Use credit cards to convert money into material value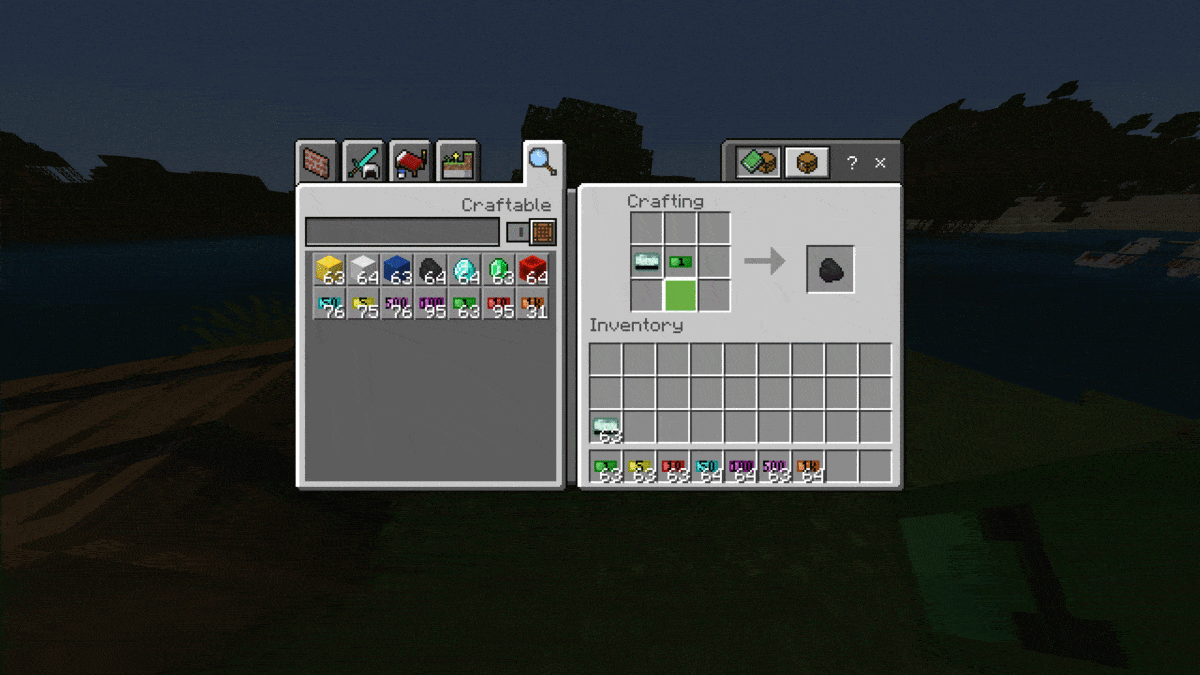 This is all free, for you to enjoy
| | |
| --- | --- |
| Progress | 100% complete |
| Game Version | Minecraft 1.19.2 |
| Tags | |
2 Update Logs
tools/tracking
5792090
7
advanced-minecraft-currency-addon-obtainable-in-survival-worlds