Published
Aug 5th, 2017
, 8/5/17 8:57 am
12,166

views,

2

today

547

downloads,

1

today
Tschipp
Level 63
:
High Grandmaster Modder
Extra Ambiance adds ways of improving the ambiance of a scene
All blocks added by this mod do are not collideable, meaning you can walk right through them.
They are also INVISIBLE. All blocks emit a tiny colored particle, when you're holding one of the Blocks or the Light Editer. If you're not holding any of these items, the blocks also won't show a Hitbox.
Demonstration: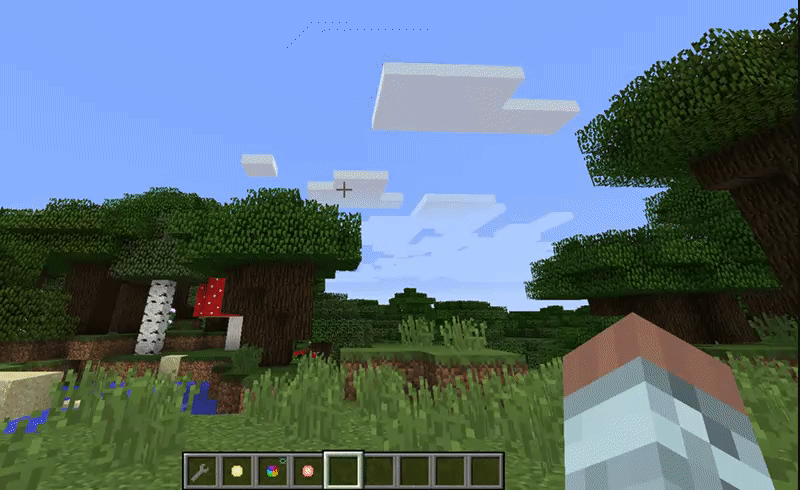 Different Lights have Different Particles.
Lights:
Simple Light

Just emits Light, Light Level 15




Like a Simple Light, but can be toggled with Redstone

Can emit every light level from 0 to 15


Change values using the Light Editor

Like a Dimmable Light, but can be toggled with Redstone

Change Values using the Light Editor

Takes an Input Redstone level and transforms it to a light level

Particle Emitters:
Simple Particle Emitter

Can emit one out of 16 pre-set Particles. Cannot be modified




Advanced Particle Emitter

Can emit any particle and can even create Particles with custom Texture

Highly modifiable using the Light Editor

Sound Emitters:
Can emit one out of 16 pre-set Sounds. Cannot be modified

Can emit any sound at different intervals with different pitch and volume

Highly modifiable using the Light Editor

Light Editor:

Use the light Editor to edit Light Values of dimmable Lights and editing advanced particle and sound emitters.
If you want to copy the data of a block, let's say a sound emitter, you shift right click the block with the Light Editor in hand.
That will store the information on the item. To apply the information to another block, shift right click that block again. You can only apply information if it is compatible with the block. To clear Information from the Light Editor, shift right click air.
You can only copy information from Dimmable Lights and the Advanced Sound and Particle Emitters.
Here is a Preview of some of the things you can do:
For Crafting Recipes, I highly suggest you use JustEnoughItems (JEI)
Feel free to use this mod in a modpack, as long as it's hosted on curse.
Copyright
© Tschipp 2017 This mod (plugin, patch to Minecraft source, henceforth "Mod" or "The Mod"), by the terms of
http://minecraft.net/terms
is sole property of the Mod author (Tschipp henceforth "Owner" or "The Owner"). By default it may only be distributed on minecraftforum.net, planetminecraft.com and curseforge.com by the Owner. They may not be mirrored or reposted with advance written permission of the Owner. URL shorteners or other attempts to make money off The Owners' Mods are strictly forbidden without advance written permission.
| | |
| --- | --- |
| Progress | 100% complete |
| Game Version | Minecraft 1.12 |
| Tags | |
tools/tracking
3995987
7
extra-ambiance-lights-amp-particles-1-11-2-1-12