Updated on Apr 30th, 2016, 4/30/16 6:19 pm |
1 logs
Published
Apr 8th, 2015
, 4/8/15 7:17 pm
3,551

views,

0

today

207

downloads,

0

today
Reer123
Level 65
:
High Grandmaster Terraformer
YOU NEED
ROMECRAFT: GERMANIA
RESOURCE PACK FOR PROPER VIEWING.
Fortification hill, Ceasar's camp. This is the main area of the camp, Ceasar's main tent. I have only made his tent and the little bit of terrain around it.
Foritification hill was created after Ceasar lost the first battle of Hoover dam. From there he is regrouping his troops in preperation for a second assault on the dam, this time led by the Monster of the East, Legate Lanius. The Fort has two main parts, Ceasar's main area and the camp. Ceasar's main area has some tents, the battleground and Ceasar's personal residence. The camp has many tents, a weather station -which secretly holds Mr.Houses securitron army- and many blacksmiths. I have created Ceasar's tent.
Features:
-
Terrain around the tents.
-
Four large tents fully decorated.
-
Ceasar's personal command room.
-
Ceasar's throne.
Screenshot from in Fallout New Vegas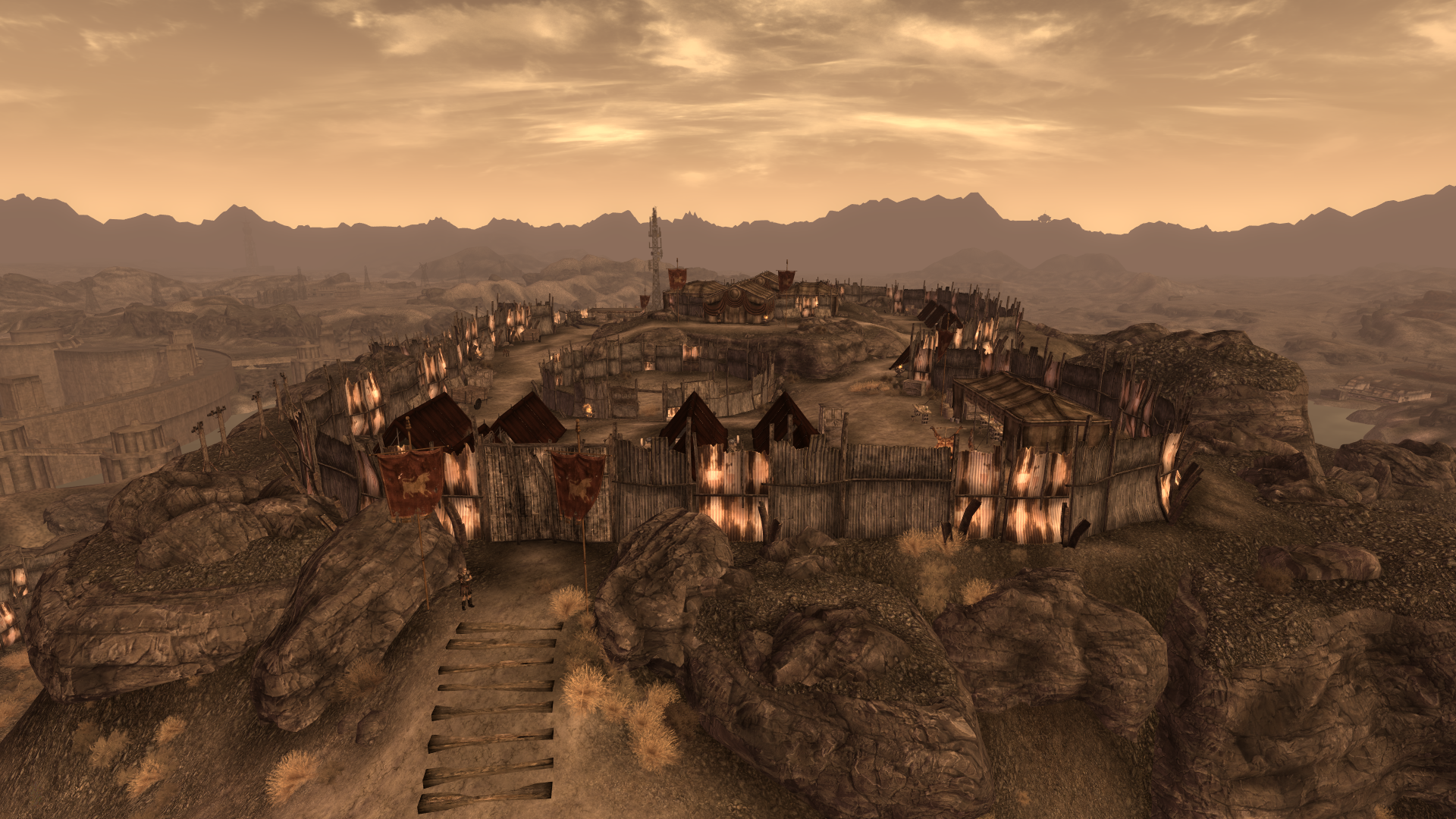 IMGUR ALBUM OF IMAGES:
http://imgur.com/gallery/3SnHe/
| | |
| --- | --- |
| Progress | 100% complete |
| Tags | |
1 Update Logs
Update #1 : by Reer123 04/30/2016 6:19:53 pmApr 30th, 2016
The whole camp was expanded a ton. Instead of just being Caesar's main tent there are now many many smaller tents around it, a radio tower, hospital and even a meeting room. A load of stuff was added.
tools/tracking
3287350
2
ceasars-camp--fallout-new-vegas-