Updated on Nov 28th, 2015, 11/28/15 8:23 pm |
3 logs
Published
Aug 16th, 2014
, 8/16/14 10:44 pm
Pako94
Level 34
:
Artisan Architect
This is the German Reichstag, the parliament building of Germany.
The building is almost totally provided with redstone 'electricity'.
The outside of the building is like the real building, the inside of the building is created by our own imaginations.
The dome on top of the building is created by Jebe0.
At this moment we are renovating the reichstag, but only details.
We try to create a big road from the Reichstag building to the Royal Palace of Brussels.
*The flags on this building have nothing to do with nationalism!
Due to a computer crash we lost the Reichstag Building, but because we have a back-up we have an older version of our Reichstag, now we restarted the renovation of the building and we already changed the facade.
Update: the Reichstag building is renovated now, and I tried to give it more details so that it looks more realistic.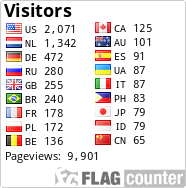 | | |
| --- | --- |
| Credit | Jebe0 |
| Progress | 80% complete |
| Tags | |
3 Update Logs
Update #3 : by Pako94 11/28/2015 8:23:43 pmNov 28th, 2015
This time I did a big renovation, I updated the Reichstag building with newer techniques of minecraft. I tried to give it all a bit more detail and to make it all a bit more like the real REichstag building.
LOAD MORE LOGS
tools/tracking
3039577
2
german-reichstag-parliament-building