Published
Sep 16th, 2011
, 9/16/11 7:50 pm
6,392

views,

3

today

533

downloads,

0

today
kallooka001
Level 24
:
Expert Miner
Like every UK minecraft player, I have be supressing an urge. An urge I ncould only resist by constantly mining for diamond, chopping wood, and maiming zombies.
But I couldn't old out any longer. I had to give in to the English gentleman's deepest urge...
...the urge to do some formal gardening.
So with bang (and v1.8), I made a re-creation of the Hampton Court Palace Maze.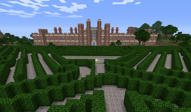 In reality its more cramped (and rounded) so I used the plan of the Maze as base.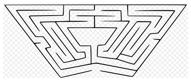 Pretty famous, moderate difficulty, very delicate. Its made of leaves, so be careful or the maze might fall to pieces.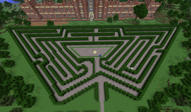 Start at the Kiosk. Check the supplies. And reach the
centre
!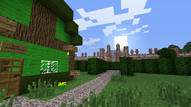 Upon completion, Dig for Victory!
But be warned. There may be a slight surprise...
Play on Hard.
The map doesn't end there.
UPDATES
> hampton court maze_b.zipn
Corrected 1 major mistake in both the mazes

Download:

http://www.mediafire.com/?aw855vfzvevjpp3
p.s.
The schematic should be uploaded
http://www.mediafire.com/?rwiyi1yu9inwg6c
Credits:
- v1.8 Creative Mode
- MC Edit
-
http://en.wikipedia.org/wiki/Hampton_Court_Maze
-
http://www.hrp.org.uk/HamptonCourtPalace/
| | |
| --- | --- |
| Progress | 100% complete |
| Tags | |
tools/tracking
186907
2
hampton-court-palace-maze