Updated on Jun 3rd, 2016, 6/3/16 10:50 pm |
1 logs
Published
May 31st, 2016
, 5/31/16 10:57 pm
KatnipEverdeen
Level 42
:
Master Archer



This is only a small portion of the Capitol. We are working really hard to complete it! Look out for the Quarter Quell arena coliseum. It will be available for download on PMC!



Like our builds? Come to Panem MC to check them out!

---
IP: play.panemmc.com
We are a 1.8.8 Server [Soon to be 1.9]
Website:
thepanemmc.enjin.com
PMC:
http://www.planetminecraft.com/server/panem-mc-3326230/


---
Check out our other projects:
Quarter Quell Coliseum
Hall of Ceremonies
District 4
Tribute Center:
<<<--- May the odds be ever in your favor --->>>
---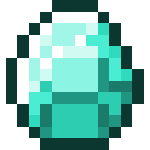 Please Diamond, Subscribe, and Favorite. Every Diamond buys the freedom of one Capitol Avox. Think of the Avoxes!
---
| | |
| --- | --- |
| Progress | 25% complete |
| Tags | |
1 Update Logs
tools/tracking
3700573
2
hunger-games--panem-capitolavenuecity-circle-and-more