Views,

9

today
Downloads,

0

today
101214
Published on
9/19/2011
- 9/19/11 12:02 pm , last updated: 06/17/13 8:06:21 am
Hello everyone! This will be a re-creation (hopefully 1:1) of Isla Nublar, the island from the first film.
Im going to re do the entire island from skratch and if you would like to help then please fill out the application form :)
Youtube:
http://www.youtube.com/user/DarkGhostOfficial
If you want to be part of the Jurassic Park Build Team then please fill out this application form:
http://darkghost.wufoo.com/forms/jurassic-park-build-team-application-form/
---
Jurassic Park Interactive Map
http://www.telltalegames.com/jurassicpark/tour/
---
We will be using these maps as our plans:
Map - Isla Nublar
Map 2 - Isla Nublar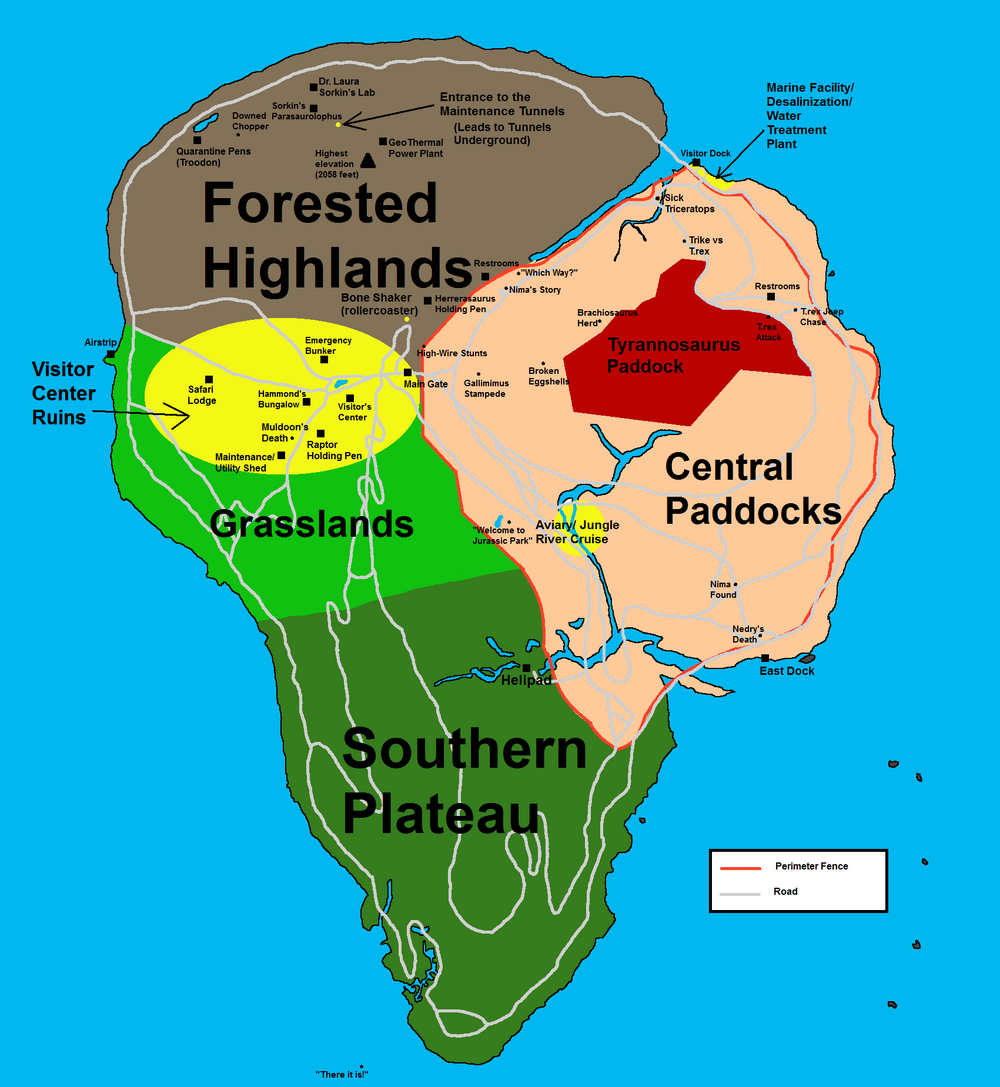 Map 3 - Isla Nublar
T-Rex Paddock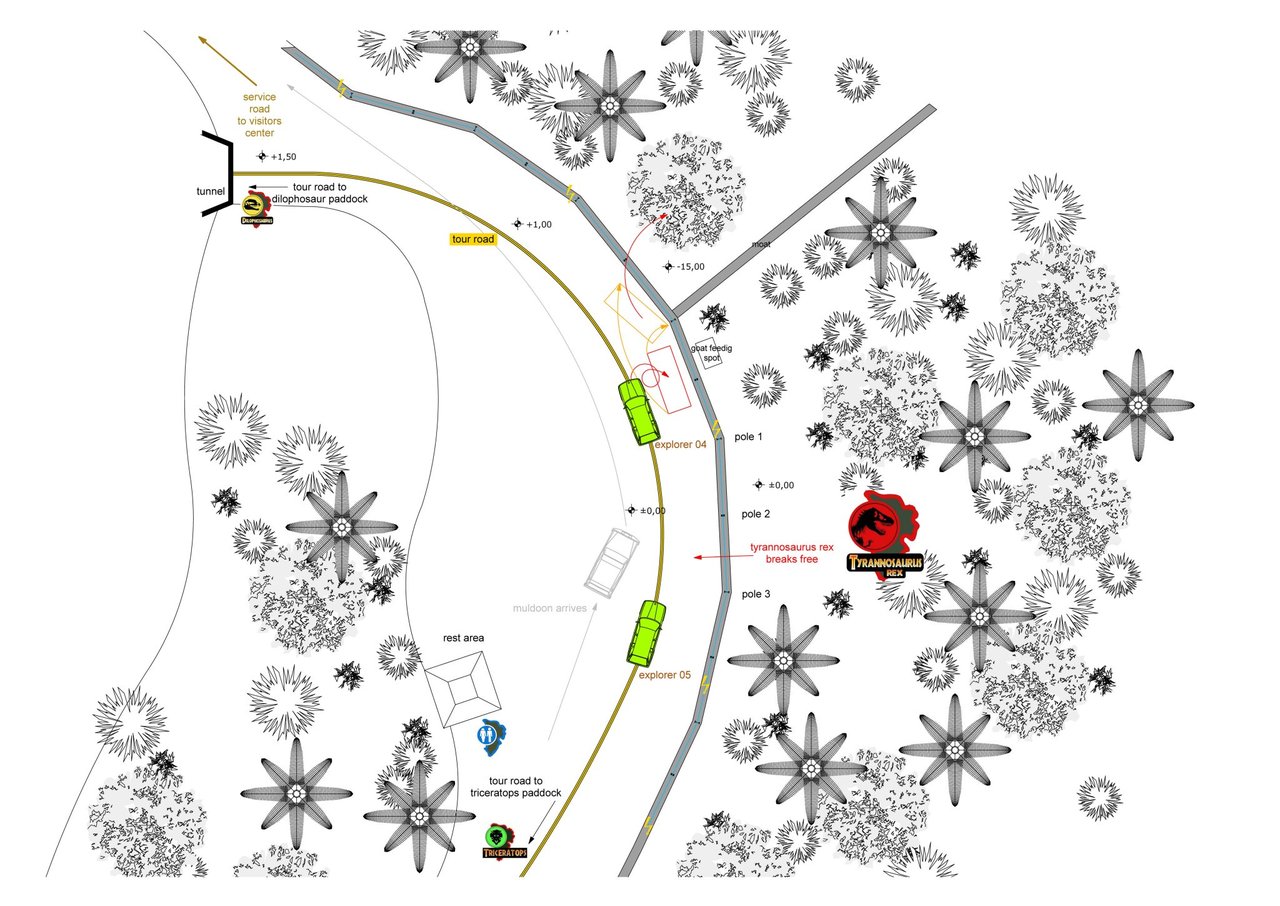 T-Rex Paddock Fence
Visitor Center Picture
Visitor Center Diagram
Another Visitor Center Pic
Resources:
---
Jurassic Park Skin Set b
y rustylawnmower
Thank you rustylawnmower for the skin set!
---
---
Visit Jsmith256 page here
http://www.planetminecraft.com/member/jsmith2561/
Thank you aperture for the T-Rex skeletal design!
Additional Notes
This work is licensed under a
Creative Commons Attribution-NoDerivs 3.0 Unported License
.
- if you want to use this project on a server or youtube video, you must explicitly state me as the original creator.
If you use this project in a youtube video, you must link back to this page.
Credit:
Jsmith256 (Josh), James, Rhys,Tom, Dan, filipsps, rustylawnmower, Evan
Progress:
20% Complete
Note: Showing last 25 of 26 logs.
Update #26 : 06/17/2013 8:06:21 am6/17/13
Added maps to the description
Update #25 : 06/13/2013 1:55:25 pm6/13/13
Added an update video.
Update #24 : 08/29/2012 10:50:36 am8/29/12
Ok well bad news guys Rusty's PC got a virus and he lost all his terraforming work.
So I'l have to redo all the terraforming.
Update #23 : 08/27/2012 12:17:02 pm8/27/12
Hi guys Just an Update on things.
I'm currently waiting for Rusty to finish up terraforming.
As soon as he's done Il add the updates and Upload the Map!
Thank you all for being so patient :)
Update #22 : 06/19/2012 3:07:53 pm6/19/12
Just testing out the archaeology/fossils mod!
Don't those Velociraptors look cute eating all those chickens :)
Hopefully they'll grow bigger!
Update #21 : 06/18/2012 1:17:19 pm6/18/12
============ ANNOUNCEMENT
============
Ok is there anyone who's good at terraforming willing to help?
I need someone who can can create a custom landscape (the island) for JP.
I've tried and it looked terrible so some help would be very appreciated!
=======================================
Update #20 : 05/16/2012 11:49:38 am5/16/12
God these GCSE'S are hard! Got my Biology exam in 2 weeks! And then I still got my Chemistry, Physics and History Exams to do :(
Once its all over I'm gonna start working on JP again I promise :)
Update #19 : 02/18/2012 8:38:30 am2/18/12
Really busy with GCSE stuff right now but as soon as i get some spare time I'l work on JP.
Update #18 : 01/25/2012 12:24:44 pm1/25/12
Hi guys sorry i haven't updated recently. But normal schedule should resume next week.
(Im currently adding more dinos made by rustylawnmower and adding more pens)
Update #17 : 12/24/2011 1:14:42 pm12/24/11
Jurassic Park will be uploaded within the hour!!!!
What I'l do is upload it as version 0.1 and update it on a regular basis adding new things, fixing things, changing stuff and making it better.
Update #16 : 12/21/2011 3:27:41 pm12/21/11
Started Construction on Dock 1 (Public Dock)
Update #15 : 12/21/2011 3:27:00 pm12/21/11
Finnished the Helicopter Landing Pad:
Update #14 : 12/20/2011 3:12:24 pm12/20/11
The Helicopter landing pad is going good!
Update #13 : 12/17/2011 12:23:37 pm12/17/11
Triceratops pen completed and started construction on the waterfall helicopter pad!
Update #12 : 11/25/2011 11:07:37 am11/25/11
Triceratops pen is coming along nicely :)
Update #11 : 11/21/2011 12:25:46 pm11/21/11
Trex pen is looking good!
Update #10 : 11/10/2011 2:21:52 pm11/10/11


Added some scenery around the

velociraptor hatchery.




Added a staff truck delivery entrance to the visitor

center.




Started construction on the lab.




Extended tour road.




Had Fun.



Update #9 : 11/01/2011 2:25:35 pm11/01/11
Extended the tour road
Update #8 : 11/01/2011 1:10:30 pm11/01/11
Uploaded the Jurassic Park Test World for people to see some of the stuff we've built!
Update #7 : 10/01/2011 8:55:04 am10/01/11
velociraptor pen complete.
Update #6 : 09/29/2011 2:42:19 pm9/29/11
Started building the velociraptor pen. About 70% of the pen done
Update #5 : 09/29/2011 2:41:02 pm9/29/11
Finished the Cafe and Gift Shop.
Update #4 : 09/26/2011 10:54:28 am9/26/11
Finished the main foyer in the visitor centre!!!
This is going to be our schedule:
1) Build building.
2) Build Enclosures.
3) Build Tour Road.
4) Landscaping e.g. Mountains, Forests, Island Shape and so on.
5) Finishing Touches.
6) Upload Jurassic Park.
Update #3 : 09/25/2011 6:57:03 am9/25/11
The visitor centre is almost complete!!!!!!!!
tracking
192263
jurassic-park
1,165079,329,3672,559826,842002,140820,64651,214207,460644,625964,356071,290694,895971,1030646,15493,171513,336698,476982,98449,817406,1293715,209568,526780,928263,1263961,2177557,101214