Updated on Nov 12th, 11/12/23 4:50 pm |
63 logs
Published
Jan 4th, 2013
, 1/4/13 8:58 am
389,596

views,

58

today

89,658

downloads,

9

today
Linard
Level 74
:
Legendary Architect
Kingdom of Galekin - Medieval/Fantasy Map




(11+ Years)




Java 1.20
My Most Ambitious Minecraft Project EVER!
Kingdom of Galekin
started in
2012
as a Creative Map and over these years it grew into a massive Fantasy World with lots of locations, including cities, towns, villages, mountain ranges, Mega trees, and lots more. The builds are super detailed and I tried to make it as alive as possible, while still making it a functioning world. Explore it with friends or alone, in adventure mode or survival, it'll give you an awesome experience.
History of the Map

2012: I created a mountain city and uploaded it to minecraftforums.com
Then created a new map with Worldpainter and made a small starter village in front of the mountain city

2013: Thyslad city with the Mega Tree, small town

2014: Old Egyptian city Adis, a beginning of Silvercliff (later Emeraldia)

2015: A Gothic Town Deepshade, villages, and a Skyrim type Dungeon, Northwald village

2016: Whitecliff, the City of Knowledge (North and South Region)

2017: Whitecliff Industrial Area, Arena

2018-2019: Emeraldia, the Biggest City on the map

2020: New, Completely Transformed desert city Adis

2021: Dwarven City Nirfaldir

2022: 10 Year Anniversary: New Worldpainter map (20000x20000 Chunks), New Location for every build, New Castles, Deep Dark City Transformation, Mega Trees, City Expansions, Tranformed First Village, Halloween Builds and tons of medium-small builds all around the map

2023: In the last 365 days I built a ton of new buildings, but also focused on the story of the map. Added guilds with unique stories, lots of interiors, mega builds, natural/organic builds and more. I included a ton of loot, epic loot, and things that tells a story. Also updated the spawn of the map, so players can navigate around the map more easily.
Pc Gamer Article (2016):
LINK
Coordinates:
LINK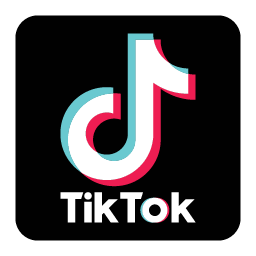 | | |
| --- | --- |
| Progress | 100% complete |
| Tags | |
63 Update Logs
Update #63 : by Linard 11/12/2023 4:50:57 pmNov 12th
Today I'm building a Fantasy Japanese Castle in Kingdom of Galekin.
The build has 3 layers and fully built interiors, with a magical wall protecting it. Enjoy!
LOAD MORE LOGS
tools/tracking
1803290
2
kingdom-of-galekin-1803290