Updated on Jul 4th, 2016, 7/4/16 8:52 am |
10 logs
Published
Dec 6th, 2015
, 12/6/15 4:49 pm
141,663

views,

87

today

29,315

downloads,

14

today
Ragnar le Rouge
Level 68
:
High Grandmaster Dragonborn
For my third project, I have built a realistic castle.
this was my first true realistic castle but I have done my best to make it impregnable.
This castle is very defensible, it have 11 layers of protection with 1 drawbridge, 3 portcullis, 4 killboxes, many defensive archs and murderholes, battlements and machicolations.



⚜

You can of course use my map for any purpose as long as you give me credits.

⚜



All have been built in creative 1.8.8 with plugins like WorldEdit
the castle is compatible for all versions of minecraft JAVA edition above 1.8.X.

I made lot of blueprints before arrive to this result, and I think I came to a good compromise between protection and utility.
I am the only builder for this project but many friends advise me wisely.
All the interiors are furnished and every houses are visitable.
The render is made with the

Conquest_of the Sun

by monsterfish and the

KUDA's

shaders.
I use the

monsterfish_Conquered Tree Schematics

for the vegetation
I recommand to use the Conquest or at least the john_smith texture pack for enjoying it.
I took inspiration for this project thanks to

Dukonred1

videos:

How to build a castle

and many castles I visited or see in video games for exemple.
I had never conceived that building realistic structure were so intricate.
We have to think to all details and take care of the realism.
Texture pack:
Conquest 32x32
[​Lore / explanation / bullshit] :
This castle has been founded after the second crusade by a small dane lord and the order of knights of the hospital of saint John of Jerusalem. It is based in a completely fictionnal place near the vosges and it is a vassal of the Kaiser of the Holy Roman Empire. This castle is well fortified because it is near the french border and it is a principal road for the pilgrimage to Jerusalem.



If you have any issue with the download link, please use this direct link :

http://www.mediafire.com/file/99h23n85q4pgwrk/barony_RagnarStein.zip/file
Fun facts:



The castle and it's hamlet can contain a population of more than 160 people with a garrison of 50 guards and 50 horses.
This project took me more than 250 hours.
There is a similar but more recent and impressive project that I have made, if you like this map, then you'll surely love this one

:

LINK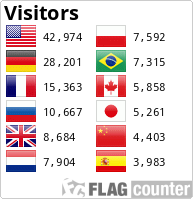 | | |
| --- | --- |
| Progress | 100% complete |
| Tags | |
10 Update Logs
Update #10 : by Ragnar le Rouge 07/04/2016 8:52:59 amJul 4th, 2016
-Fix the download link (add a .zip file)

-Add a schematic of the center of the map (the rest was too big)
-Fix water issues on the map
-Fix a house who burned if fire propagation was enabled
-Add more food in the reserve under the keep
-Remove 3 commands block left on the map
LOAD MORE LOGS
tools/tracking
3539802
2
medieval-defensible-realistic-castle