Updated on Nov 24th, 2014, 11/24/14 7:02 am |
9 logs
Published
Jul 3rd, 2014
, 7/3/14 2:34 am
5,256

views,

0

today

229

downloads,

0

today
The Creeper Hunter
Level 28
:
Expert Scribe
Mickey's Toontown has been always my favorite land in Disneyland. And since i am a seasonal pass holder, and since i go their often, I had alays love to see what Mickey's Toontown looks like in Minecraft. And i also have the blueprints to Mickey's Toontown from 1990 that I was given from winning a Ebay auction. So the blueprints will help alot with the designs of buildings.
Please note: This project will not expand to Disneyland and Disney's California Adventure.
As you know, This project is still being worked on by me. I will slowy post pictures of the land when each area is done. And i will be able to post some updates in the update log of what is going on with the project. I will include some of the effects from the land and I will try to work on Roger Rabbit's Cartoon Spin but i want to get this project avalible to the public without the release of the Roger Rabbit's Cartoon Spin. I might release the Roger Rabbit ride update on the 24 of July (Though the ride was opened to the public on January 24. 1994 at Disneyland. If you are intrested in viewing the project to give me ideas on how i can do better, send me a private message.
The story of mickey's toontown goes as told: Mickey mouse built a secret hideaway in the late 1920's for him and his animated pals.
Later in the 1950's, Walt Disney, a penpal to Mickey mouse and frequent visitor of toontown, to that he had plans to build a theme park. Mickey suggested that is should build it were it can surround Toontown, keeping it a secret. But in 1990, the residents decited to open their town to the public. In 1993, it was open.
Mod: I have an idea for a mod which will feature all that Toontown has to offer. from new blocks, sounds, two new ways for transportation, but most of all, all the little detile toontown has to offer. i need to work some things in, and see what can be done.
Roger Rabbit's Cartoon spin: This ride will take lots of work. the idea of releasing it to the public is in febuary of next year. But that's my plan, who knows what the future holds!
Here is a list of things in Toontown that either being worked on or not being worked on:
Key:
Complete

In Progress

Not worked on
yet On My Work List

Renovating
Downtown Toontown Buildings
Mickey's

Toontown Entrance
Toon Square
Toontown City Hall
Mickey's House
Donald's Boat
Gaget's Go Coaster
Minnie's House
Goofy's Bounce House
Chip and Dale's Treehouse
Roger Rabbit's Cartoon Spin
Gag Factory
Jolly Trolley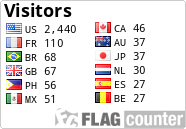 | | |
| --- | --- |
| Progress | 90% complete |
| Tags | |
9 Update Logs
Update #9 : by The Creeper Hunter 01/24/2015 11:15:48 pmJan 24th, 2015
Happy Birthday Toontown! as a specal present, the download like is here! Go and explore Toontown! (note that gaget's go coaster and the jolly trolley are getting fixed up a bit, due to some errors of the tracks)
LOAD MORE LOGS
tools/tracking
2973798
2
mickeys-toontown-disneyland-california