Durins Builders
Level 47
:
Master Dwarf
Ironfist's Mansion

---

Near to the Sea of Rhûn there is a small mountain range. But this range is very rich in ores, a perfect place for dwarves. The Ironfists decided establishing their mansion there. Nurunkhizdín is the name. The main entrance of the city lies very close to the southwestern border of the sea, and some harbours, both by dwearves and easterlings existe there. Ironfists are a vrey war-like clan, and they were never friends with the Easterlings, but dwelling so close of them, and so distant of other civilization form, they saw themselves obliged to have commercial relations with them.
Ironfists are the most war-like clan of all the dwarves. They are often in war with Easterlings, but even with that hard relation, they keep seeing themselves having to trade with them. For the disponible space not being really big, the halls of Nurunkhizdín are often really high, Chambers are often multi-storied with balconies at various heights that are accessed by hidden stairways behind doorways crafted to fit in with the theme of the chamber. These balconies can also serve as perches for archers to help defend the halls of the kingdom in case of attack. The kingdom itself is a marvel of Dwarven craftsmanship. Every hall and avenue is sculpted in scenes that take advantage of the natural striations in the surrounding earth to lend color and texture to the work.
---
This is a Project we've started at the begining of October / 2014. Its very small by now, buts its going to be giantic. Builders have been :
-Proton_Gamer (Leader and founder of the project)
-Le0nidas11
-14aBvtqX
-ExtraAlcohol
-fistfull20
Download won't be avaliabe until we are done.
---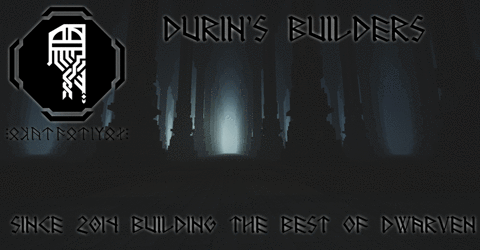 | | |
| --- | --- |
| Progress | 10% complete |
| Tags | |
tools/tracking
3178972
2
nurunkhizdn-realm-of-ironfists-clan-on-the-pinnon-rhn-the-mountains-of-rhn