Published
Oct 2nd, 2019
, 10/2/19 10:42 pm
2,759

views,

3

today

273

downloads,

0

today
chety
Level 33
:
Artisan Architect
White Stag

Hunters often tell stories of a rare and elusive
white stag
who evades capture by all those hunt it. It is said that this beast only appears when a hunter worthy enough to hunt it appears or when an experienced hunter commits a taboo, after which it is seen as a chance for the hunter to redeem themselves by successful tracking and hunting the stag.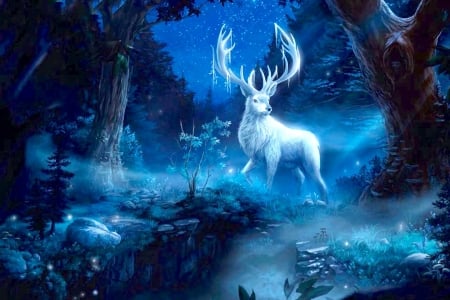 Fall Festival Community Event

What does the white stag have to do with fall? For many hunting season begins in Fall. The beginning of October starts the hunt - potentially one of the most prized targets, the ultimate trophy and a true blessing to catch a glimpse of. To me the white stag is a beautiful icon of hunting season.

Overview
This was built on Builders Refuge (IP: MC.BUILDERSREFUGE.COM) using various tools including; Voxel Sniper and World Edit.
Feel free to download this and use it as you please, If you use it please acknowledge me. I'd also love to see how you use it/what you use it for so please message me.
Credits
Designed and created by me; chety
Built on: Builders Refuge |
https://www.buildersrefuge.com/
| MC.BUILDERSREFUGE.COM
Inspired By: Various Fantasy Games, Images and D&D 5e, Lord of The Rings, The Elder Scrolls
Message me if you want to
Discord: chety#2827
| | |
| --- | --- |
| Progress | 100% complete |
| Tags | |
tools/tracking
4413507
2
the-white-stag-hunting-season