Updated on today, 6/8/23 3:52 pm |
65 logs
Published
Nov 3rd, 2014
, 11/3/14 4:05 am
10,903

views,

7

today

131

server score

13

Votes this month
RealWorldAdmin
Level 24
:
Expert Engineer
Collaborators
RoyTalwen
| | |
| --- | --- |
| | |
| Status | Online! Pinged: 06/08/23 |
| Location | Canada |
| Game Version | Minecraft Java Paper 1.19.4 |
| MOTD | Creative Minecraft Server |
| Connect With | |
| Players | 0/110 |
| RID | 2886987 |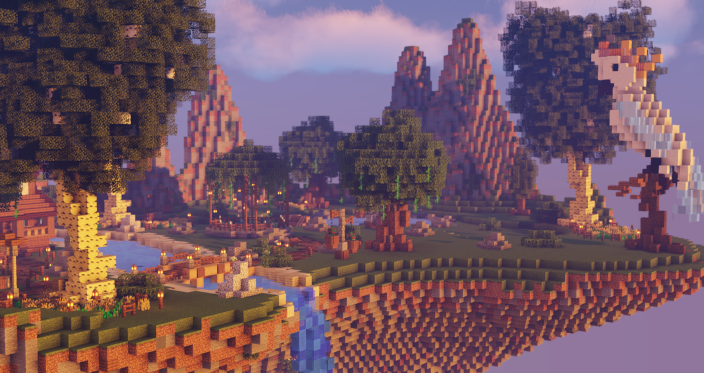 ---
Welcome to Reality³ Creative/Survival Server!
Play for 12 hours at Settler Rank (Starting rank) and once you are promoted to Citizen you will have access to creative!
This Paper Survival server has been open since 2014. We are a community-based server with a variety of ranks and constant updates in-game. We also allow bedrock players to join!
IMPORTANT INFO
:
Server IP:
Reality3MC.mcserv.fun
Bedrock IP Adress:
Reality3MC.mcserv.fun:25565
Our Homepage:
Enjin
Our Facebook:
Facebook
Our Instagram:
Instagram
Discord server:
Discord
Our server has an active discord with game chat directly in discord. Join the discord:
Here
---
Plugins You Can Enjoy!
⬥ Creative/Survival Gamemodes
  

⬥

McMMO
  

⬥

Jobs
  

⬥

UltimateCatcher
  

⬥

Chairs
  

⬥

SimpleblackJack
  

⬥

MarriageMaster
  

⬥

Time Vote & Weather Vote
  

⬥

Emotes
  

⬥

Vehicles
  

⬥

Brewery
  

⬥

Casino
  

⬥

GriefDefender
  

⬥

Lockette Pro
  

⬥

Areashop
*Plugins get added and updated all the time, there are a lot more than what's on this list!
---
FAQ
What if I want to make an automatic farm and go AFK?
• Go for it!
Do you want to play on your own and not feel obligated to talk to anyone?
• No problem! We respect your rights as a human to privacy.
Did you find an abandoned place and want to make it yours?
• We have protection in place to claim your land so if its unclaimed, then its free for anyone.
Are you new to Minecraft but are too scared to ask for basic game help?
• Don't worry. We all have been there. It is an honour for us to be part of you gaining your skills.
---
Do I have to donate to the server? (Short answer is no.)
We do accept donations, but if you can't afford it or don't want to, there is a way to get everything you need by playing (all ranks are timed except for Elite VIP.) Loyal players that reach Elder get the same permissions. Voting for the server is a fantastic way to help our server grow even more. one of the owners has a well-paying job and is happy to keep the server running (since 2014) without donations.
The owners do have full-time jobs but are masters at working both the server and real-life work at the same time. We take your suggestions with priority, and we work FOR the guests in the game as well as working hard to manage/fix and resolve anything that comes up in an impressively short time. Our discord server is the gateway to contacting the owners and our door is always open for anyone!
---
We look forward to seeing you come play!
This server has multiple worlds including a flatland. It's simple to claim land and just as easy to get in game money to buy land to keep your builds safe. Oh, by the way... no map resets!
---
65 Update Logs
tools/tracking
2886987
3
the-real-world-2886987