Published
Oct 30th, 2020
, 10/30/20 8:27 pm
3,599

views,

4

today

100

downloads,

0

today
Michiru
Level 81
:
Elite Sweetheart
My entry for
PersonWhoPlaysMinecraft
's
Fantasy OC Contest
!
Regarding the theme of the contest, I wanted to create something a bit original and avoid the classic powerful elven, warrior or magician stuff. My character is indeed none of these. She is a young barmaid whose only ambition in life is to live decently happy.
Info:

Name:

Lumi (means 'snow' in Finnish)
Gender:

female
Age:

18
Race:

half-human half-arctic fox hybrid


Hair:

Light pink, long, styled in a ponytail


Eyes:

Ice blue, wide


Height:
159 cm
Weight:
47 kg
Occupation:

former slave, barmaid at the Moonrock Inn
Sexual orientation:

Unknown
Relatives:

Her boss, a former soldier Lumi considers her adoptive big sister. She also has missing parents and siblings.
Looks:

Lumi wears a worn out green dress, a white apron, a leather corset, a large red ribbon in her hair, two golden earrings and several golden bracelets as a symbol of her freedom.
Habits:

She sometimes snoozes on duty, and breaks a dish everytime she washes dishes. At least wooden plates and beer mugs don't break. Her shyness shows by her biting her nails and crossing her feet.
Fears:

Blood, being alone, dark places, wolves, mice, crows, guards, slave traders, chains. She still have nightmares of her life in captivity and sometimes wakes up sweaty in the middle of the night.
Secrets:
Why should she reveal her secrets?
Dislikes:
being scolded, slave traders, chains, dirt, drunkards, being called a beast. Lumi also hates when people touch her fluffy tail, unless it's her sister.
Likes:
Tomato soup
,
pickled plums, scented baths, kind people, playing cards
Hobbies:
Singing in the bathroom, hearing stories of passing adventurers, wandering in the meadows and lazying in the grass
Personality:

Fearful, extremely shy and clumsy due to years of captivity, Lumi is also really curious, and cheerful

Skills:
She can read, which is extremely unusual for a former slave. She used to steal books from her former master she read before sleeping so that she could have sweet dreams instead of thinking about her terrible days. Lumi also knows how to handle a knife to defend herself, thanks to her big sister's training.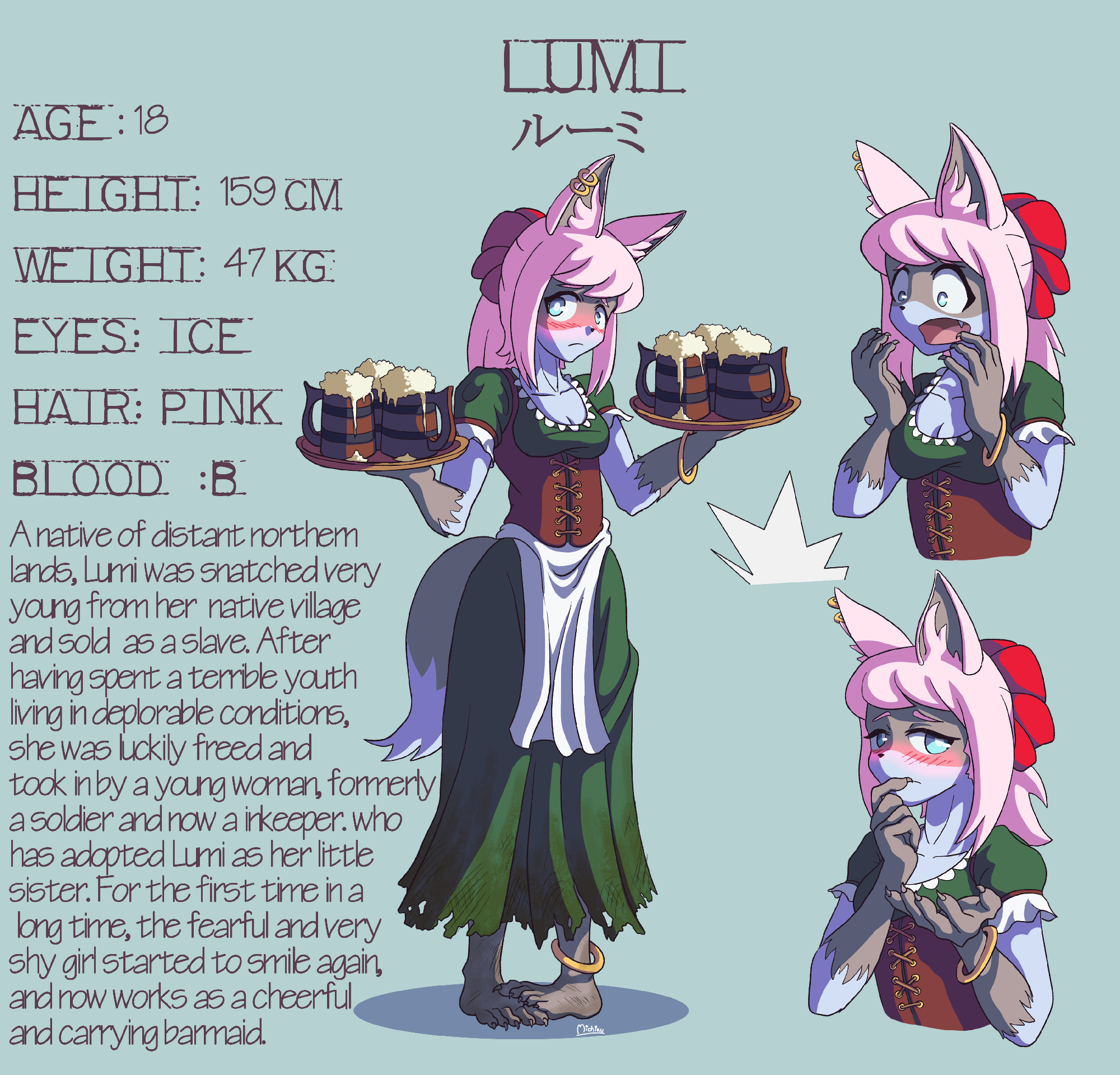 Backstory

: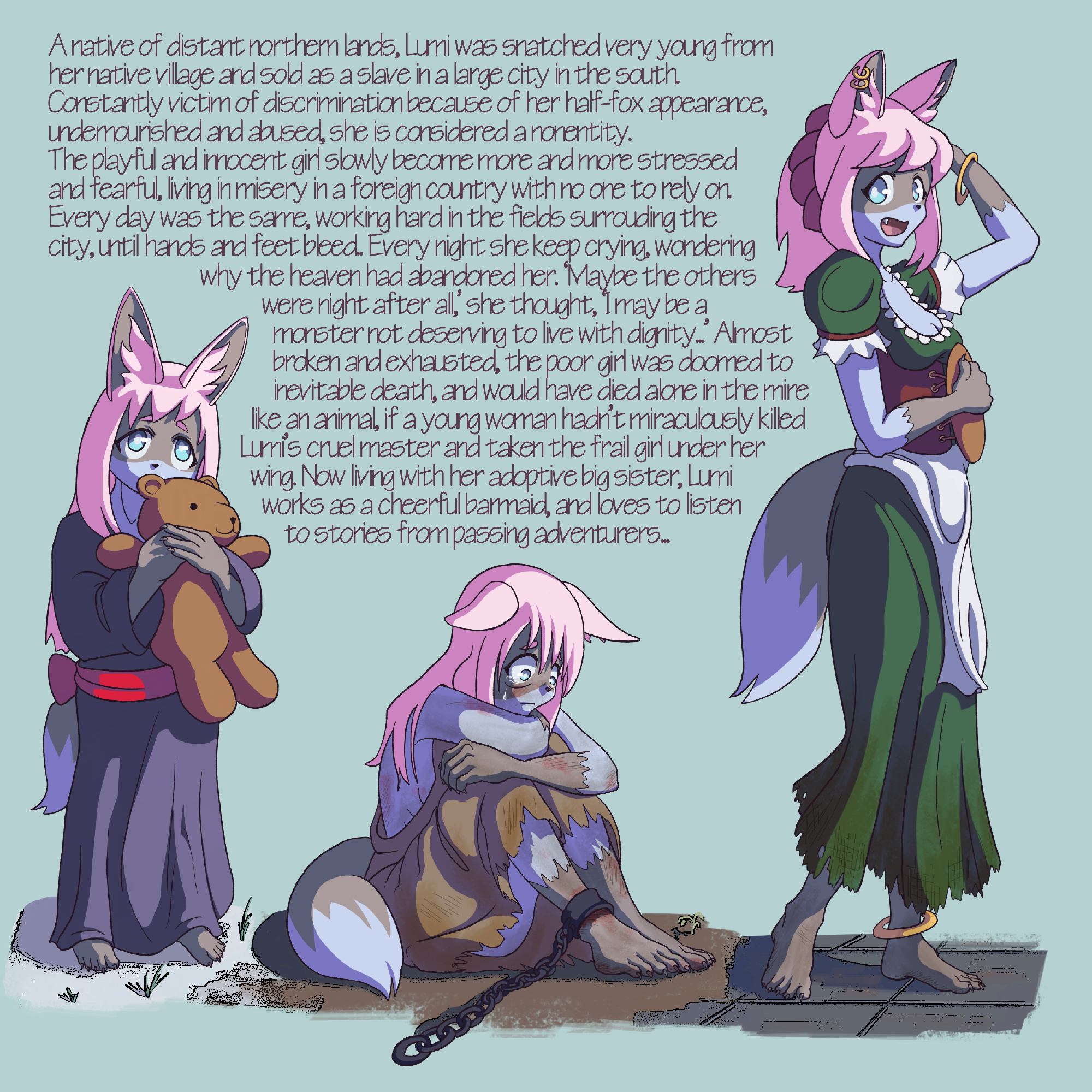 | | |
| --- | --- |
| Gender | Female |
| Format | Java |
| Model | Alex |
| Tags | |
tools/tracking
4814385
5
foxy-barmaid-ce