Published
Apr 26th, 2019
, 4/26/19 9:58 am
2,419

views,

1

today

261

downloads,

0

today
Auri
Retired Moderator
Level 70
:
Legendary Skinner

May this inspire you in your creation of OC (if you're not doing established characters n stuff)


Matt's BIO, Slight IW Spoilers (not Endgame)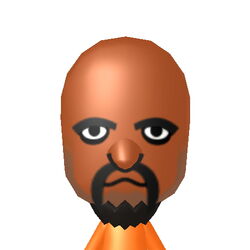 In a distant galaxy known to us as 9-10-d0, there lived the Miis, a thriving race of fitness junkies. Amongst them was Matt - renown fitness guru, former boxing champion, and grandmaster of his very own boxing gym and swordplay dojo. Matt was leading a class of pupils in swordboxing at the time of the Thanos' Snap. Powerless to save them, Matt bore witness as the many innocent Miilings in his care turned to dust before his eyes.
With a face permanently stricken with grief and a heavy heart, Matt returned to in-ring competition, conquering each and every contender on planet Mii. He had hoped to find purpose and direction in his fists, but no championship nor title could quench the fury contained within. Boxing wasn't enough - he felt the need to move on to other sports. And thus he conquered them too, but Planet Mii didn't have the competition he needed. He spurred on interplanetary relations only to challenge their respective champions, and they too did he conquer.
Eventually unifying every belt of every weight class, Matt was declared Galactic champion within a mere 4 year span, but even so, never shaking the emptiness of his heart. He even fought and replaced his realm's original Fitness God.
He had returned to the dojo to reflect. It was then he knew... he knew that he would only be satisfied with the final 10 count... one last 10 count on none other than Thanos himself. Filled with wrathful fury, Matt cast aside every last title and lifted his gloved fists skyward. By sheer force of will alone, the lonely Fitness God flew for the very first time, propelling himself though space across the cosmos until the day his lofty fists found their mark upon the chiseled jaw of the Mad Titan.
| | |
| --- | --- |
| Gender | Male |
| Format | Java |
| Model | Steve |
| Tags | |
tools/tracking
4296798
5
matt-master-of-the-miiverse-god-of-fitness-fated-titan-buster