Published
Oct 13th, 2019
, 10/13/19 7:54 pm
1,329

views,

0

today

103

downloads,

0

today
Fugu
Level 41
:
Master Skinner
I was planning on making pantless Marth after the Dorthea skin, but I felt that I should pay tribute to the person that motivated making skins for FE characters in the first place. As his name is fire emblem yes man, being how when I was barely making my Male Byleth skin, I thought it was going to be a one time thing. Until I saw his profile on my skin recommendations list, as he showed his passion for FE through making skins for the series that dated back since 2016 and potentially even earlier.
   As I decided to recreate Seliph's old design because when I was trying to make the design from FEH, it ended up looking too similar to what FEYM did. I also considered making an Eirika skin, but I think his has made enough Eirika skins for the community as a whole already xd. I can even recall him telling me that he disliked this style of shading, but from the reference art, I felt that it was a necessary deed that had to be done haha. The hair kinda became a disaster though as you can see. As lastly, I used his original Seliph skin as a base for the hair and cape/scarf placement, so may consider this a reshade if you think about it.
  I think when I was in the the process of making this skin, I got a little to attached to Seliph. I say this because I randomly 5* him, upgraded for his miracle refine, and even foddered a hector just to give him distant counter. Though his voice actor, art, and gameplay are actually all really good to be honest. My favorite line definitely has to be "UNTIL THE END!"
(He has 5k+ HM because he was a part of a large group of heroes that I was HM farming when the cap was still at 5k)
  But if anything, I hope someone you finds joy by using this skin.
Reference: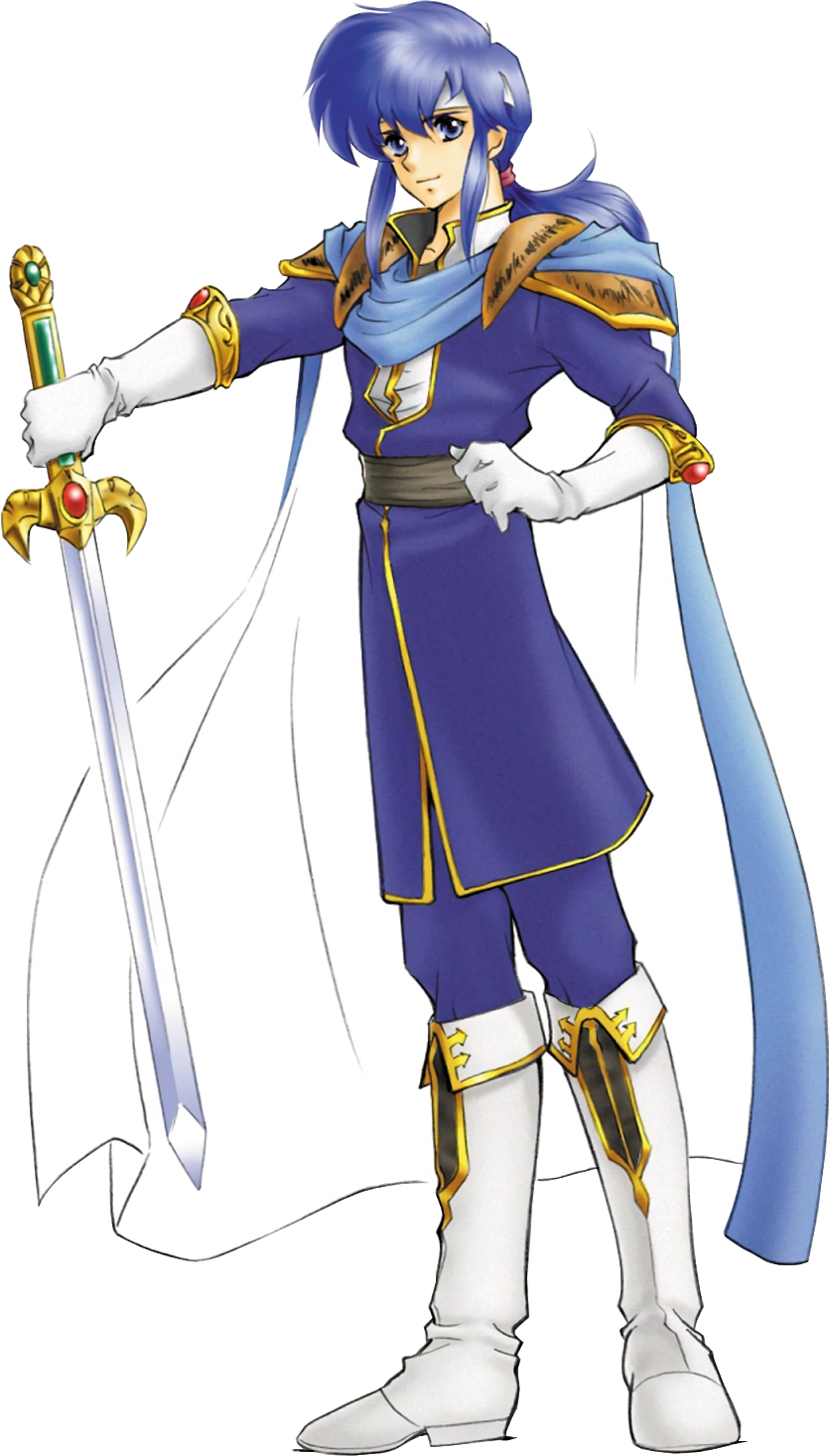 | | |
| --- | --- |
| Credit | fire emblem yes man |
| Gender | Male |
| Format | Java |
| Model | Steve |
| Tags | |
tools/tracking
4420705
5
seliph-old-design-fire-emblem-genealogy-of-the-holy-war