check_circle

Armor

check_circle

Art

check_circle

Environment

check_circle

Font

check_circle

GUI

check_circle

Items

check_circle

Misc

check_circle

Mobs

check_circle

Particles

check_circle

Terrain
Updated on May 15th, 2014, 5/15/14 12:06 am |
23 logs
Published
Apr 16th, 2014
, 4/16/14 9:28 pm
208,624

views,

9

today

69,482

downloads,

0

today
sewa101
Level 68
:
High Grandmaster Narwhal
75+ Unique Lagless Animations!
WARNING
*THE FONT AND TEXTURES REQUIRE OPTIFINE

NOT

HD PATCHER

!!!

*
This resource pack only contains
ORIGINAL
or
UPDATED
textures required to keep this pack running. This is in order to maintain the upload agreement put in place by PlanetMinecraft. This means you will need to download the original Faithful listed below and move it below Faithful : Reborn. Rights to the original faithful belong to HiTeeN and Vattic.
However, most people are too lazy to read the description so I provided a link to a mirror site where you can download the full version. This allows me to keep my texture pack running and deal with all the complaints without violating the PMC terms of uploads.
Contact me if you would like to help texture the themed variants of the pack aswell.
Creating Custom Versions for servers. Leave requests in the description.
Featured on the Minecraft Monday Show!

Review By REMIX10TAILS
Finished Variants
Planned Variants
Sonic the Hedgehog Version




Super Smash Bros. Version




Ancient Egyptian Version




League of Legends Version




Ancient Rome Version




Atlantis Version




Arctic Version




Autumn Festival Version




Rock Version




Christmas Version




Halloween Version




Prehistoric Version




Apocalypse Version




GTA 5 Version




James Cameron's Avatar Version




Thundercats Version




Steampunk Version




Candyland Version




Harry Potter Version




Doodle Version




Tron Version




Doctor Who Version




Zelda Version




Mario Version



Please Suggest one

YOU

would like to see!
Buggy Font Spacing Fix
Many people have reported buggy font spacing so I am offering a fix for this. You have two options;
Option A: Remove the Font
Option B: Fix the Font
Option A:
Fist, open the .zip file that the texture pack is located. Then go into assets/minecraft/textures and delete the font folder. This must be dont for both the Faithful : Reborn pack and the Faithful 64x64 Classic pack.
Option B:
Go into the folder where you install the mcpatcher or hd patcher folder and delete it completely. Install optifine into one of you minecraft versions and run that versions at least once. Restart minecraft and the font should be working!
FAITHFUL :

REBORN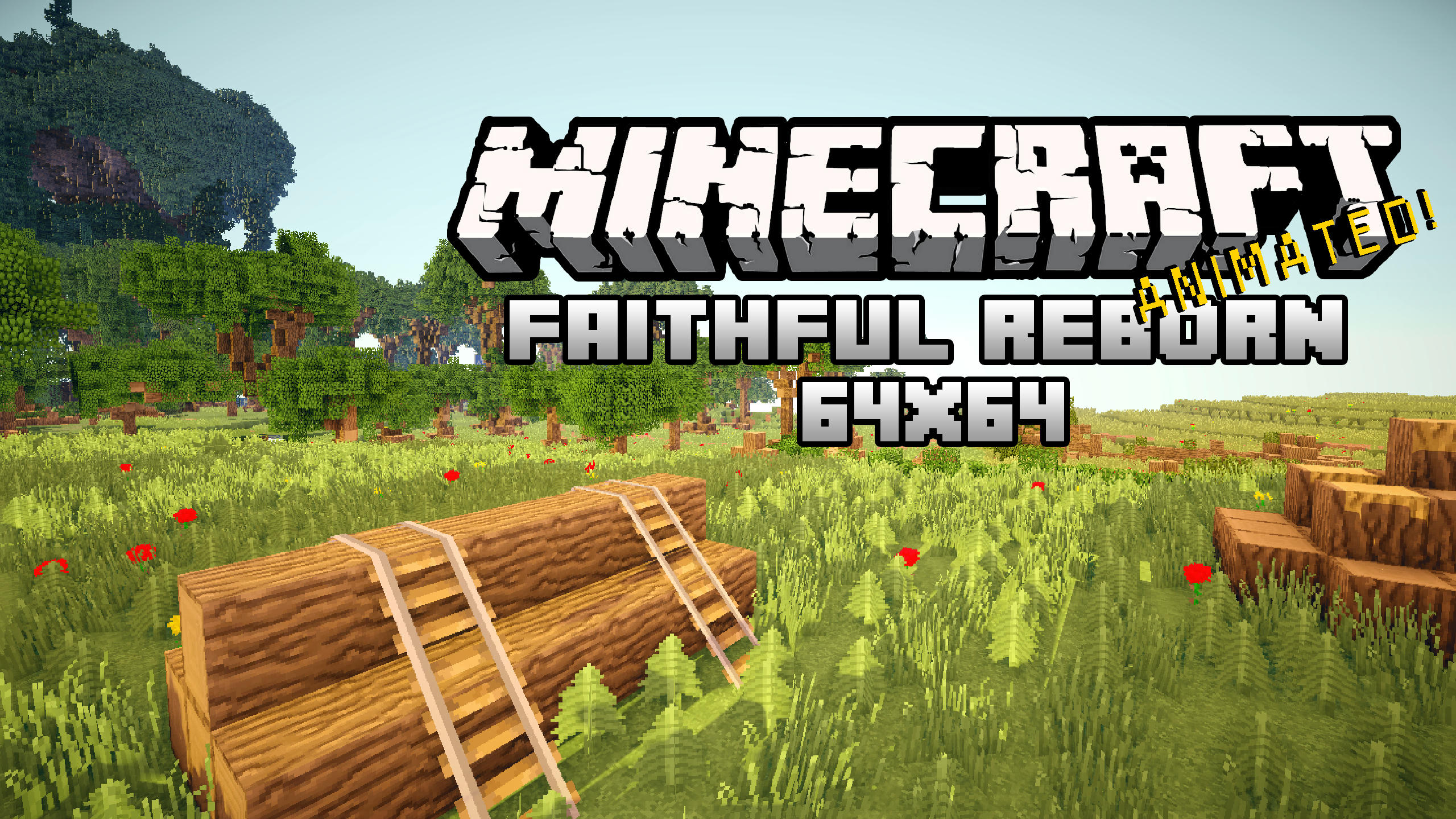 How to Install (Windows):
Spoiler - click to reveal
1. Download Faithful 64x64 and Faithful:Reborn from the links above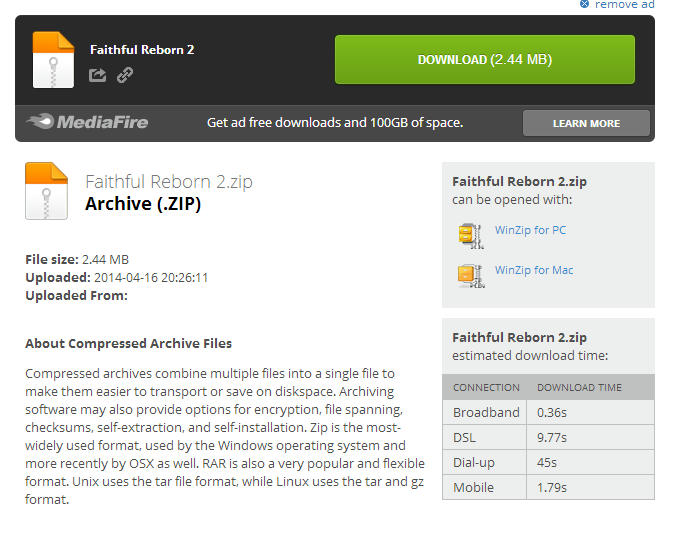 2. Type %appdata% under the start menu and press enter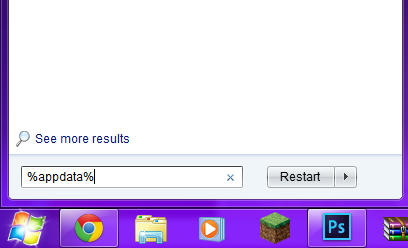 3. Go into .minecraft/resourcepacks and drag the two downloaded texturepacks into the resourcepacks folder in .minecraft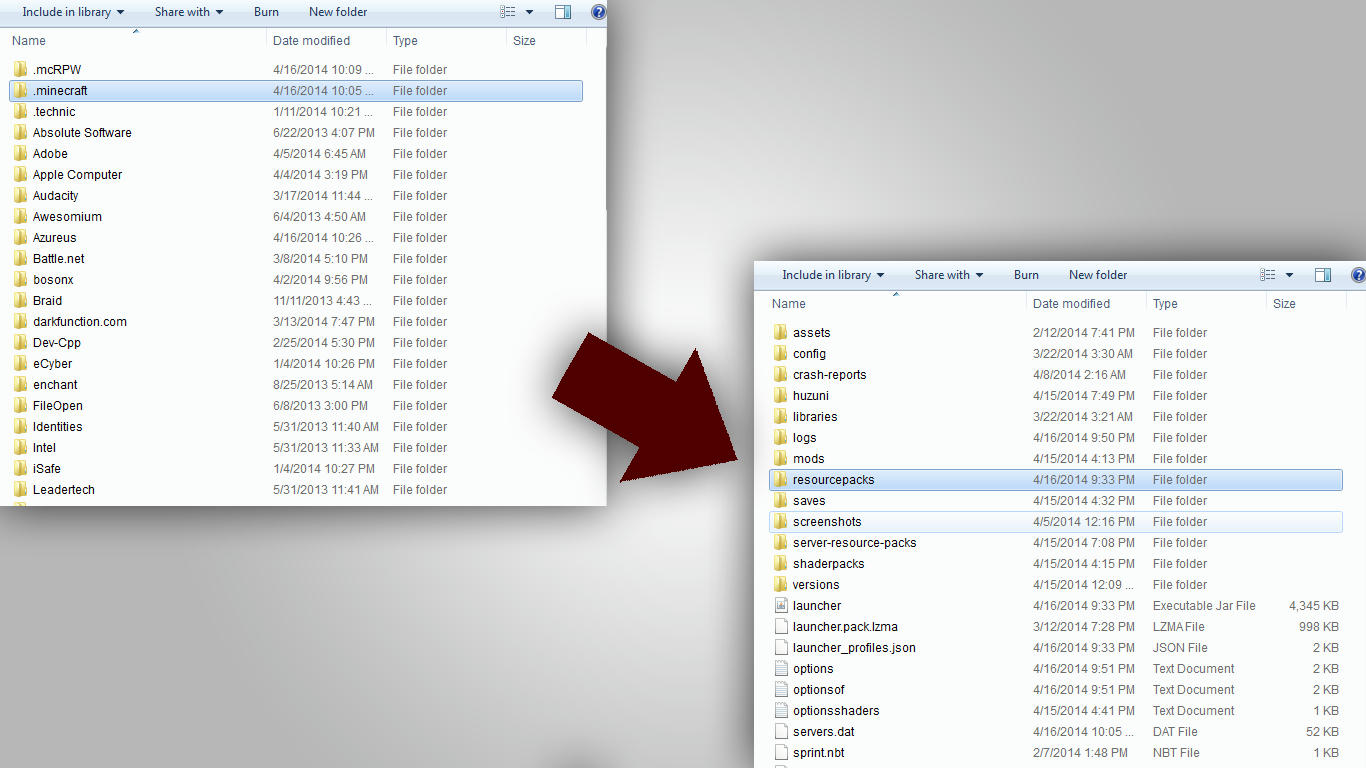 4. Start minecraft with Optifine or HD Patcher *Note Once installed you can use any version.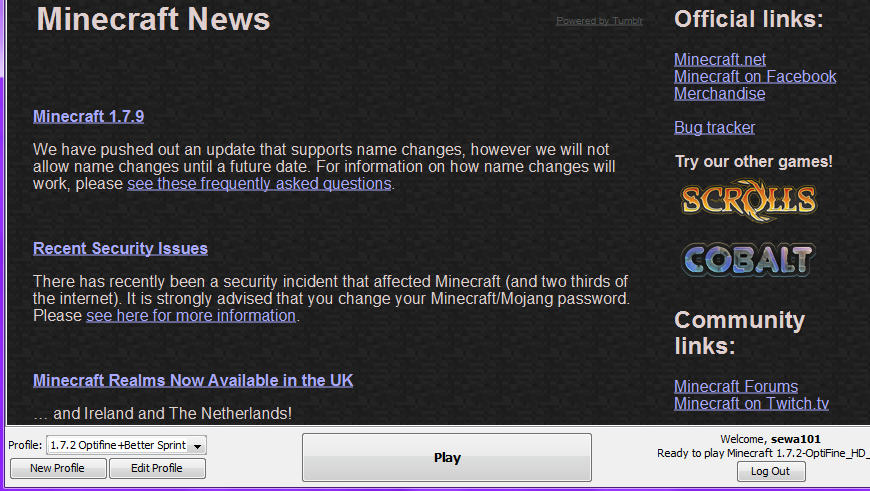 5. Move both texture pack to the right hand side then position FaithFul : Reborn above the newly downloaded Faithful 64x64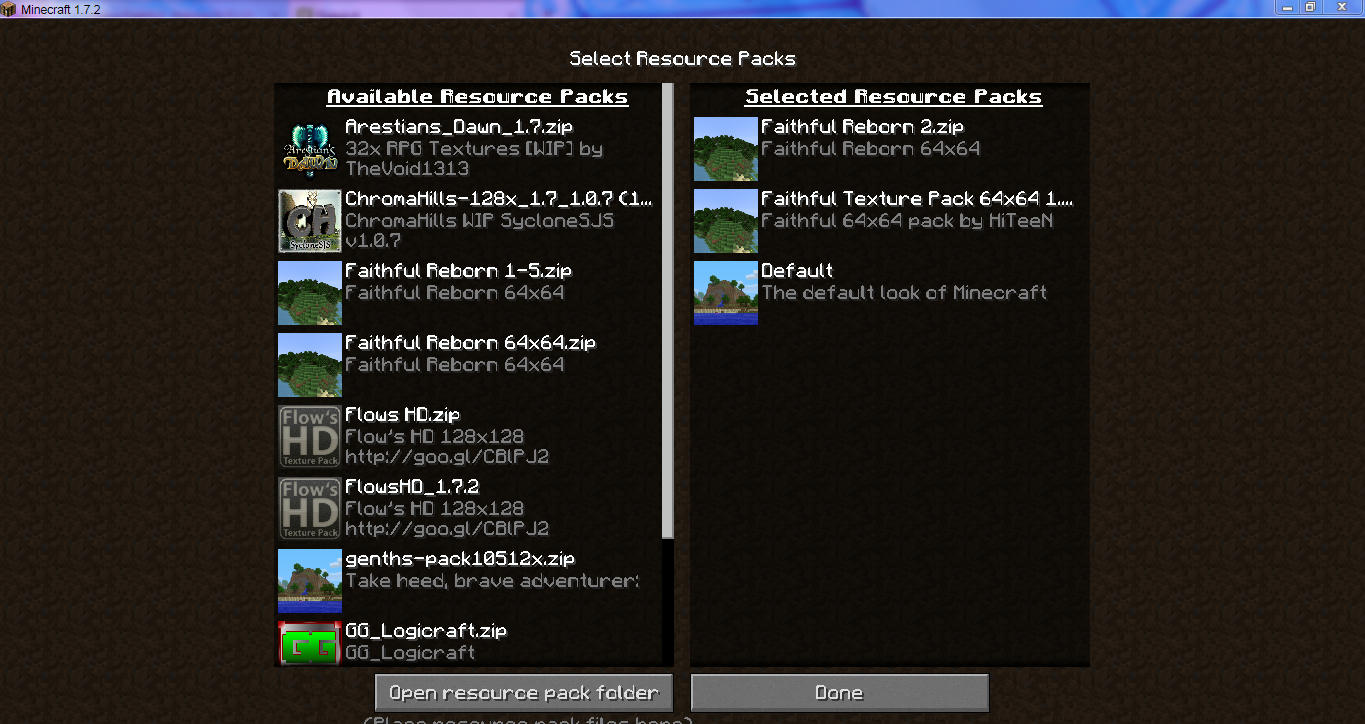 6. You're Done! Enjoy your texture pack!
FUUUUUUTURE STUFF
Random Mob Support


Improved clouds, Sky and Water Textures



Low Fire


Mob eyes (Blink)



Random Ores, changes where the gems are placed on the rock


Animated Items - Ender Eye Blinks - Based off the Blocksmith Hybrid Texture Pack



Mod Support


AND MUCH MUCH MORE



CHANGELOG

-v.7.5
Updated pack to latest snapshot.

Fixed torch, dead bush, and Skeleton horse textures.

Fixed Mojang Logo and realms logo.

Added Minecraft Realms logo.

-v.6.5
Fixes to GUI

Better Select textures

Leather and Armor redone

More animation fixes

Barrier block animated

Slime block fixed

-v.6.2
Fixes to mossy stone brick

-v.6.1
-v.5.8
-v.5.5
-v.5.3
Finalization, Mob Fixes, Animation Fixes.

Last update for this texture pack till the 3D Models and Theme Packs

-v.5.2
-v.5.1
Fixes to clay and barrier animation

-v.MEGA ANIMATION UPDATE (v.5.0)
NOT EVEN GOING TO LIST HOW MANY THINGS CAUSE JESUS LIKE 75 AND I AM NOT DOING THAT TO YOU.

-v.4.1
Added slime block

Fixed clay textures

Fixed dragon egg

Endermite texture fixed

-v.4.0
Jukebox and Noteblock textures edited

Bat Texture redone

Silverfish redone

Endermite added

Barrier block added

Iron trapdoor added

Minor bug fixes

-v.3.9
Minor Bug Fixes

Stone and dragon egg fixes

Fixed water...again

-v.3.8
Fixed Finiky water and lava textures

Changed compression and file size

Ran for president

More bug fixes

-v.3.7
Bug fixes and optimization

-v.3.5
Removed Panoramic Background Shots. Caused Too big a file size.

Added Dragon Egg texture

More fishies!

Gui Fixes

Changes to Jukeblock and Noteblocks

Green Stained Clay contrast lowered

Redstone comparator and repeater torches smoothed down

-v.3.1
Panoramic Background Shots

-v.3.0
Removed some unoriginal Textures

Added Name Tag

Caaaaats.

Particle Fixes

Fishies!

Better Water and Lava

Cleaned up stone textures

-v.2.5
Removed Unnecesary Grainieness fron sand and grass textures

Remade chaimail textures

Remade Water and Fire textures

Recreated end portal

Color range bug fixed

Particle fix up/removal

More GUI Fixes

Redone enderdragon texture

Added easter egg :D

-v.2.0
GUI Fixes (Again)

Fixed buggy water and fire

Redid ender portal

Herobrine easter egg

-v.1.5
Grass Overlay fixed

More GUI Fixes.

Bug Fixes

Color Range Remade

Lead icon fixed

-v.1.0
Updated Faithful textures to minecraft 1.7+

Have a comment? Leave it down below!


| | |
| --- | --- |
| Credit | HiTeeN, Vattic, Purebreak, Svendabomb, Blocksmith |
| Progress | 95% complete |
| Game Version | Minecraft 1.7.8 |
| Resolution | 64x |
| Tags | |
23 Update Logs
Update #23 : by sewa101 05/15/2014 12:06:05 amMay 15th, 2014
Updated pack to latest snapshot.

Fixed torch, dead bush, and Skeleton horse textures.

Fixed Mojang Logo and realms logo.

Added Minecraft Realms logo.



LOAD MORE LOGS
tools/tracking
2857986
4
faithful-reborn-17-v20