check_circle

Armor

check_circle

Art

check_circle

Environment

check_circle

Font

check_circle

GUI

check_circle

Items

check_circle

Misc

check_circle

Mobs

check_circle

Particles

check_circle

Terrain
Updated on Jul 13th, 2013, 7/13/13 10:33 am |
17 logs
Published
Jul 9th, 2013
, 7/9/13 3:33 pm
46,065

views,

1

today

9,923

downloads,

0

today
DeadSpaceDUde
Level 44
:
Master Engineer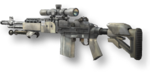 Now is time for a real texture pack. I hope you enjoy! For some reason, it will not let me click the sections anymore so I will put down what I am going to edit.
BOW IS DONE!!!
Note:

NIGHT VISION
3/10 GOALS COMPLETED!!!! 1000 Downloads!, POP REEL!, 2000 downloads!
ARMOR
BLOCKS
GUI
BOW
TOOLS
MINECARTS
MOBS
PARTICLES

SOUNDS
DIAMOND IF YOU THINK THIS IS AWESOME!!!
More pics coming soon! Until then, stay frosty.
Additional Notes
Please comment!!!
| | |
| --- | --- |
| Credit | Infinity Ward, Activision |
| Progress | 25% complete |
| Game Version | Minecraft 1.6.2 |
| Resolution | 128x |
| Tags | |
17 Update Logs
Update #1 : by DeadSpaceDUde 07/13/2013 10:33:54 amJul 13th, 2013
Now 128x128
Grass_side
Grass_top
snow
ice
stone
cobblestone
pumpkinblur=nightvision
bow/arrow
stone axe
stone pickaxe
jungle_log
LOAD MORE LOGS
tools/tracking
1986919
4
modern-warfare-2-survival-resource-pack