Contest Finalist! This Skin is in the Steampunk Skin Contest contest, now Complete!
See the Final Leaderboard!
Views,

2

today
Downloads,

0

today
varunax
Level 52
:
Grandmaster Pixel Puncher
Posted 11/11/11 7:50:00 pm , last updated: 06/13/12 8:55:16 am
11/11/11
Drawing is done by me. This design is not based or influenced by any known characters.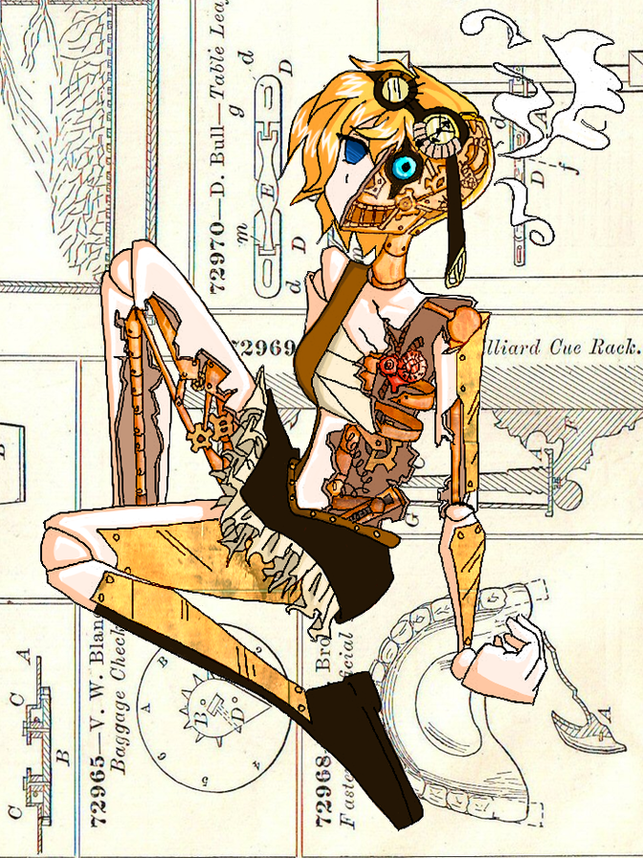 A female android created from used parts that has no name. She was seen as an innovated design capable of replicating human behavior and thinking until her creator passed away; leaving her half finished in a quiet dark dusty closet. She has no feelings or memories, but only one wish and that is to be fully completed.
Materials used to create her:
Gold ingots x64
Leather x16
Diamond x4
Iron ingots x32
Redstone x40
Orange Wool x1
Yellow Wool x1
Glass x1
Additional Details
| | |
| --- | --- |
| Progress: | |
| Gender: | Female |
| Tags: | Steampunk, Gynoid, Android, Anime, Varunax, Cartoon |
More Skins by varunaxView All
Update #1 : 06/13/2012 8:55:16 am6/13/12
tracking
327475
steampunk-gynoid
1,188,165079,502,3830,5760,16250,54387,73897,2009,11149,467,21491,1422,3672,140820,64651,41476,159533,153751,9670,103039,303490,138013,379343,180654,292218,327741,111554,14575,182181,265688,96250,260146,214207,16575,131993,13377,317779,559826,2304,8661,136703