Avengers Pack [1.4.2] {BAD NEWS...read desc}
22 diamonds
Views,

51

today
Downloads,

15

today
CaptainRofler
Level 56
:
Grandmaster Hero
Posted 09/30/12 7:38:22 am , last updated: 05/04/13 2:07:35 pm
09/30/12
The texture pack will add many things, including the weapons of the avengers.
IT IS STILL A WORK IN PROGRESS
MORE WILL BE ADDED
Step 1=Mobs
Step 2=Finish all the weapons
Step 3=Armor
Step 4=Blocks?
---
The Avengers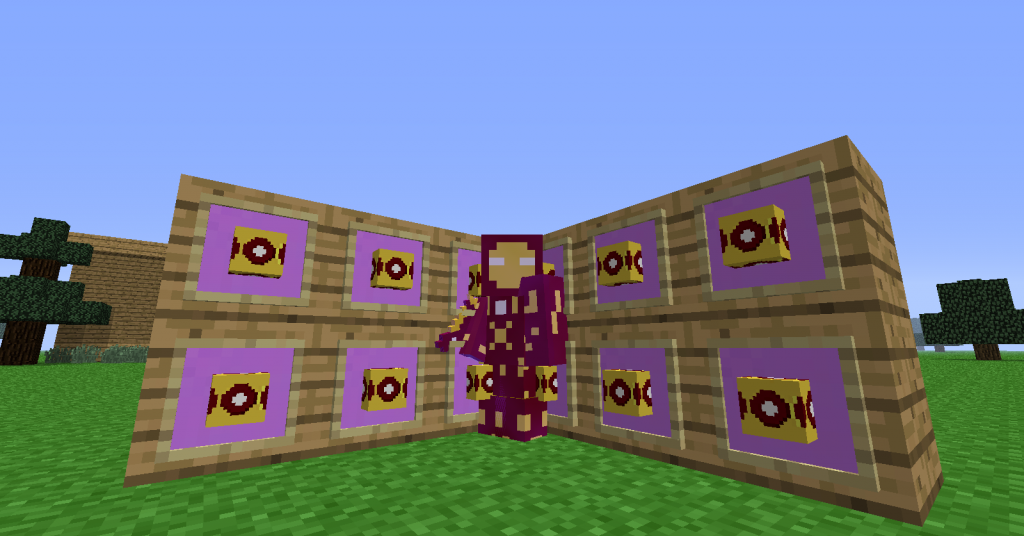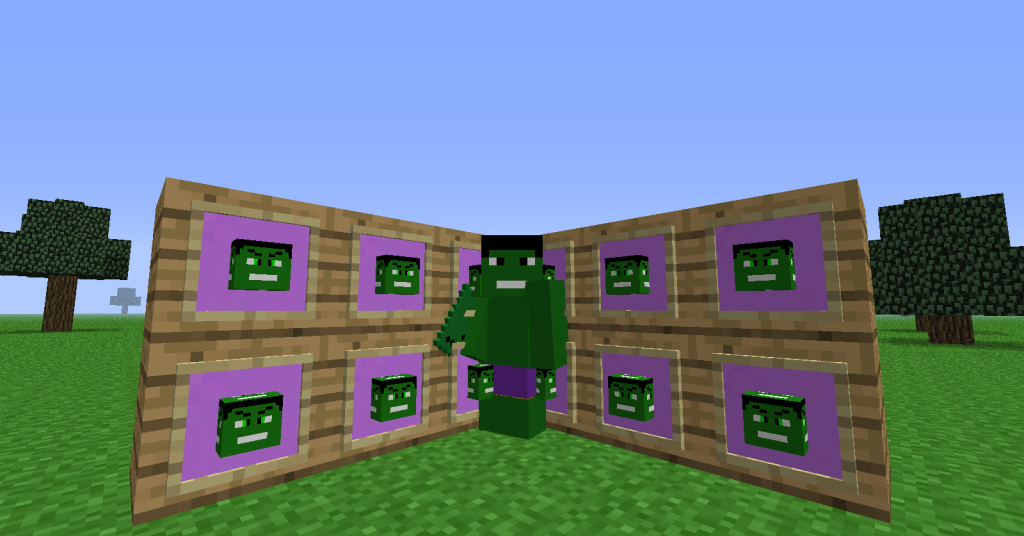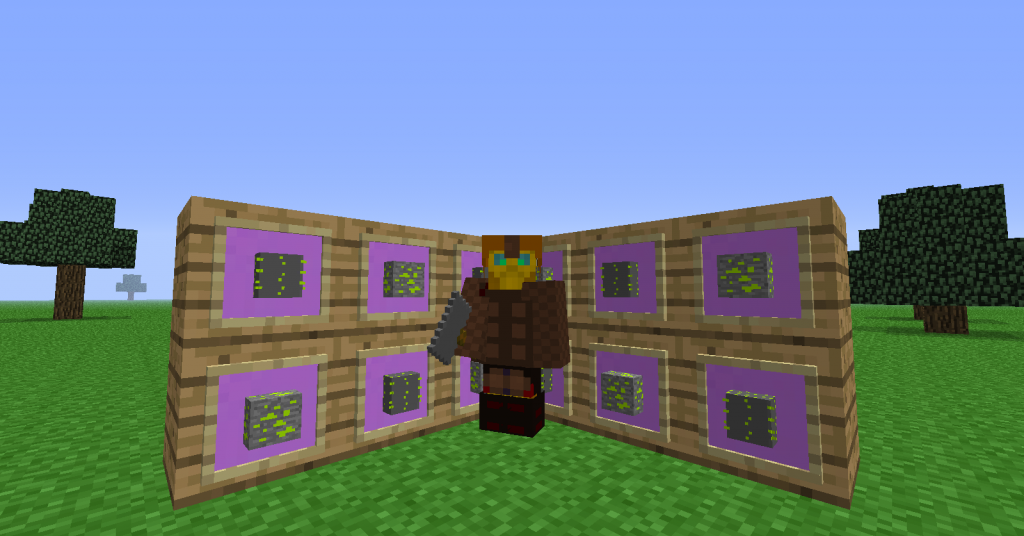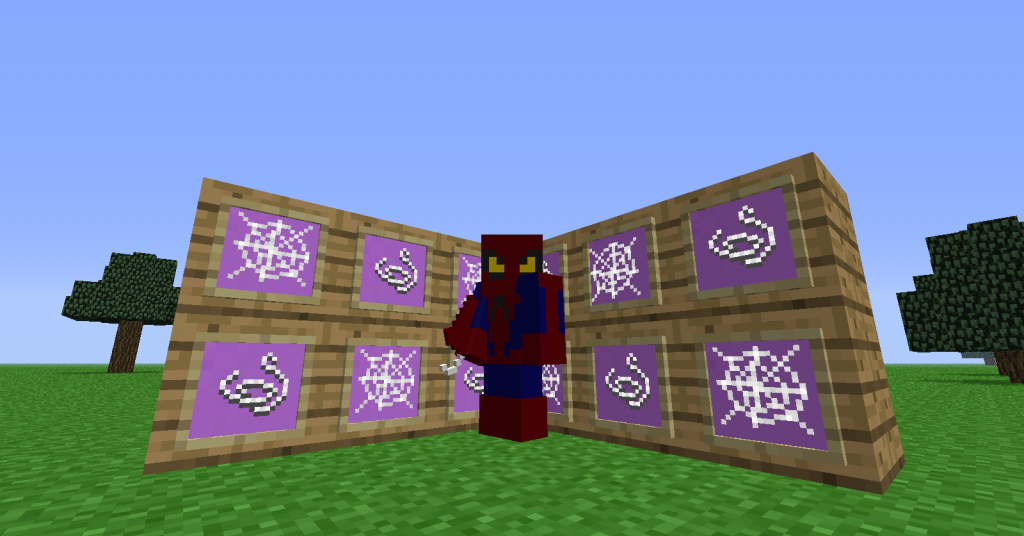 Additional Details
I have updated to Minecraft 1.5 I have realized that updating this texturepack will be difficult... If you would like to update this texturepack to 1.5 and greater updates... Just let me know... When you upload it, message me so I can come and see what you've done to it. Lastly, I, CaptainRofler, give you permission to update my Avengers Texturepack... good luck
Progress:
Game Version:
Minecraft 1.4
Resolution:
16x16
Tags:
Awesome, Hulk, Thor, Iron Man, Captain America, Diamond, Rofler6969, Themed, Items, Armor, Mobs
More Texture Packs by CaptainRoflerView All
Note: Showing last 25 of 25 logs.
Update #25 : 05/04/2013 2:07:35 pm5/04/13
Updated download
Update #24 : 03/16/2013 12:29:47 pm3/16/13
Read "Additional Notes"
Update #23 : 11/16/2012 5:47:00 pm11/16/12
~Added ladder
~Added new coal ore
~Added new redstone lamp
~Added sleeker looking 3D arrow
Update #22 : 11/12/2012 7:12:01 pm11/12/12
~Updated to 1.4.2!!!!!
~Added command block
Update #21 : 11/04/2012 9:52:44 am11/04/12
~Added more pics of the Avengers (still havent updated to 1.4.2 it'll happen soon)
Update #20 : 10/20/2012 2:17:36 pm10/20/12
~Added lightning ore (stone)
~Fixed sponge
~Fixed many little item change buggies
~Added many more pictures
Update #19 : 10/17/2012 6:38:57 pm10/17/12
~Added new wooden blocks
~Added spiderman sword (wooden sword)
~Added new spiderman tools
~Added spiderman armor
~Changed the TNT block
~Changed iron bars
~Added new wooden slabs, stairs, and fences
Update #18 : 10/15/2012 6:50:46 pm10/15/12
~Changed TNT
~Changed book slightly
~Changed snowball to look bigger
~Fixed many random item bugs
~Added golden nugget
Update #16 : 10/13/2012 2:18:04 pm10/13/12
~Made Captain America's shield look more round
~Made Thor's hammer bigger
~Made Hulk's hand bigger
~Changed iron block and obsidian to look like Captain America
~Added TNT (arc reactor)
~Added flint and steel (nuclear device)
~Made bottle o' enchanting look like a lightning bolt
~Turned the wooden sword a little bit
~Made cactus look like lightning plants
~Made stone look darker
Update #16 : 10/13/2012 2:18:04 pm10/13/12
~Made Captain America's shield look more round
~Made Thor's hammer bigger
~Made Hulk's hand bigger
~Changed iron block and obsidian to look like Captain America
~Added TNT (arc reactor)
~Added flint and steel (nuclear device)
~Made bottle o' enchanting look like a lightning bolt
~Turned the wooden sword a little bit
~Made cactus look like lightning plants
~Made stone look darker
Update #15 : 10/12/2012 7:00:23 am10/12/12
~Added enchantment table
~Added book
~Made wool look more detailed
Update #14 : 10/10/2012 4:37:31 pm10/10/12
~Added new iron doors
~Switched iron and leather armors
~Added new golden apple
Update #13 : 10/09/2012 6:49:13 am10/09/12
~Added Thor tools (i will be changing iron and leather soon)
Update #12 : 10/06/2012 11:13:57 am10/06/12
~Added new flowers
~Added cavspider
~Added spider
~Added slime
~Added squid
~Tried to fix dispenser
~Added lava and water (WIP)
~Added glass and glass panes
~Added new iron block
~Made redstone brighter
~Made redstone lamps look like iron man
~Changed a lot of wools
~Made tripwire darker
~Made tripwire look like iron man
~Added a couple new items
~Added enchantment table
~Added captain america leather
~Changed a lot of the dyes
Update #11 : 10/05/2012 5:33:42 pm10/05/12
~Added glowstone(nick fury)
~Added tools of all materials
Update #10 : 10/04/2012 6:51:08 am10/04/12
~Added creeper, silverfish, and ghast chitouris
~Added S.H.I.E.L.D. agent (snowman)
~Added 3 new weapons for throwable lasers
~Made iron ore brighter
~Added wooden sword (chitouri laser)
~Started making dispenser (WIP)
~Fixed iron man's helmet (item)
Update #9 : 10/03/2012 4:28:35 pm10/03/12
~Added the colored armor (items)
~Added the new look of redstone
Update #8 : 10/03/2012 6:42:17 am10/03/12
~Added Ore
~Changed the download to say avengers pack
Update #7 : 10/02/2012 7:13:05 pm10/02/12
~Added gold and diamond blocks (gold is the arc reactor, the diamond is hulk's face)
Update #6 : 10/02/2012 6:50:52 am10/02/12
~Made diamonds look like hulk
~Made iron ingots look like thor's hammer
~Made gold ingots look like iron man's armor
Update #5 : 10/01/2012 6:40:35 pm10/01/12
~Added more pics
Update #4 : 10/01/2012 5:40:56 pm10/01/12
~Added Loki's staff (ender pearl)
~Added Iron Man's armor
~Added ender man being Loki
~Made chickens look like chitouris
Update #3 : 09/30/2012 7:22:56 pm9/30/12
~Added hulk's armor (diamond)
~Added Thor's armor (iron)
Update #2 : 09/30/2012 7:22:53 pm9/30/12
~Added Captain america's armor (leather) MORE ARMOR WILL BE ADDED [diamond will be hulk, gold will be iron man, iron will be Thor]
Update #2 : 09/30/2012 4:07:34 pm9/30/12
~Made the zombies and skeletons look like the aliens from the avengers (the avengers)
~Made Mjolnir smaller
~Added Iron Man's hand laser thingy
~Added Hawkeye's bow (WIP)
~Made the arrows smaller and sleeker look, for hawkeye
tracking
1480787
avengers-pack-132
1,188,165079,502,3830,5760,16250,54387,73897,2009,11149,467,21491,1422,3672,140820,64651,41476,159533,153751,9670,103039,303490,138013,379343,180654,292218,327741,111554,14575,182181,265688,96250,260146,214207,16575,131993,13377,317779,559826,2304,8661,363028