Views,

446

today
Downloads,

170

today
haakonhawk
Level 65
:
High Grandmaster Ghast Rider
Posted 06/01/13 10:59:54 am , last updated: 12/07/13 10:42:25 am
06/01/13
Hawkpack [Minecraft_custom_resource_pack]
Remember to follow us on:
Youtube
Check out our cool webstore. Where you can purchase T-shirts, IPhone Cases, And other cool stuff!
HawkProjects Webstore
Description:
The "Hawkpack" is Hawkprojects official CMCRP (Custom Minecraft Resource Pack) And the whole pack is about 3 months of work. So i hope you all like it! :)
It's a plain looking Resource pack and is ment to make Minecraft look better but not too realistic.
By downloading the pack you agree to the Hawkprojects terms of use,
Whether you read it or not!
Download the Hawkprojects Terms of use Here
How to Install:
1.
Click the button
"
Download Hawkpack
"
2.
Open search bar and type in "

%appdata%

"
4.
Enter the folder named "

.minecraft

"
5.
Enter the folder "

Resourcepacks

"
6.
Paste the zip file you just downloaded into the texturepack folder!
---------------------------------------------------------------------------------------------------
Recommended steps: (
You don't have to do this!

)
7.

Download and install "

Optifine

"
8.

Download and install "

Shaderpacks

"
Search on youtube for how to install these mods!
Terms of use:
(For the resource pack, NOT the official Hawkprojects terms of use)
You're allowed use this texturepack in any video or picture as long as you put a link to the original PMC submission in the description.
You're allowed to use textures from this pack to make painterly packs and upload them as long as you're only using 3 or less files and not using the following textures: Dirt/grass, Stone, Wood/planks or Leaves.
You can post this texturepack on any website as long as the link is set to the original Adf.ly link.
(Making an own adf.ly link is not allowed!
Ingame Title:
If you liked it please consider to:
In the screenshots i'm using "Shaderpacks" and "Optifine" So that's why they look different from ingame!
Follow me on twitter for more following information!
Haakonhawk
Since 07.16.13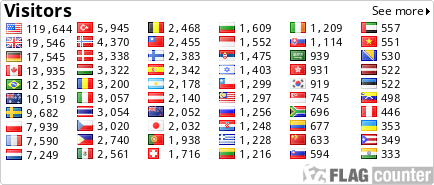 Music:
Far
>
Roses theme (Love theme from Titanic)
Mellohi
>
Epic soul factory
Strad
>
Take Back The Night
Ward
>
How do i craft this again?
The video was made by

JNAprojects

! Check out his youtube channel: Here
If you find any bugs or glitches please report it in the comment section below!
Additional Details
Some of the screenshots is taken in the map "Eldaria" by Aurelien_Sama!
---
You have to use MCpatchers "Connected textures" and "Better skies" patch to make the pack work perfectly!
Progress:
Game Version:
Minecraft 1.7.2
Resolution:
32x32

Art

Environment

GUI

Items

Misc

Mobs

Particles

Terrain

Tags:
Hawkpack, Textures, Minecraft, Green, Lol, Hawkprojects, Hawk, Haakonhawk, Legend, Aversus, Crafting, Planetminecraft, Yay, Eldaria, Norway, Experimental, Environment, Terrain, Items, GUI, Art, Mobs, Misc, Particles, Hawks, Pack, Resourcepack, Adfly
Credit:
haakondude97, Totalwar25
More Texture Packs by haakonhawkView All
Note: Showing last 25 of 68 logs.
Update #68 : 12/07/2013 10:42:25 am12/07/13
*Changed Lava texture.
*Changed flowing lava texture.
+Replaced 2 pictures in the submission.
Font Update #67 : 12/05/2013 11:45:53 am12/05/13
I've been working on this since october now. And i think i've finally got it to work. I've now added custom 32x32 font! :D
+Added 32x32 default based font!
HawkPack Update #66 : 12/04/2013 4:26:35 pm12/04/13
+Added texture to spruce sapling
+Added texture to jungle sapling
+Added texture to acacia sapling
*Changed oak sapling
*Changed birch sapling
HawkPack Update #65 : 11/30/2013 12:13:12 pm11/30/13
+Added texture to pumpkin and melon stem
*Made a small change to redstone ore
HawkPack Update #64 : 11/28/2013 4:55:03 pm11/28/13
Hawkpack Update #63 : 11/25/2013 12:14:34 pm11/25/13
*Changed tall grass texture
*Changed double tall grass texture
Hawkpack Update #62 : 11/21/2013 11:25:30 am11/21/13
+Added texture to Quartz block (and stairs)
+Added texture to Chiseled Quartz Blocks
+Added texture to Pillar Quartz Block
HawkPack Update #61 : 11/20/2013 12:48:29 pm11/20/13
*Changed nether portal texture
Bug Fix (Update #60) : 11/17/2013 2:16:13 pm11/17/13
*Fixed 29x29 pixels Nether bricks to 32x32
[same as update log: Bug fix (Update #54)]
Note:
If you find any bugs or texture glitches. Please post it in the comment section so i can fix it. I can't fix something i don't know anything about!
HawkPack Update #59 : 11/15/2013 12:54:44 pm11/15/13
+Added 3 new custom painting textures in 32x pixel size
*Changed Hawkprojects logo in gui files
*Sharpness fix to the redstone lamps
HawkPack Update #58 : 11/14/2013 5:11:34 pm11/14/13
+New startup logo
*Changed the gui files a little 
HawkPack Update #57 : 11/10/2013 1:31:46 pm11/10/13
-Removed colorfull splashes
+Added lime green splashes
*Fixed some sharpness to the ingame title
Update #56 : 11/07/2013 2:10:47 pm11/07/13
+Added new ingame logo
Update #55 : 11/06/2013 3:14:19 pm11/06/13
+Added texture to extreme tall grass (Or whatever it was named!)
*Fixed some noise bugs
Bug Fix : 11/03/2013 2:07:01 pm11/03/13
*Fixed some textures using 29x pixels instead of 32x
[This wasn't a problem in 1.6.4 and earlier. But in 1.7.2 it looks weird]
(Stone bricks)
(Mossy stone bricks)
(Chiseled Stone bricks)
(Sand Stone)
(Chiseled Sand Stone)
HawkPack Update #53 : 11/02/2013 6:00:58 pm11/02/13
+Added texture to Fern
+Added texture to Houstonia flower
+Added texture to Acacia leaves
*Fixed a little on the rose (Leaning to much to the left)
Update #52 : 10/30/2013 1:29:58 pm10/30/13
+Added texture to tulips (orange, red, white, pink)
+Added texture to oxeye daisy
+Added texture to paeonia
Update #51 : 10/29/2013 1:17:13 pm10/29/13
+Added texture to Allium Flower
+Added texture to Blue Orchid
+Added texture to Dandelion (Retextured yellow flower)
+Added texture to Rose (Retextured red flower)
Rest of the flowers and plants is comming soon. But it takes a while to come up with a cool 32x texture!
Update #50 : 10/26/2013 8:28:17 pm10/26/13
*Fixed and removed the outro part of the "How do i craft this again" song!
(Should work normally now)
Hawkpack Update #49 : 10/25/2013 4:34:54 pm10/25/13
+Added "How do i craft this again" by InTheLittleWood to the Ward disc
Now finally out of beta mode! :D
Hawkpack Update #48 : 10/14/2013 2:38:58 pm10/14/13
+Added
5
new custom splashes!
*Fixed nether portal
Hawkpack Update #47 : 10/07/2013 12:09:39 pm10/07/13
+Added texture to saplings
+Added texture to spruce saplings
+Added texture to nether portal frame
Hawkpack Update #46 : 10/04/2013 10:33:44 am10/04/13
*Changed Redstone lamp texture
*Fixed birch wood texture
-Removed animation from redstone lamp
Update #45 : 09/30/2013 8:54:36 pm9/30/13
+Added texture to lever
*Fixed animated redstone lamp
*Improved snowed dirt side
Full release is getting closer! Follow me on Twitter more more info!
Update #44 : 09/11/2013 1:34:54 pm9/11/13
*Small change to the tripwires
tracking
2024746
hawkpack-alpha
1,165079,188,3672,140820,16250,54387,2009,11149,467,21491,1422,64651,41476,153751,9670,303490,138013,110512,379343,292218,327741,574798,111554,444560,16494,14575,265688,96250,179719,214207,16575,559826,2304,8661,85626,460644,937130,766944