The Pit (The Dark Knight Rises)
3 diamonds
jumpy759
Level 9
:
Apprentice Hunter
Posted 08/12/12 8:42:10 am
08/12/12
The Pit
is a prison located in the ancient part of the world, which had established such a fearsome reputation that it became referred to as "the worst Hell on Earth".
 The Pit also featured a well-like structure which the prisoners were free to climb in order to attempt their escape, although none have succeeding, barring one.
 This individual recounted that, in order to escape from The Pit, one needed to be in touch with fear.
Get the bane skin here:
http://www.planetminecraft.com/skin/bane-tdkr-1277390/
Join the server here:
 http://www.planetminecraft.com/server/our-villiage-survivalnewbukkit/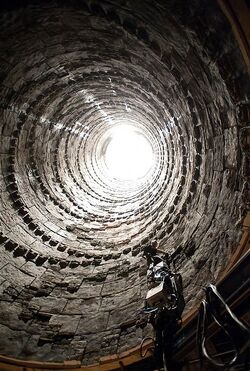 Additional Details
| | |
| --- | --- |
| Progress: | |
| Tags: | Underground Structure |
tracking
1277543
the-pit-the-dark-knight-rises
1,188,165079,502,3830,5760,16250,54387,73897,2009,11149,467,21491,1422,3672,140820,64651,41476,159533,153751,9670,103039,303490,138013,379343,180654,292218,327741,111554,14575,182181,265688,96250,260146,214207,16575,131993,13377,317779,559826,2304,8661,70241