check_circle

Functions

check_circle

Loot Tables

check_circle

Structures
Updated on Oct 8th, 2018, 10/8/18 5:48 pm |
4 logs
Published
Sep 16th, 2018
, 9/16/18 7:40 pm
14,565

views,

1

today

634

downloads,

0

today
Amicdict
Level 56
:
Grandmaster Engineer
Villagers hasn't recieved a change in over 7-8 YEARS! Over time, people murdered, stealed, and roasted these poor villagers. Not anymore! Today, I present to you: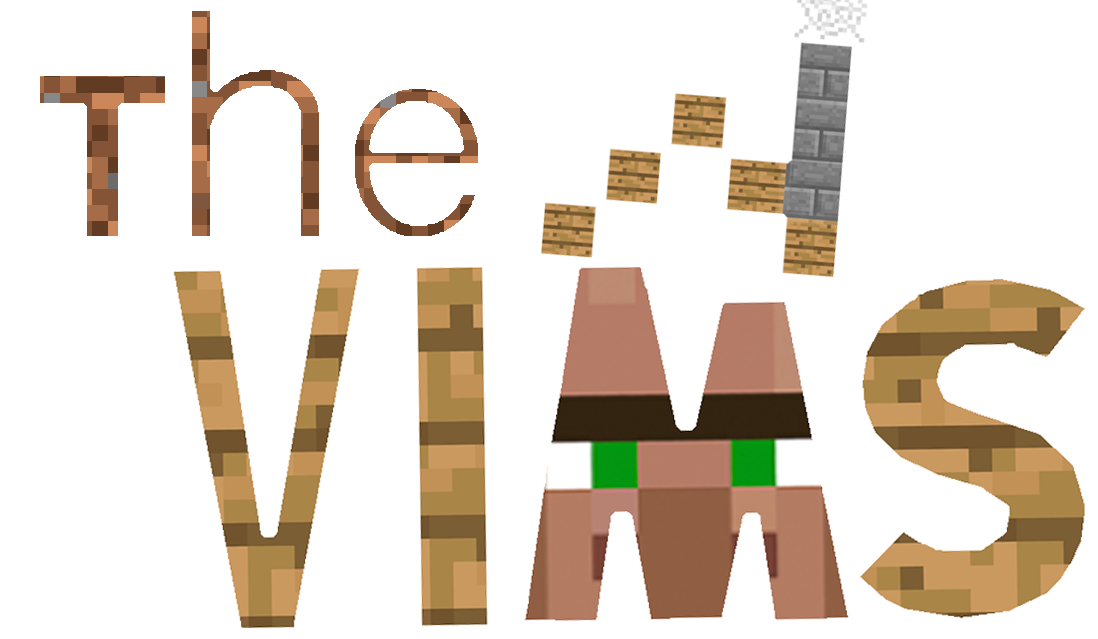 The Vims is a datapack made to make Villagers more lively and social like the RL human counterpart.
And YES I WILL KEEP THIS UP TO DATE! It's a promise! (edit on december 6, 2018: At this point, it depends on how much dedication I feel like putting into this (or actually any) project. So no guarantee that this will be officially released. Someone may make a fanmade release though *winks*)
Everywhere in this datapack, I will call villagers "Vims". So remember that.

When starting off this datapack, you will see an actionbar. This actionbar is your "Vim Bar" which displays (currently) The Vim Name, and Food and Hydration Meter.
Saturation!

---

Vims will now need to eat GOOD. Feed them Cooked Meats, Fruits, or Great food to increase their saturation. Beware however, as if you over-feed or feed your Vims bad food, you'll get yourself sick and they'll vomit on your floor! If their food meter is below -100%, they will die. Feed them around every four IRL hours, and they'll stay alive!

Hydration!

---
YOU and your Vims will also need to drink! Water bottles will bring hydration up very fast. If you/your vims reach below 30% hydration, then you/that vim will get a heat stroke

---
-Fisherman and Farmers; Will now fish for food to give to hungry Vims.
-(Vim Smith) Blacksmith; When given iron ingots, they'll start trying to forge something. Sometimes, Vim Smiths CAN fail to forge something. If given a ton of iron ingots however, you may be very lucky!
(Llama) Horse Stables!; Atleast 1 will spawn in a village with 2 horses.
Click on any vim you haven't spoken to before to greet them and get to know each other. Right clicking WITH AN EMPTY HAND on a greeted vim will start a conversation. The dialogue is randomly generated via a algorithm.

What are you waiting for? Download this datapack, and you'll have yourself a WILD adventure! Oh and don't forget I'm always looking for new ideas! :D
| | |
| --- | --- |
| Compatibility | Minecraft 1.13 |
| Tags | |
4 Update Logs
Update #3 (Alpha 4) RELEASED! : by Amicdict 10/08/2018 5:48:46 pmOct 8th, 2018
-NEW TALKING SYSTEM! Right click on a greeted vim to start talking!

-Blacksmith's forging abiltiy fixed, so it should be working again.
-ALL Farmers will now give food to vims.
-Updated the guide book.
-More updates logged in info file.
LOAD MORE LOGS
tools/tracking
4196087
119
the-vims-1-13-alpha-datapack