rlagusralgus
Level 8
:
Apprentice Miner
Who do you want to be like? Katniss? Peeta? This hunger games server lets you play the hunger games non-stop!
Hi! Read this and it may change your minecrafting fun! ALSO: NOTE THIS IS NOT A SPAM AD: THIS IS A REVIEW/INFO ABOUT A SERVER AND IF THERE IS A PROBLEM PLEASE TELL ME I WILL EDIT IT THANKS This is rlagusrlagus and I would like to tell you a about a server that I personally found the best and I'm sure you too - it is called Minecraft Hunger Games! (The ip is MinecraftHungerGames.com and the site too
Read on to learn about it! It is not just another boring old hunger games server with nothing special.( It is a server that will get you gripping your mouse, your nerves on edge, bringing up the odds that will ever be in your favour. It is a server that is worth alone buying a Minecraft account for.) Well maybe not quite but it's VERY good
For those of you who don't know, The hunger games is an epic survival fighting game where a number of people fight to the death until just 1 person is crowned the victor and is awarded with great prizes! As you will find, this sever exceeds this - made the Hunger Games better than they were intended to be! But as the games get harder, you will need to use your brain - to group up with people, become their allies. Work wig your friends! But don't turn your back, as they may betray you! Outsmart your opponents, trick them, show your physical strengths! As the numbers get slower, and as you are even fighting off deadly diseases, you need everything piece of energy you need - when its down to the last 2, is the survival of the strongest...
It is not like a lot regular Hunger Games server that you have seen before - YOU REMEMBER how boring it is waiting hours for a game to finish? And when it finally starts you die almost immediately and need to wait ANOTHER half hour? Well, this server has 64 ARENAS IN one, so you can play the games as much as you want! But the server has an enormous 1200 slots so you can play anytime you want and the server will always has spaces for you and your friends, and even with all this there is NO LAG which personally i find a good thing :)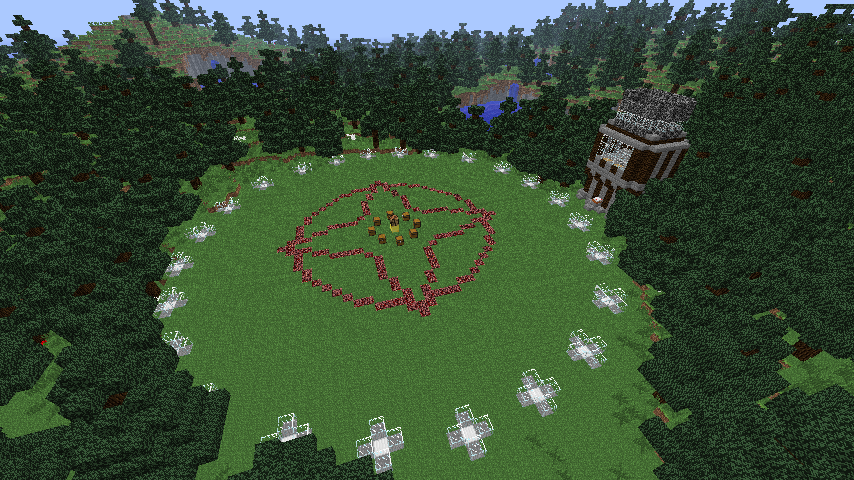 ALSO: Are you always winning the hunger games, and are you getting bored? Certain arenas hold up to 86 PEOPLE TO PARTICIPATE IN 1 GAME! Challenge yourself, have a go!
If you get bored of shooting, slashing, sprinting, eating, and feel like doing something else, then go on Build.Minecraft Hungergames.com! This gives you the ability to build on the server by buying blocks using money you get from winning the games or the people you kill. It also gives you a sense of the spirit of the hunger games, featuring buildings from the hunger games and each of its districts. And gives you another reason for satisfaction if you ever do the impossible - win the games!
So you've won the games, and your friend says they're still better than you. Now what? If you go to the website and join the hunger games community you can view any information you want about any player you want, showing their number of kills, deaths, wins, loses, ratios, and even the stats for each individual game, and how well you did, how far you got, and much much more, for example the new ranks system; each individual player has their own rank, which you can again instantly compare with your friend's! You can try Work your way up the ranks, and become the world number 1!
If you feel no sign of progression several different ranks can be purchased, giving you extraordinary abilities, items, and armour and even special commands for both the games and building server! Now you can increase your chances to getting up there with the top 10! But the ranks also give you special coloured name tags so you can be recognised in the hunger games society. But you dont always have to by these ranks. If Give reviews of the server, tell the world about it! If you do, you can get ranks such as the Peasant or Worker for FREE! So get the ranks Become a knight, a lord or a king, and use these powers to RULE the games! (like I am failing to do)
This server gives you many of the aspects of Minecraft you need - building, pvp, competing, playing with your friends, so...
Try it out, as the server is free! Come on and we can play together!
5
4
3
2
1
Let the Hunger Games Begin!
(So try this server now! Grab your sword! Grab your bow, and may the odds be EVER in your favour!)
So here, again, is the server ips and website:WWW.MINECRAFTHUNGERGAMES.COM
Add 'Build' for the build server ip
tools/tracking
1490985
6
a-minecraft-survival-games-server-to-try-out