Which of these Gemsonas should I make a skin of next?
EDIT: I've added Smoky Quartz to the list
I have more Gemsonas than just these three but these are the characters who have received redesigns so far. Lavender Agate being one of them.
Lavender Sapphire:
Rose Quartz and Skinny Amethyst
Smoky Quartz (Fusion of Rose and Amethyst)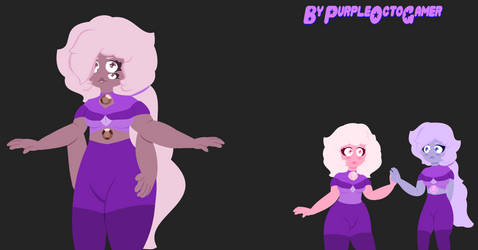 Poll ended
02/21/2019 12:09 pm

.
Posted by
02/19/2019 5:15 pm
Level 5
:
Apprentice Princess
Dexe
lavender sapphire is so cute o:
02/20/2019 8:43 am
Level 3
:
Apprentice Skinner
PurpleOctoGamer
Thank you!!! :D
02/20/2019 9:27 am
Level 5
:
Apprentice Princess
Dexe
no problem :3