Published
Feb 24th, 2020
, 2/24/20 3:31 am
10,612

views,

11

today

1,112

downloads,

0

today
ChinaStarGateFan
Level 49
:
Master Artist
StarGateShip is a content pack on Mcheli
---
These spaceships come from various science fiction works: Stargate, StarCraft2, etc... In this mod, you can experience the classic spaceships that appeared in the original version. Experience the fun of driving a spaceship, driving a spaceship through a star gate and traveling through the universe! It is recommended to use the MOD with the Shoulder Surf Mod mainly for science fiction. I want to restore the scenes in the movie through the MOD and the map. It will continue to improve and add more ships
---
2020.6.12 Add Alkesh and Death Glider
old version

https://www.curseforge.com/minecraft/mc-mods/starship
My simple tutorial https://www.youtube.com/watch?v=la3WVzk_8zc

---
I will now release a refurbished copy. In the meantime, for convenience, I made an additional integrated core version, unzipped it and put it in the mods file.
This version is now in an experimental phase. Some people like the big size and some people like the small size, but at the moment I am mainly based on the vanishing distance of the entities, combined with the ratio between the spacecraft
I really want to get your suggestions!
To continuously improve.
---
Major updates: Real full version of jumper octopus bullet wing retraction etc
Atlantis and BC304 models changed to join an earth
---
※ ATTENTION !!!
- Secondary distribution is strictly BANNED. This applies to the files of the main asset pack including the models and images, and also the written content on this post.

- To make it short, DO NOT REUPLOAD THE FILES IN ANY WAY! I've seen sites reuploading my previous content pack files without permission, and even not giving any credit to the original author(me)

- If you want to use this in a Youtube video / modpack etc, I would appreciate it if you let me know in the comments first. I want to see this mod in action as much as you do.
---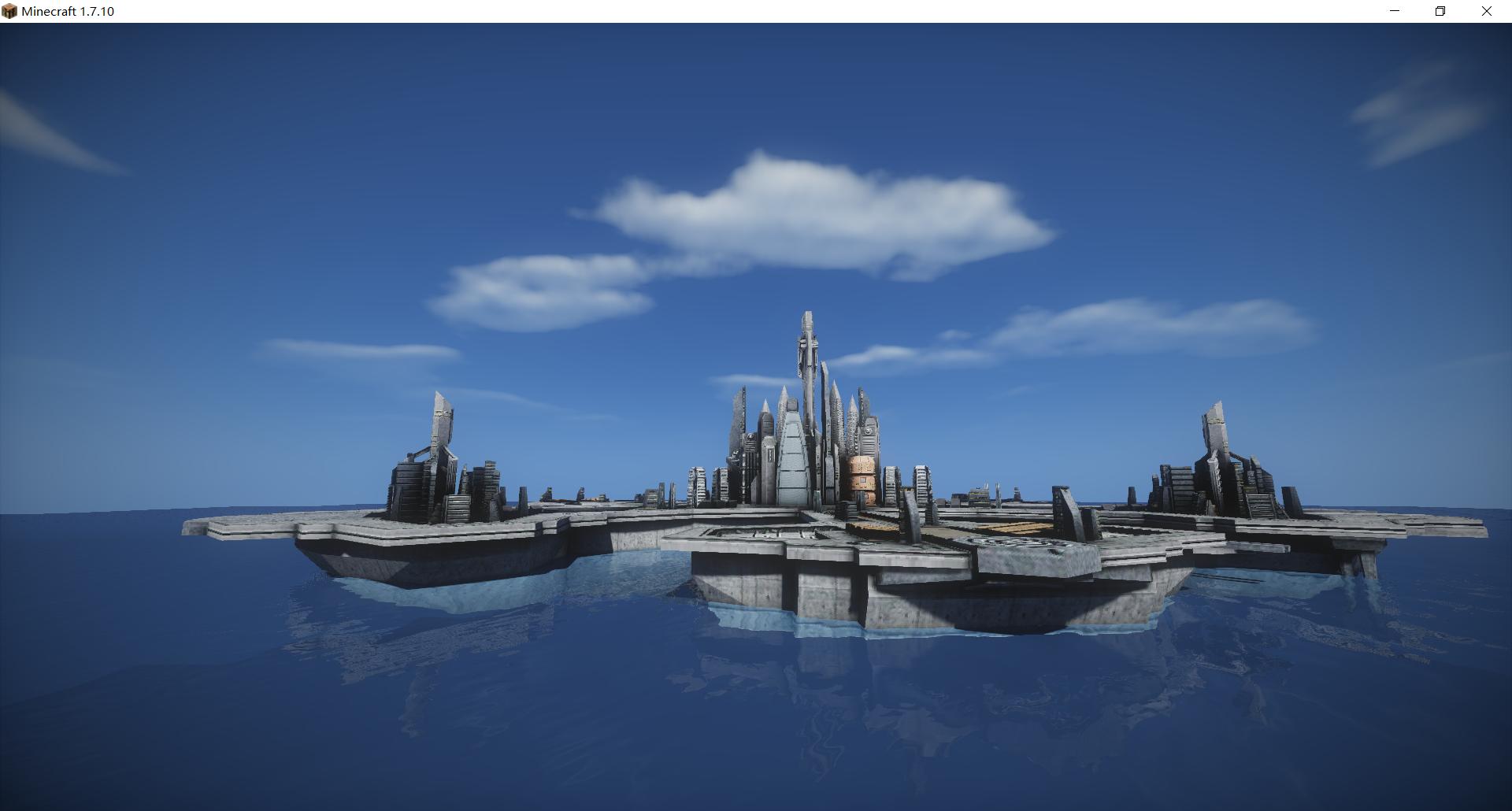 I hope you like this. For StarGare ~
| | |
| --- | --- |
| Progress | 10% complete |
| Game Version | Minecraft 1.7.10 |
| Tags | |
tools/tracking
4409351
7
mcheli-stargate-ship-contents-pack