Updated on Sep 6th, 2015, 9/6/15 7:40 am |
1 logs
Published
Jul 4th, 2015
, 7/4/15 11:04 am
517,283

views,

156

today

116,037

downloads,

35

today
jstoeckm2
Level 73
:
Legendary Artist
Hogwarts
School of Witchcraft and Wizardry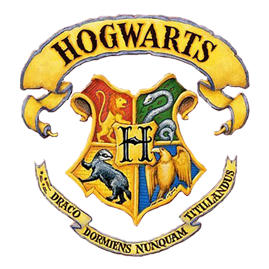 This is a 1:1 model of the Hogwarts castle in Minecraft featuring the castle with surrounding terrain and a Quidditch pitch. It was built with the default texture pack in mind (it would be much nicer if there were dark sandstone). Most of the movie locations can be found, like the way to Hagrid's hut, the place where Dumbledor fell, the boat house where Snape found his end and a lot more.




The build does

not

(yet) include the locations of the "Goblet of fire" like the dragon arena, the sea platforms and the maze. Neither Hogsmeade nor the train station or the Shrieking Shak are part of it.

The project started November 2013. I used over 60 images that I found on the net and the movies of course. The build resembles a real model of the castle in the London studios of Warner Brothers. Its roughly the castle of the 6th part of Harry Potter; "Harry Potter and the Half-blood Prince". The castle changes for nearly every movie. For example Hagrid's hut moved from the front of the castle to the side and the dark arts tower got completely remodeled and relocated for the 6th part.
The build can be downloaded now and can be used non comercially. If you are copying the build or using parts of it for your creation please mention the creator.



The renderings and videos have been created with

Chunky

(chunky.llbit.se) and

karyonix shader mod

(www.minecraftforum.net) in game using

Sildur's shaders

(www.minecraftforum.net).

enjoy...
| | |
| --- | --- |
| Progress | 95% complete |
| Tags | |
1 Update Logs
Update #1 : by jstoeckm2 09/06/2015 7:40:48 amSep 6th, 2015
The build is finalized in a 1.0 version. Chamber of secrets is now inlcluded and download added...
tools/tracking
2883086
2
hogwarts-2883086