Updated on May 1st, 2019, 5/1/19 1:39 pm |
5 logs
Published
Jun 19th, 2017
, 6/19/17 1:39 pm
4,289

views,

1

today

520

downloads,

0

today
RetroApo
Level 21
:
Expert Miner
This
map
was originally created by IHATEPINK, but I have permission from him to publish this new, updated verison of his map:
OtherPlanet v3.2
by RetroApo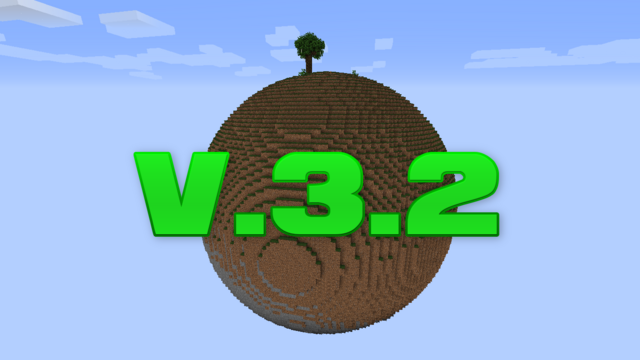 Story:

Years ago your civilisation designed first spacecraft, but couldn't find a way to power it. One day small research group went right into the core of the planet.
There they have found small, but very bright object - exact planet's core, today known colloquially as "Nether Star". They took it back to the surface for further studies. The scientists quickly realised that the core had inside immense amout of energy so it became clear that it had to be used as a power source for unfinished spacecraft. After weeks of hard work they managed to connect it to spacecraft systems. The government could finally carry out first colonisation mission. But not only the colonists were sent to a new home. There was also another research team onboard which got a mission to check if this planet also have "Nether Star" inside. Sometime after their arrival they confirmed that they have found second "Nether Star" inside the core. Every following colonisations also revealed "Nether Stars" deep inside planets. Currently before any colonist arrival, the government send only one, but talented person to prepare the planet, but also to retrieve the core of the planet. And you are one of them. Now you're arriving at another planet selected by government for colonisation. It may look small but is in fact much bigger inside. It is also very simillar to your homeworld. Your goals are mentioned above. Good luck!

Rules:

* As usual don't cheat, don't use mods etc.
* Do not leave the planet
* Certain challenges will reward you with a knowledge book so remember to always have at least one empty slot in your inventory


Challenges:

Challenges are directly in game as advancements (or achievements). There are:
* 3 tabs: Surface, Underground and Core
* 31 challenges (some of them are hidden)
* 3 goals

Witches
,
zombie-villagers
and
wandering traders
are

not

available during normal gameplay!


Drop changes:

* Zombies and zombie villagers don't drop carrots, potatoes or iron ingots

| | |
| --- | --- |
| Credit | IHATEPINK |
| Progress | 100% complete |
| Tags | |
5 Update Logs
Version v3.2 : by RetroApo 05/01/2019 1:39:39 pmMay 1st, 2019
Changes in v3.2:
Added Cultists (pillagers)

New recipes for concrete powder now use new dyes

Secret locations have been updated

New treasure item from fishing: prismarine crystals

Sea pickles can now be found in lakes (Surface, Underground)

Central location from the Underground has been moved to the Surface

Mini-boss from the Underground has been removed

Witches are no longer available to kill by the player

LOAD MORE LOGS
tools/tracking
3967720
2
otherplanet-v3-0