Updated on Feb 19th, 2/19/22 4:37 am |
4 logs
Published
Apr 8th, 2020
, 4/8/20 11:37 pm
1,327

views,

1

today

33

server score

0

Votes this month
Namrise
Level 7
:
Apprentice Miner
Status
Online! Pinged: 10/05/22
Location
United States
Game Version
Minecraft Java Waterfall 1.19
MOTD

 Miner Manic [Java/Bedrock/ViveCraft] [1.8-1.18]
?           Made in the Place That did the Thing

Connect With
Players

0/100

RID
4475771
Welcome To Miner Manic, The Mini Game Network
and
home of Zombie Manic Reborn
Play.MinerManic.com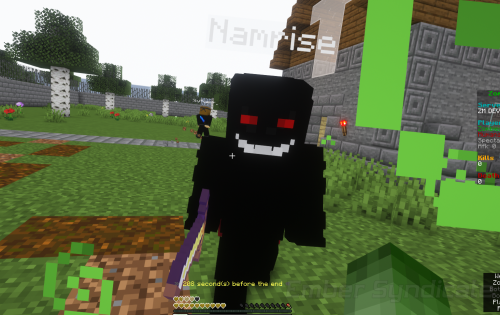 Servers that we have available on our Network:
Tower Defense

-

Zombie Manic

-

Hunger Games

-

Spleef

-

Parkour

-

Acid Island

-

Sky Grid

-

Sky Block

-

Cave Block

-

Survival



Server Version 1.18

Compatible with 1.8 through 1.18 with Via Versions, all servers run 1.18 and are updated and maintained daily.
we are also compatible withViveCraft VRwith the official server side plugin. AndBedrock Editionusing default bedrock port.
Visit our website at
https://minermanic.com

See our server tutorials at:
https://minermanic.com/forum/view/17-tutorials/

Visit our Reddit Community:
https://www.reddit.com/r/zombiemanic
Miner Manic is dedicated to providing an amazing mini game experience, this is a server you will want to bring your friends along for! With multiple gaming events every other week, streamer events with affiliated twitch streamers, and the official home of Zombie Manic reborn! Bring along a friend or two and jump in to any of our amazing games, or play solo on Tower Defense, Parkour or any of our survival islands.
4 Update Logs
Update 3.2.3 : by Namrise 02/19/2022 4:36:34 amFeb 19th
UPDATE LOG 02/18/2022
MinerManic version 3.2.3
MAJOR FIX:
---
Updates Performed:
added old autorank data to new MM timekeeper database
added the new MM timekeeper to all servers
RE ADDED POCKET GAMES TO LOBBY
RE ADDED GAMEBOY EMULATOR to lobby
RELEASED SURVIVAL IN BETA / WHITELIST
multiple fixes on the dev and test servers
Temporarily remove afk kick from main lobby. (other servers will still afk kick you to lobby)
---
Desired Effect:
TIMED ranks are back, and working, you will not lose your previous player data, and will continue to rank on the normal track as before, you will need to type /register from any of our servers to register for the website in order to get access to the whitelist. to access the gameboy games type /games. to access pocket games you can use the hotbar item. KNOWN ISSUE: Our fancy gameboy menu is not working yet, we will have this fixed
minermanic.com/forum/topic/51-major-update-3.2.3/
LOAD MORE LOGS
tools/tracking
4475771
3
mineworld-4475771