Published
Dec 24th, 2017
, 12/24/17 4:40 pm
2,021

views,

0

today

111

downloads,

0

today
Lorue
Level 43
:
Master Nerd
My light versus dark entry is: Mipha, from Zelda with a Humanized twist. - The Legend of Zelda, Breath of the Wild.
Although she was trapped in the darkness, she fought to be freed and thus committed her promise to heal the hero of time.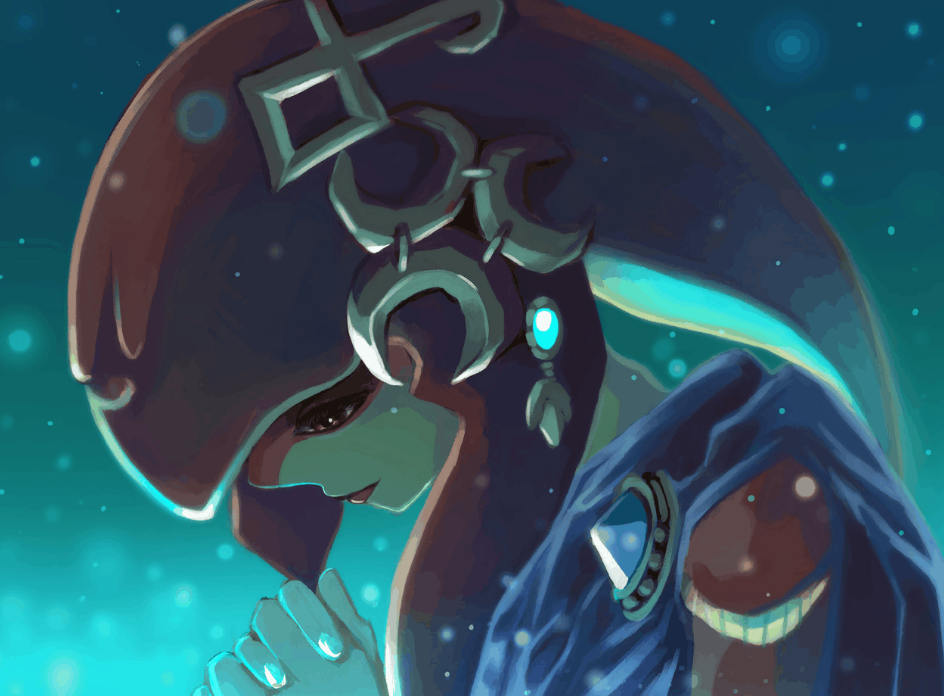 Mipha is a character in The Legend of Zelda: Breath of the Wild. She is the Princess of the Zora and a major character. Mipha is also the Zora Champion.
Mipha was killed by Waterblight Ganon during the Great Calamity.
Mipha's spirit was then trapped within the Divine Beast as it was corrupted by Waterblight Ganon
, only being freed when Link slew the demon a century after her demise.
Fulfilling her promise to heal and protect Link, her spirit then gives Link the use of Mipha's Grace, her power to heal others
.
Although Mipha was struck with a saddened fate and trapped in the darkest of times, she rose above it all and protected the hero of time in an attempt to save Hyrule.
She wielded the
Lightscale Trident
. After her death, the Zora people tried sending it drifting down Zora River to help Mipha's soul find peace, but as they did the trident began
to glow
and Mipha spoke through it, saying "The Lightscale Trident and I are one... Abandon your grief and know joy once again. Do not cry...just remember."
| | |
| --- | --- |
| Gender | Female |
| Format | Java |
| Model | Alex |
| Tags | |
tools/tracking
3944334
5
mipha-human-version-trapped-in-darkness-serving-to-protect