check_circle

Environment

check_circle

Misc

check_circle

Terrain
Published
Jun 22nd, 2014
, 6/22/14 8:29 am
91,040

views,

10

today

26,396

downloads,

3

today
Djelle
Level 55
:
Grandmaster Engineer
»

Requirement

«
This is an
add-on
for the texture pack: Paper Cut-Out by SuperAlgae
http://www.planetminecraft.com/texture_pack/paper-cut-out/
You will need to have both this pack (w/ shader maps) and the original Paper Cut-Out pack (w/ textures) in Minecrafts resource list for it to work. Order of the packs doesn't matter.
Sonic Ether's Unbelievable Shaders
http://www.minecraftforum.net/topic/940974-175sonic-ethers-unbelievable-shaders-v101/
Shader mod which uses the shader maps.
---
»

Design

«
My aim is to maintain the "flatness" of the original Paper Cut-Out design, by mostly adding glossiness to the "paper". On textures with deep painted shadows, I made these shadows move with the light source. Most noticeable on blocks like stonebrick, chiseled quartz and similar.
All normal maps and specular maps are hand-drawn (not calculated).
Note: The shader mod seams not to suppert specular maps for entities (like mobs and minecarts) at this time.
---
»

Alternate Textures

«
If you use some of the alternate textures (see readme of original Paper Cut-Out), you must also use the corresponding files in this pack if they exist.
Some alternate textures don't have special maps and uses the same files for default and alternate. Or don't have any maps at all. In these cases there are no files to copy/move.
---
»

Credits

«
Big thanks to SuperAlgae for letting me borrow his design for the pack icon. And for making a super texture pack.
---
»

What are "Shader maps"?

«
Its a reference to "Normal maps" and "specular maps" which are used by shaders.
Further explanation - click to show
Below is the brick texture from Paper Cut-Out (not in this pack):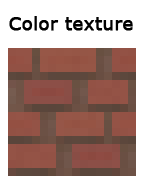 Below is the normal map for the brick (shown with extra contrast):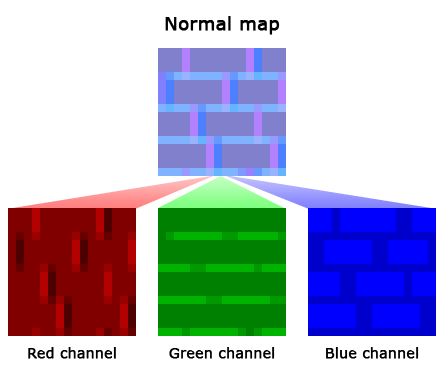 This is also called a bump map. Each of the three color channels are used in different ways to define the bumps on the texture.
Read more at:
http://en.wikipedia.org/wiki/Normal_mapping
Below is the specular map for brick: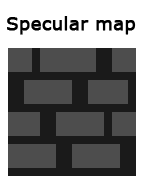 This defines the shininess of the texture. And a few other thing which is not utilised in Seus.
Read more at:
http://en.wikipedia.org/wiki/Specularity
---
| | |
| --- | --- |
| Progress | 90% complete |
| Game Version | Minecraft 1.7.8 |
| Resolution | 16x |
| Tags | |
tools/tracking
2940881
4
paper-cut-out-shader-maps-v10