check_circle

Environment

check_circle

Terrain
Published
Jan 30th
, 1/30/23 9:49 am
1,198

views,

8

today

183

downloads,

0

today
Jkiller2807
Level 21
:
Expert Zombie
Visible M-Ore Variants is a vanilla-friendly resource pack that adds an emissive light and changes the texture of ores depending which block is next to it. It adds 32 new ore texture variants and adds emissive lighting to 51 ores (for now)... The new textures can appear naturally and can be obtained by placing the block you want next to an ore block. Thanks to the shiny ores, they are easier to see and find in caves, oceans, and mountains. Each variant makes the caves more interesting and less monotonous.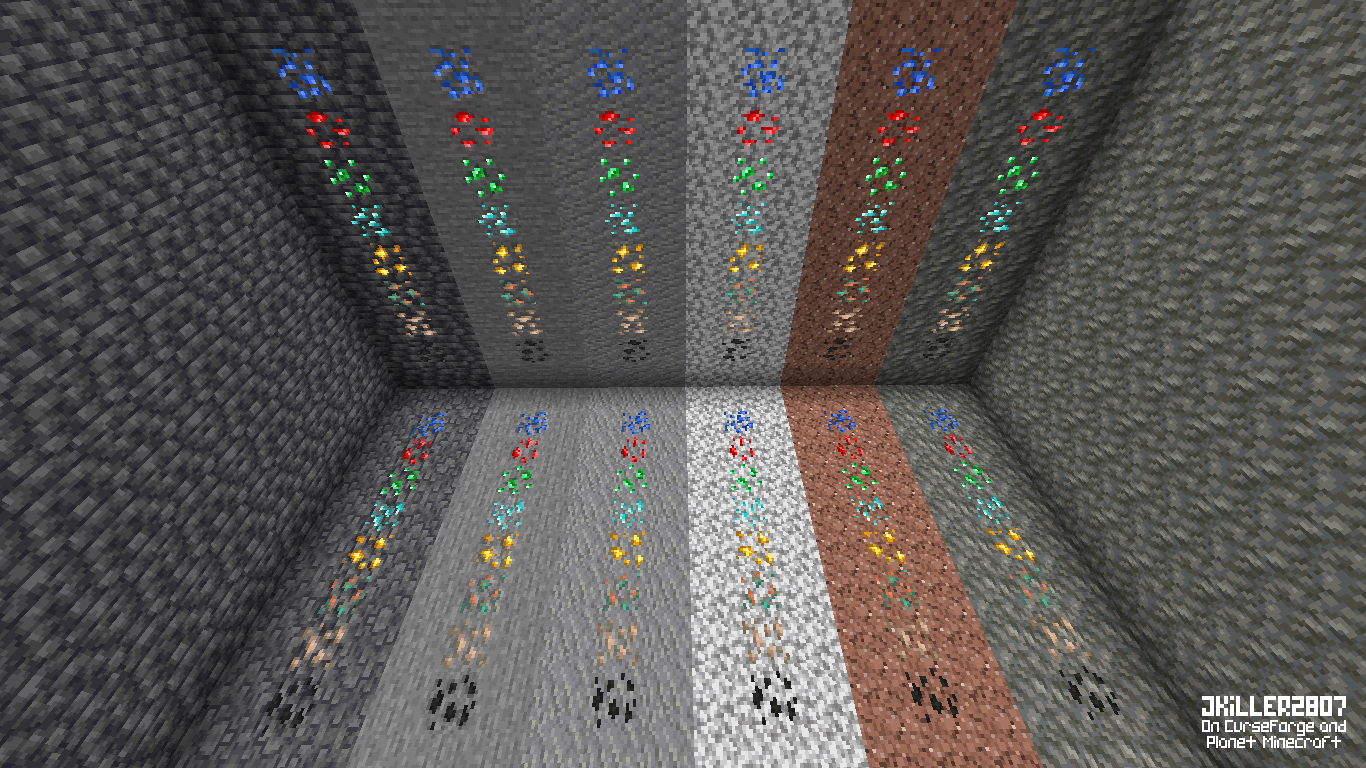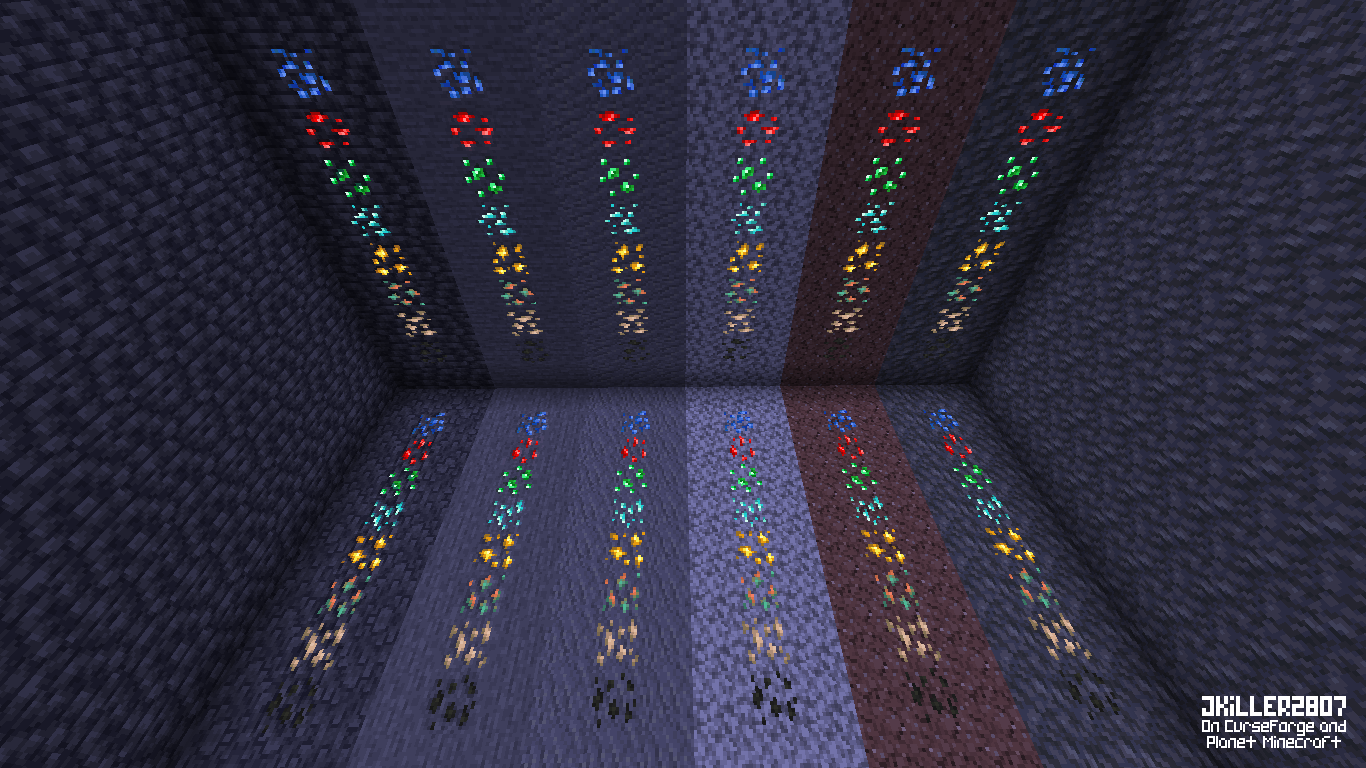 This pack uses two OptiFine's features called "Overlay" & "Emissive" to add the glow and new variants.
Coal ore
Iron ore
Copper ore
Gold ore
Diamond ore
Emerald ore
Redstone ore
Lapis lazuli ore
Deepslate Ores

:
Deepslate coal ore
Deepslate iron ore
Deepslate copper ore
Deepslate gold ore
Deepslate diamond ore
Deepslate emerald ore
Deepslate redstone ore
Deepslate lapis lazuli ore
Andesite Ores

:
Andesite coal ore
Andesite iron ore
Andesite copper ore
Andesite gold ore
Andesite diamond ore
Andesite emerald ore
Andesite redstone ore
Andesite lapis lazuli ore
Diorite Ores

:
Diorite coal ore
Diorite iron ore
Diorite copper ore
Diorite gold ore
Diorite diamond ore
Diorite emerald ore
Diorite redstone ore
Diorite lapis lazuli ore
Granite Ores

:
Granite coal ore
Granite iron ore
Granite copper ore
Granite gold ore
Granite diamond ore
Granite emerald ore
Granite redstone ore
Granite lapis lazuli ore
Tuff Ores

:
Tuff coal ore
Tuff iron ore
Tuff copper ore
Tuff gold ore
Tuff diamond ore
Tuff emerald ore
Tuff redstone ore
Tuff lapis lazuli ore
Raw Ore Blocks

:
Raw Iron Block
Raw Copper Block
Raw Gold Block
PS: I'm all ears to suggestions and opinions. I hope you like it and if that is the case, I would appreciate it if you share it with your friends.



Feel free to include this resource pack in your mod pack or server.
If you wish to use this pack in any form of content, please credit with a link to the original CurseForge or Planet Minecraft page.
I don't accept any type of reposts of any of my resource packs on any website.
| | |
| --- | --- |
| Progress | 100% complete |
| Game Version | Minecraft 1.19.3 |
| Resolution | 16x |
| Tags | |
tools/tracking
5841294
4
visible-m-ore-variants