Updated on Jun 10th, 2020, 6/10/20 6:14 pm |
1 logs
Published
Jan 3rd, 2020
, 1/3/20 11:40 pm
158,999

views,

20

today

33,471

downloads,

4

today
Viperfish2000
Level 66
:
High Grandmaster Dolphin
VSCO Mod
  The Vibecraft Mod for Minecraft Java Edition 1.14.4 adds blocks, items, cosmetics, pets, and much more to achieve your VSCO girl, or any other, aesthetic. This mod is based on the popular trend on Tik Tok, but it provides features that will make any Minecraft world ~vibe~. This mod will be continuously updated to fit the latest trends with community input. Currently the paintings are a resource pack that must be downloaded separately. Some of the major features are Vans, scrunchies, smoothies and boba tea, dyeable hair styles, Fjällräven Kånken Backpacks, Hydro Flasks, Birkenstocks, a ukulele that plays Riptide chords, fairy lights, more music discs, and home decor! Other features include functional trampolines, tamable hedgehogs, new crops, and even baby Yoda!
  New content in the latest update includes koi fish, butterflies, more flowers, and other decorations.
Tik Tok
Instagram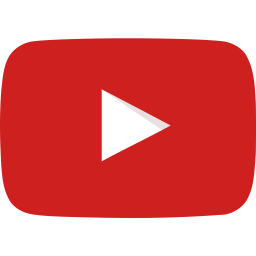 Youtube

Etsy: https://www.etsy.com/shop/StudioCollins

Donate to support my content: Paypal


Team:
Viperfish2000 - Programming, Website Design, Models, Textures
Anglerfish555 - Models, Textures, Animations, Bedrock Version
Special Thanks to:
ID Tech, Harry Talks

This mod is Copyright and is the intellectual property of the author (The VSCO Mod Team). This mod may not be altered, edited, mirrored or redistributed without permission of the founder (Viperfish2000). We did not make VSCO.


| | |
| --- | --- |
| Credit | Anglerfish555 |
| Progress | 100% complete |
| Game Version | Minecraft 1.14 |
| Tags | |
1 Update Logs
Beta 0.2.0 Spring Flowers Update : by Viperfish2000 06/10/2020 6:14:53 pmJun 10th, 2020
-Added marigold

-Added plack-eyed susan

-Added desert poppy

-Added sunflower

-Added calendula

-Added petunia

-Added pale rose bush

-Added buttercup

-Added calluna

-Added hyacinth

-Added white bricks

-Added pink plaid

-Added blue plaid

-Added ivy

-Added wall plant

-Added hanging plant

-Added vines

-Added koi mob

-Added butterflies

-Added desert poppy biome

-Added prairie biome

-Fixed recipes not working
tools/tracking
4466428
7
vsco-mod