1498928
Published on
12/29/2013
- 12/29/13 12:50 pm , last updated: 06/23/16 7:35:05 pm
Hello,
Welcome to my one-man city metropolis called Schagerbrug !
Named it after the village I grew up in in real life :-)
This project is an attempt to make an actual "realistic" city in Minecraft terms!
It will be a metropolis of several cities with Schagerbrug as main city.
The metropolitan area will be full of green/nature, parks, unique architecture, technology and a well organized infrastructure, situated in the 2030's.
Most of my infrastructure ideas come from the major dutch cities Amsterdam, Rotterdam and The Heage, together with my personal taste. Once the city is finished (if this would ever happen ?) it will have an estimated population of 1,5 million people.
The first district is completed for ~80% if not including its business area.
Currently working on:
- A central park
Click to reveal Park 25-10-2015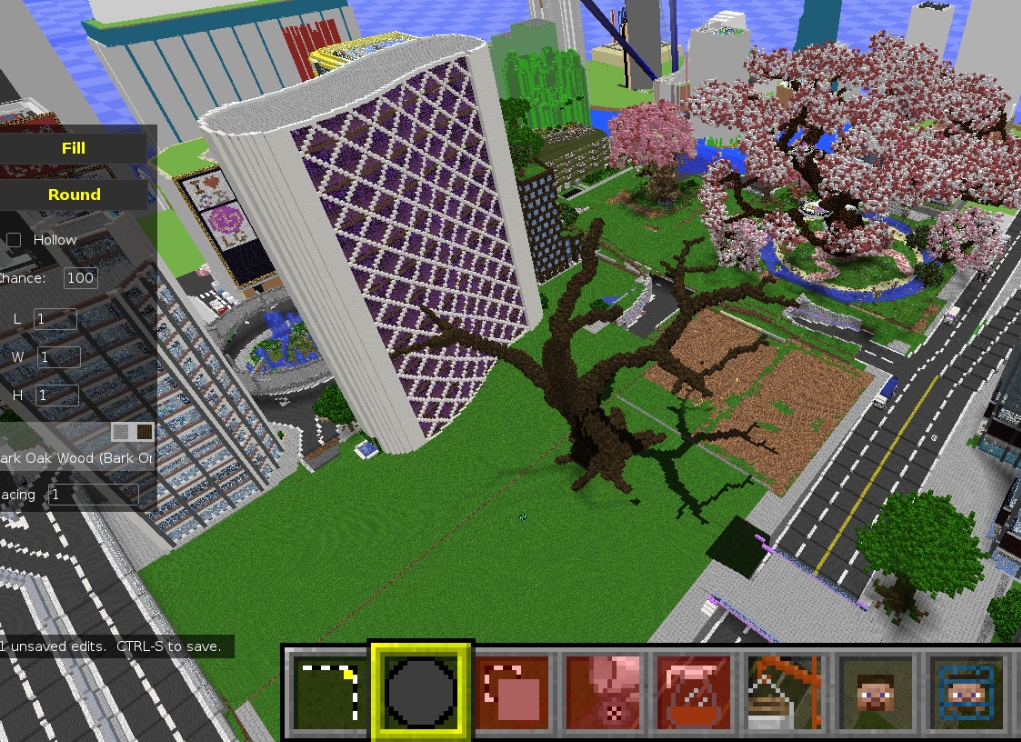 Click to reveal Park 22-11-2015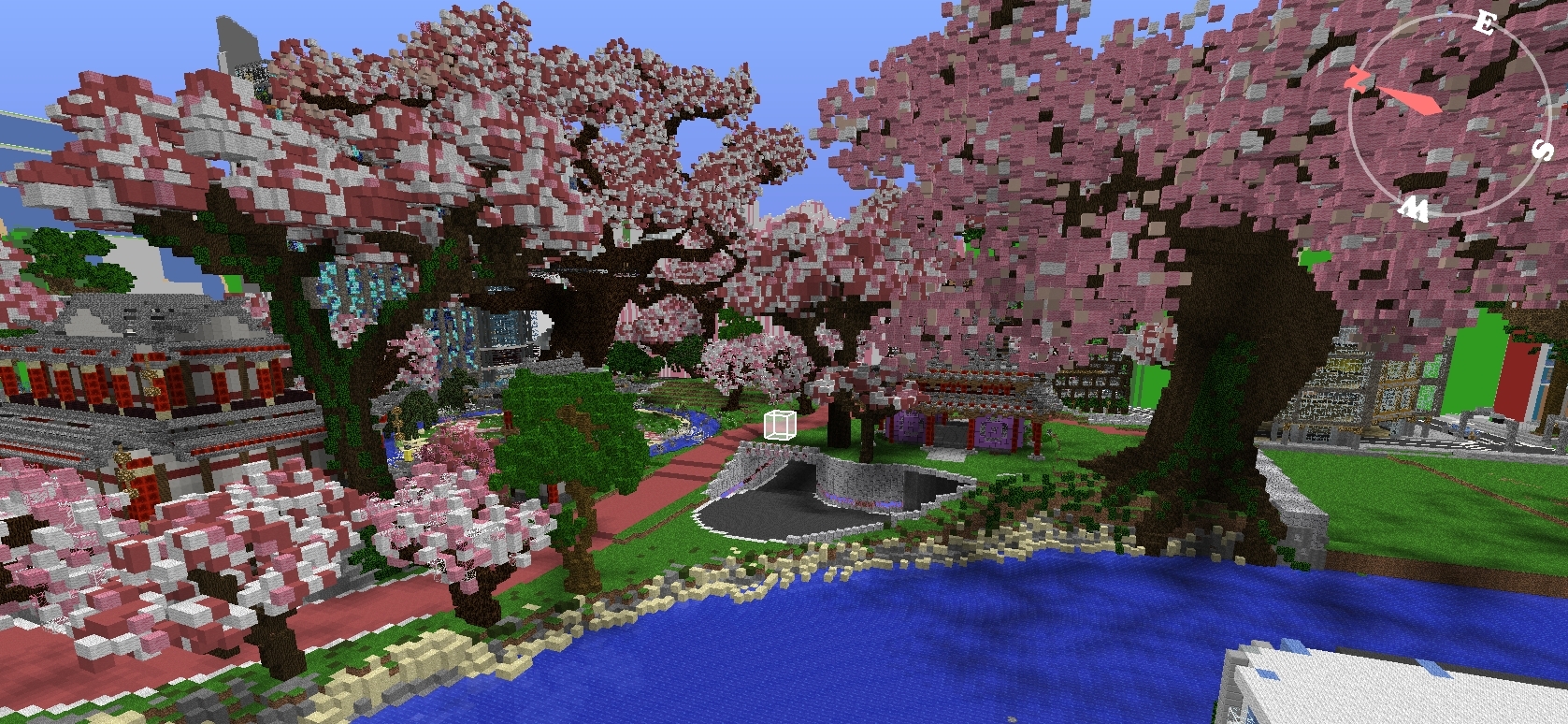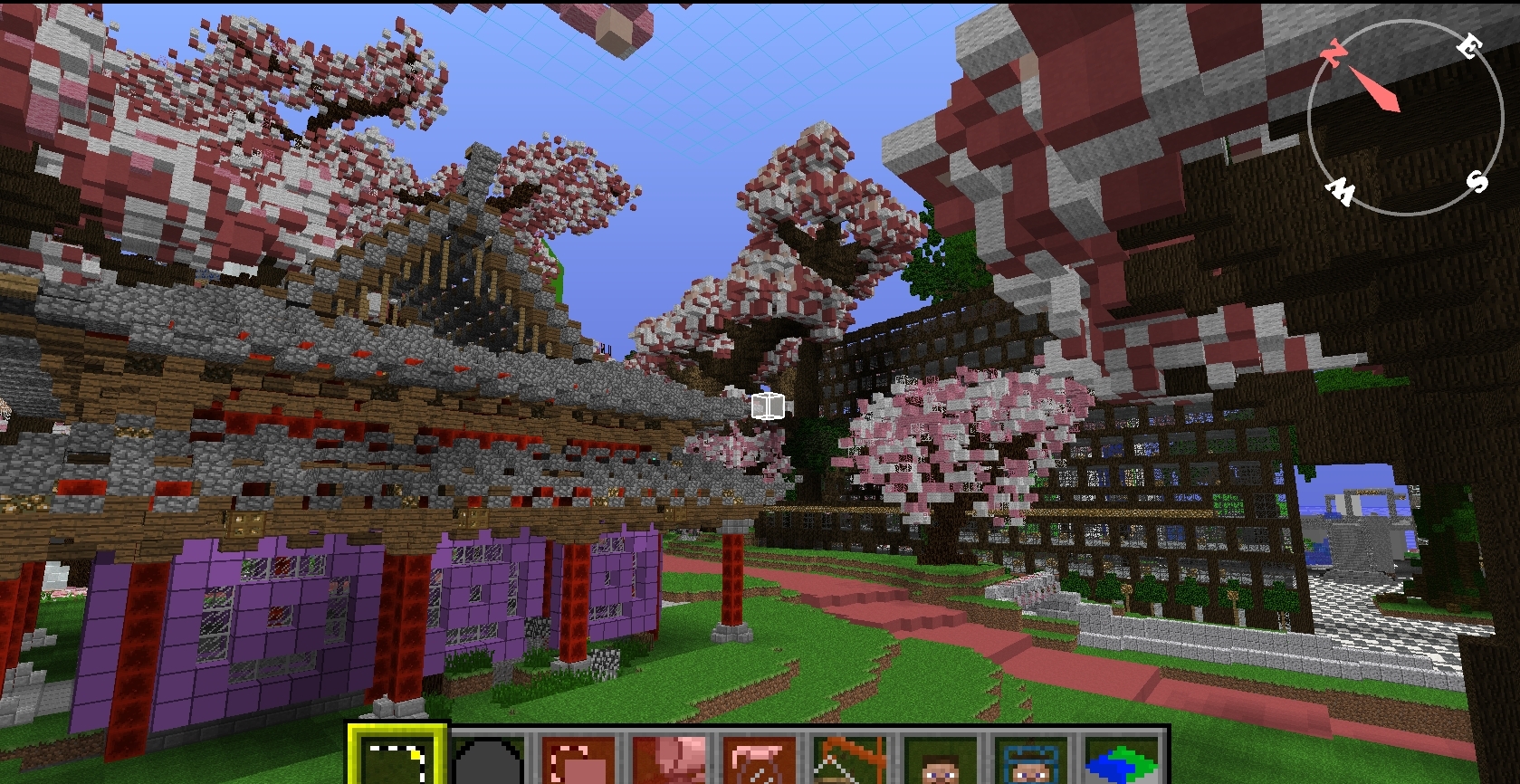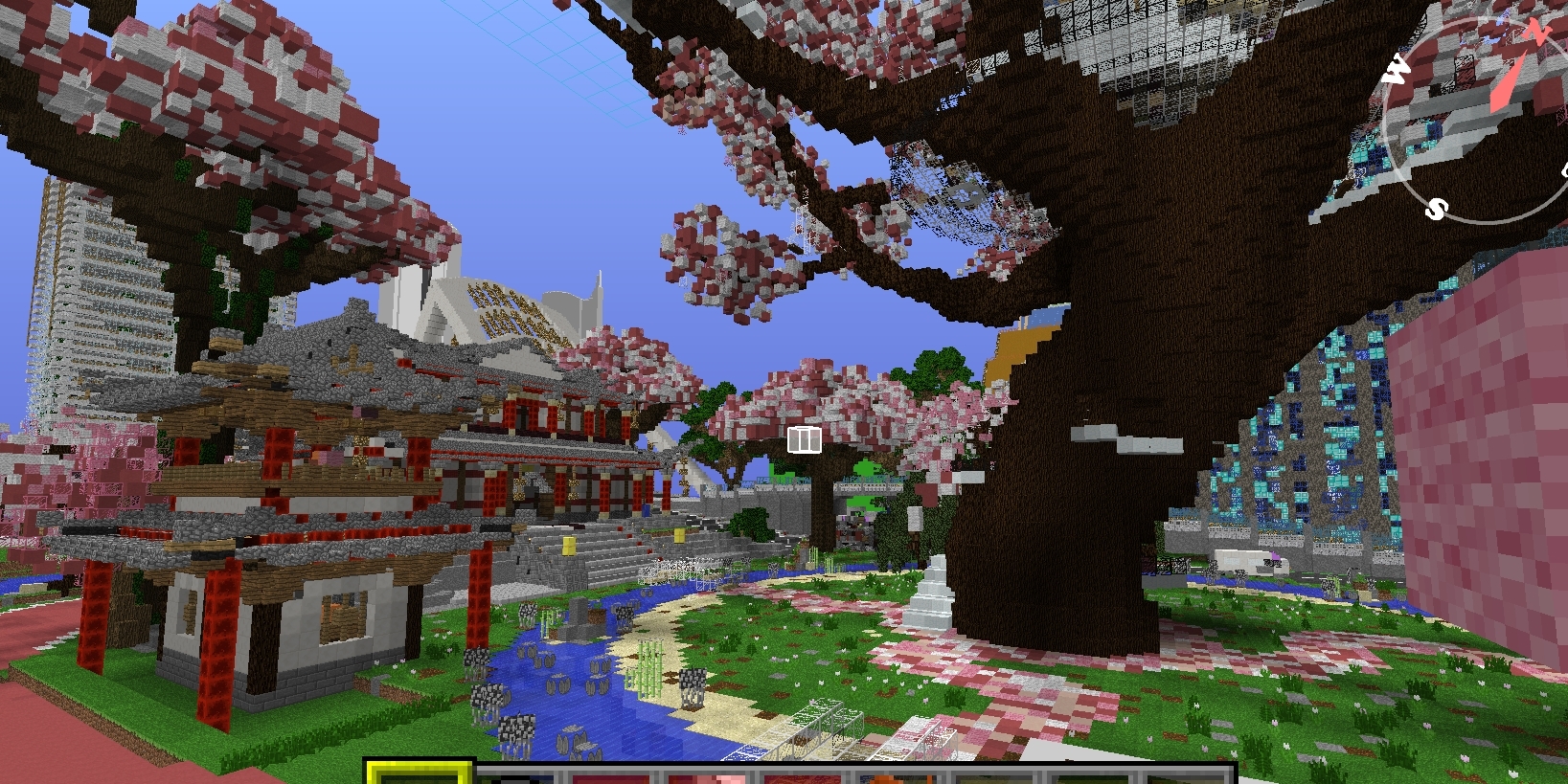 - Central tram and metro station
Click for exterior results 30-11-2015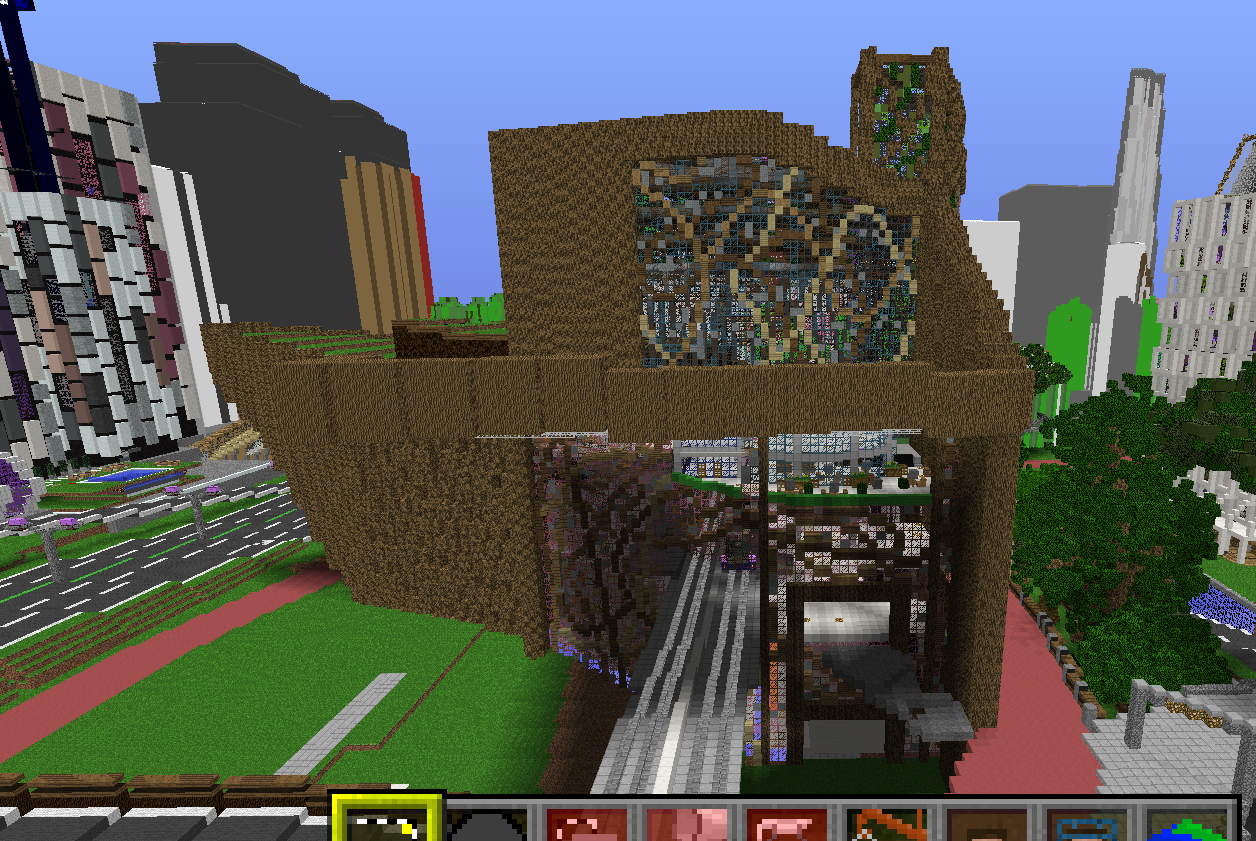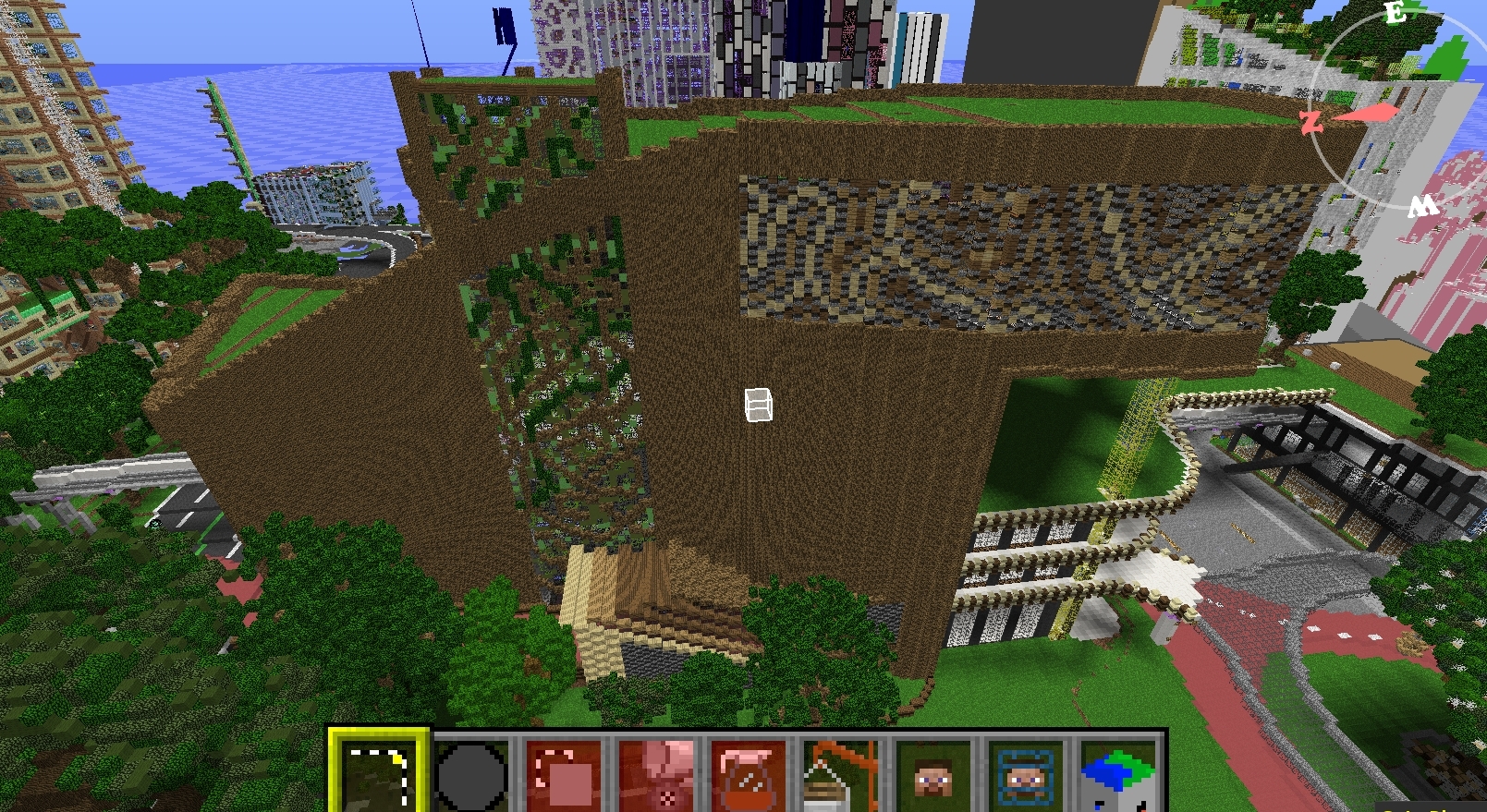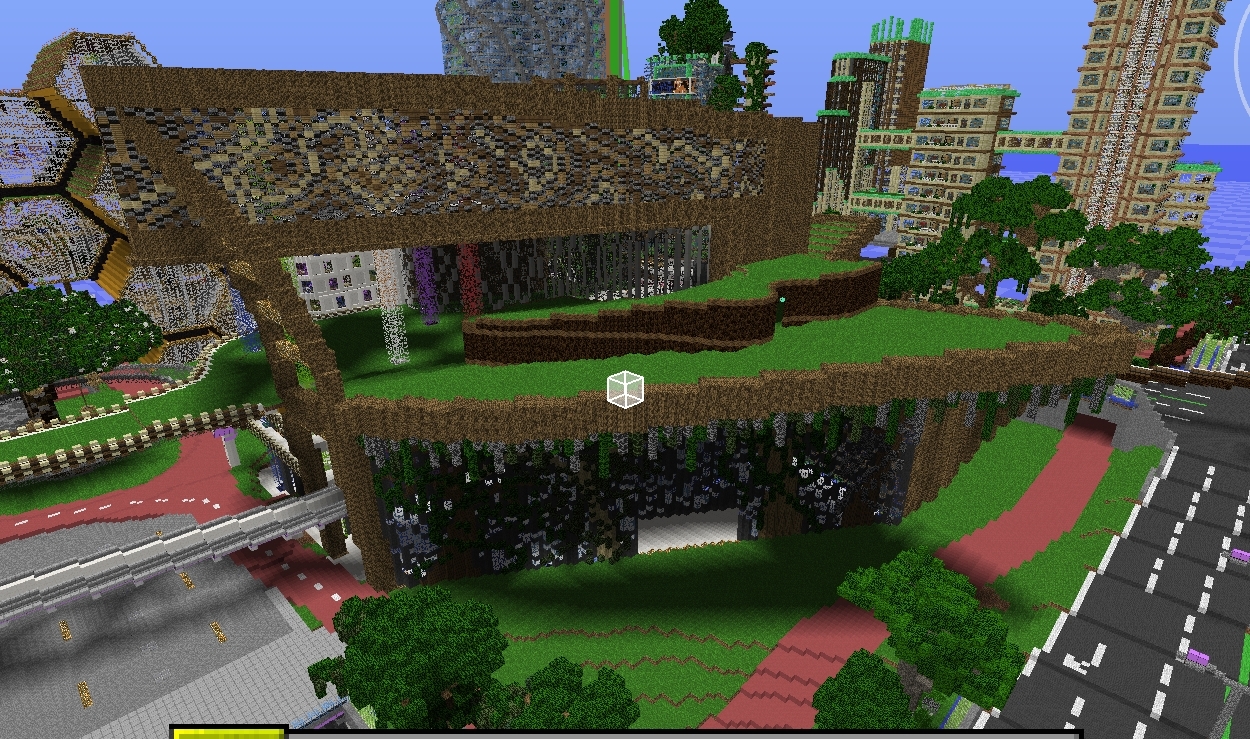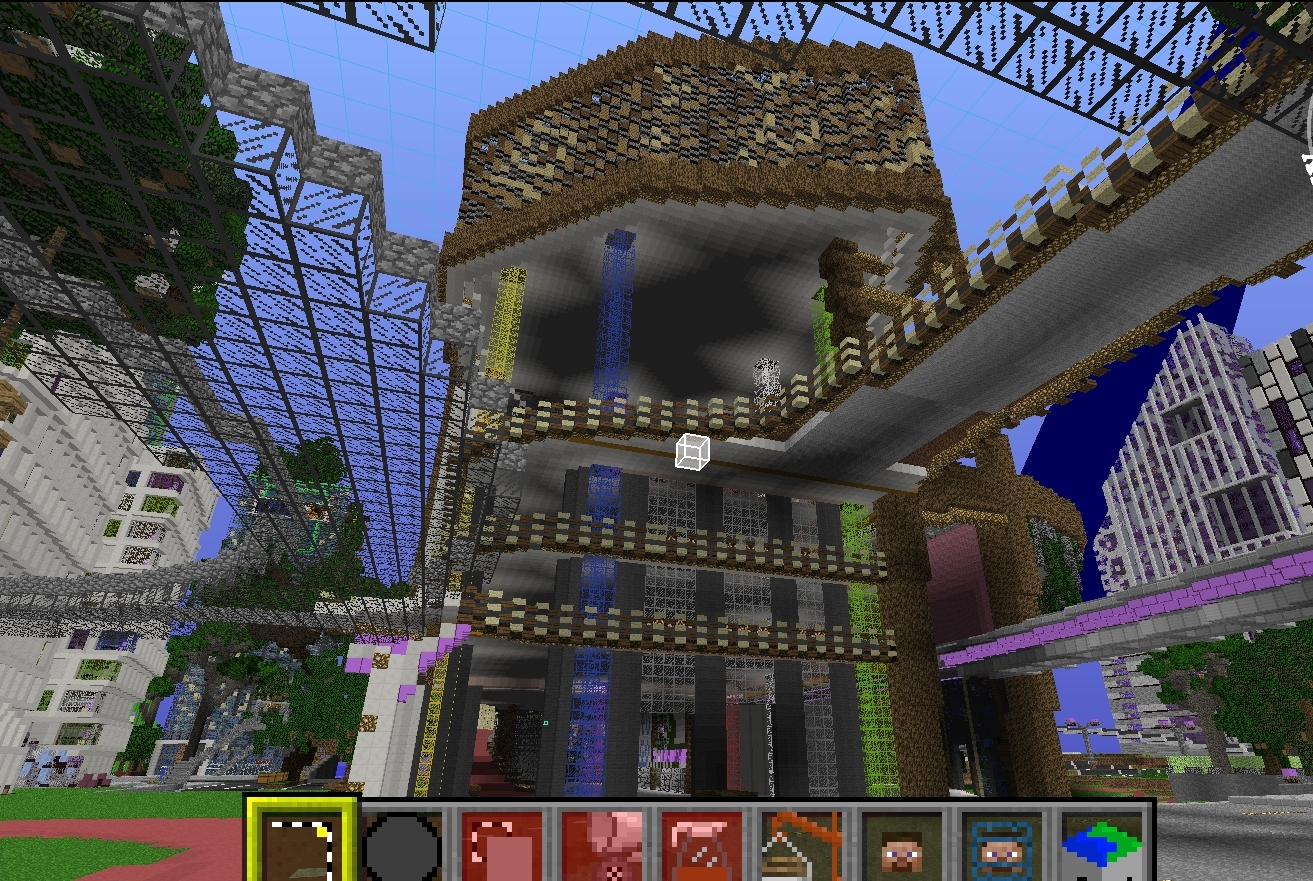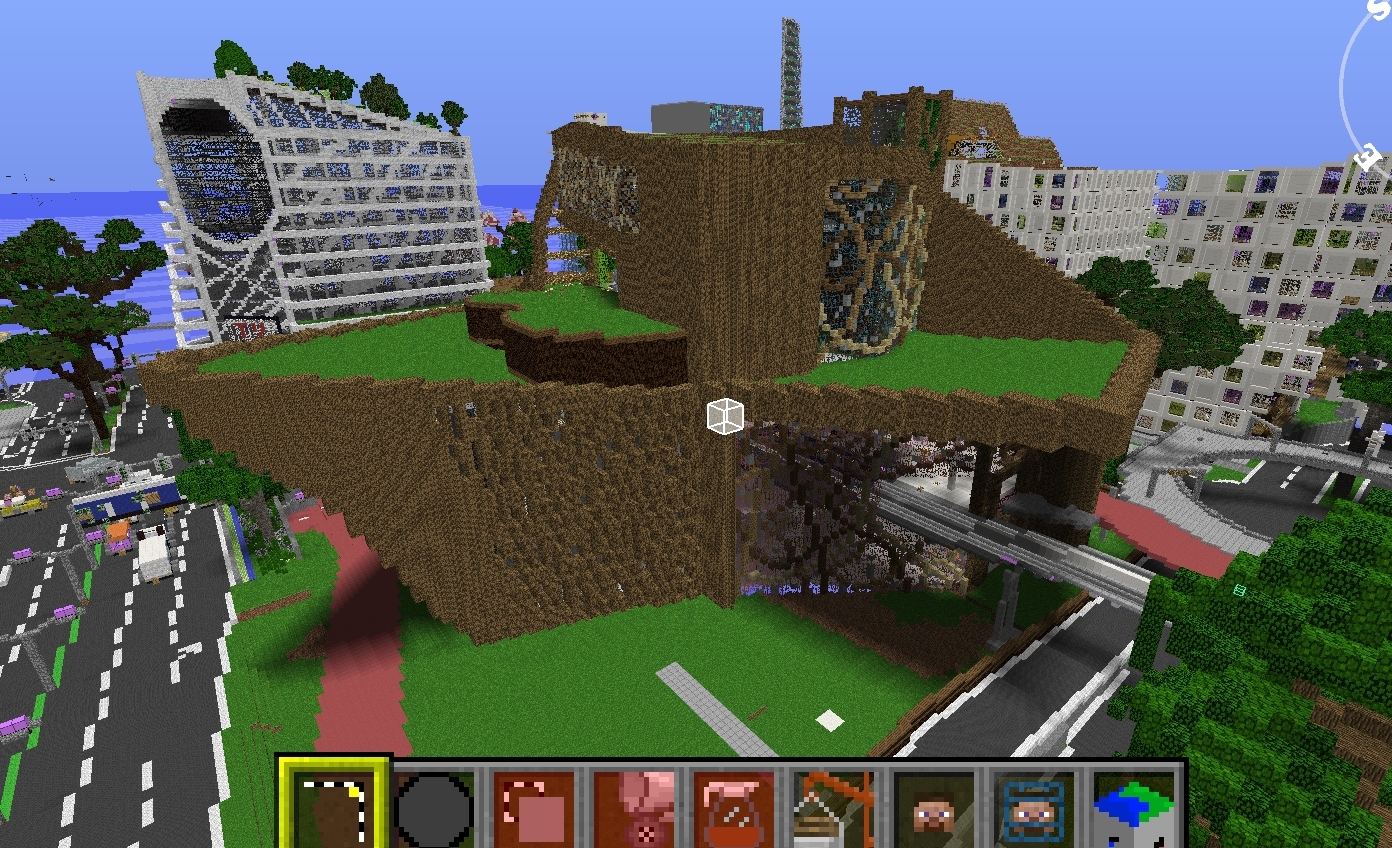 Now the interior......
Click for the interior 30-11-2015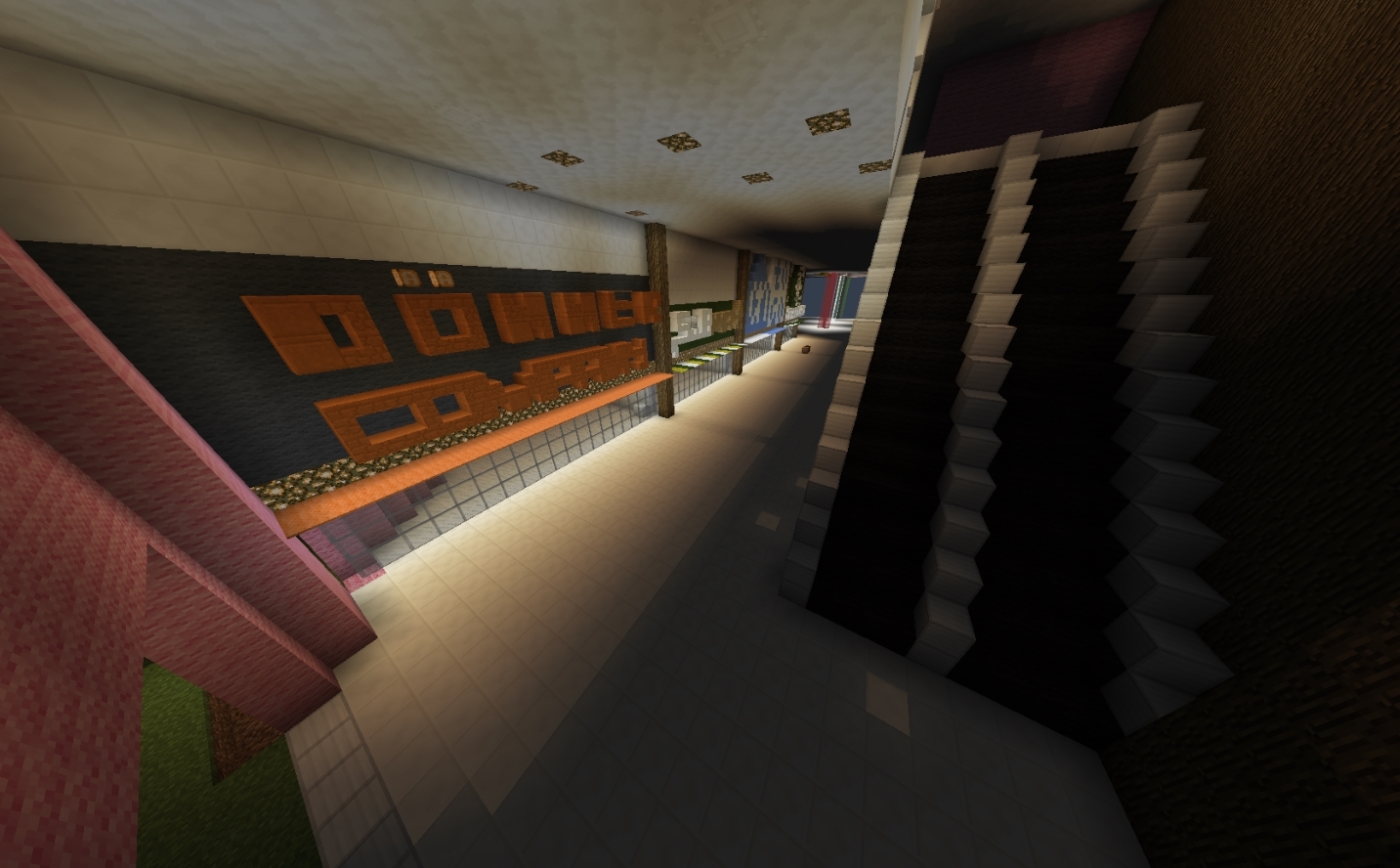 - Business area
Click to reveal buisiness area 24-11-2015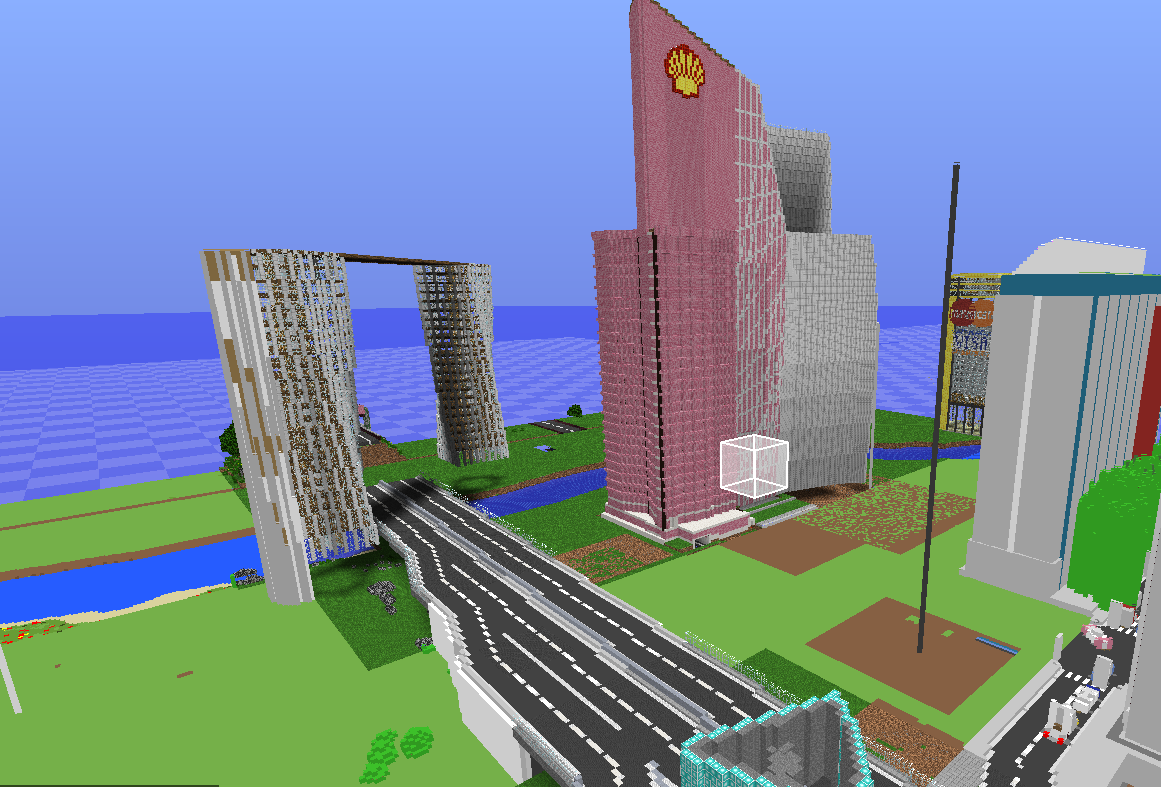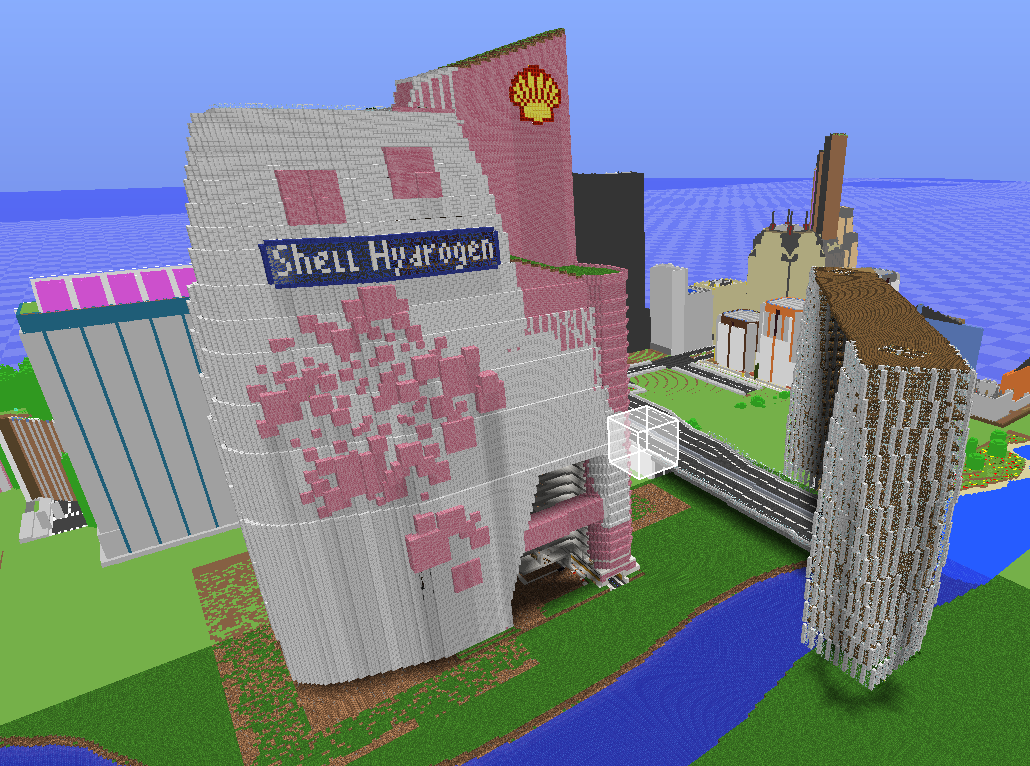 Click to reveal buisiness area 12-1-2016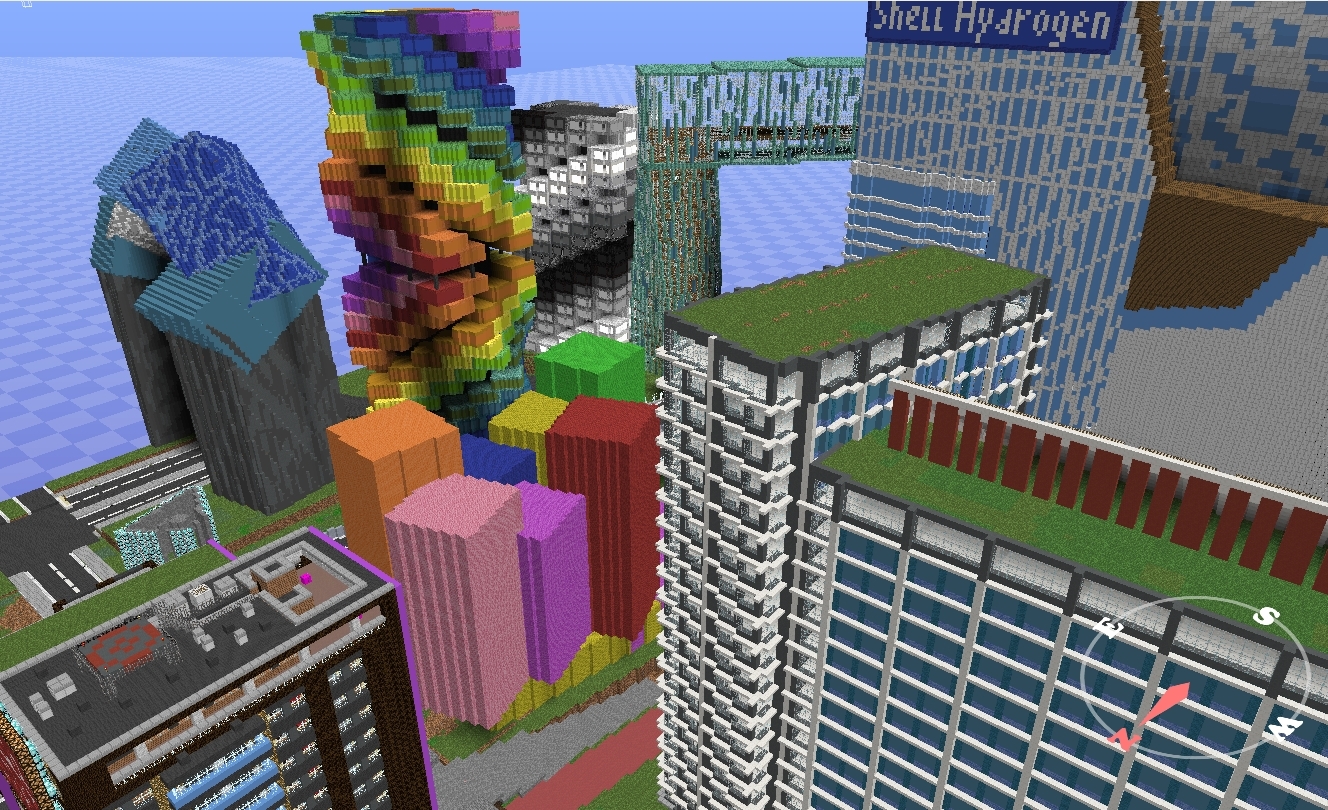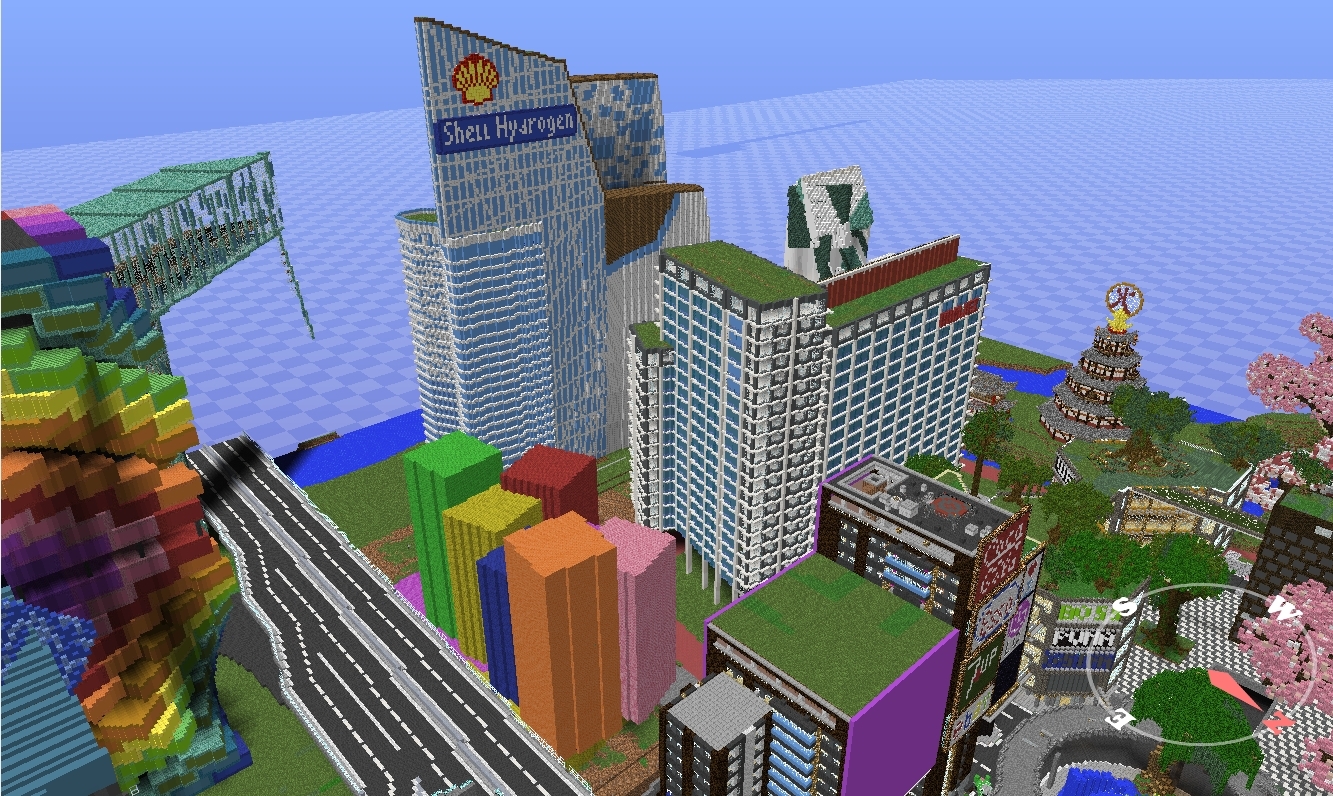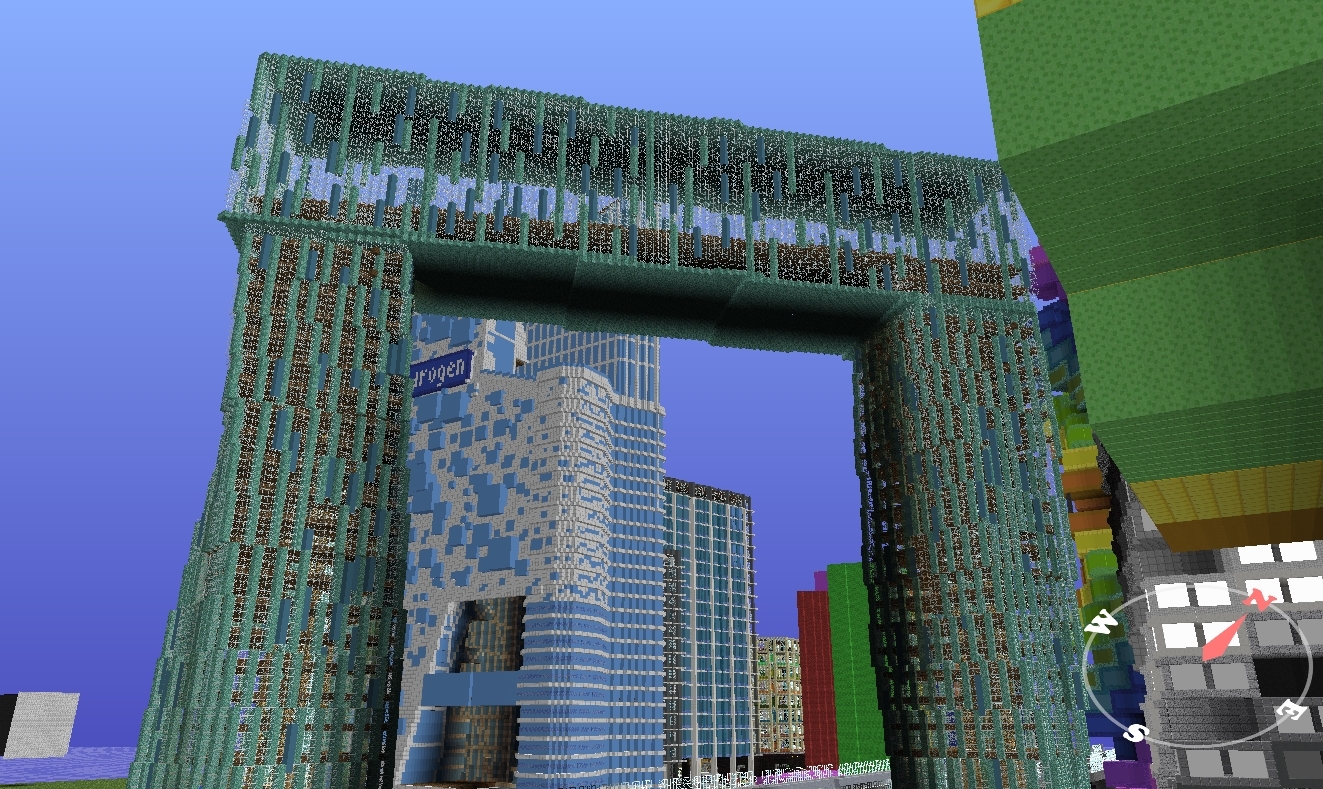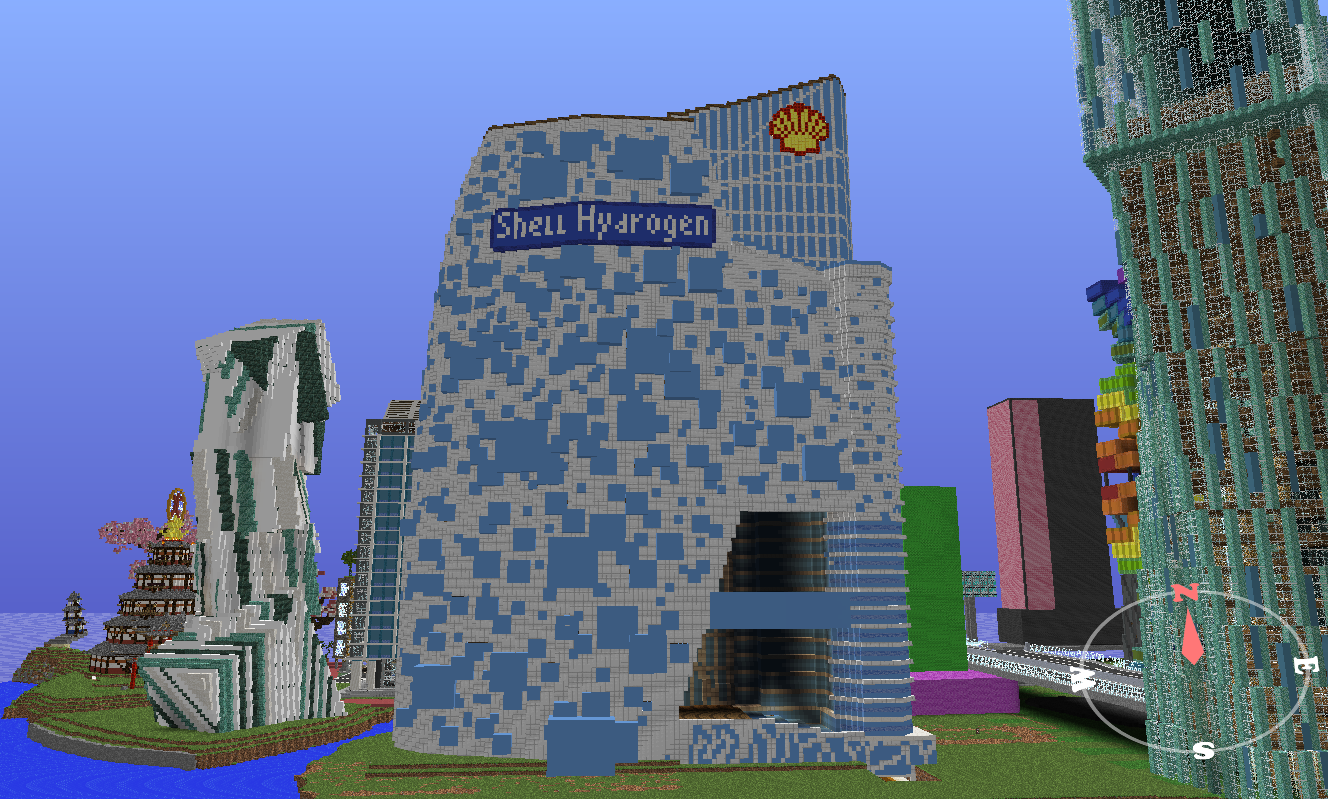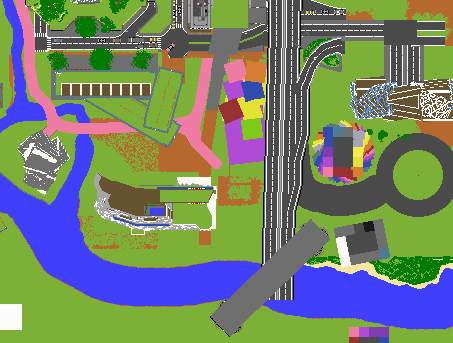 - Nightlife area Expected date of completion: 2016
As of 30-05-2016 I started a second district which will be the top of modern/futuristic architecture in the 2030's
Metatron
, the second district, has its own page now!
Here is a concept, work in progress as of 30-05-2016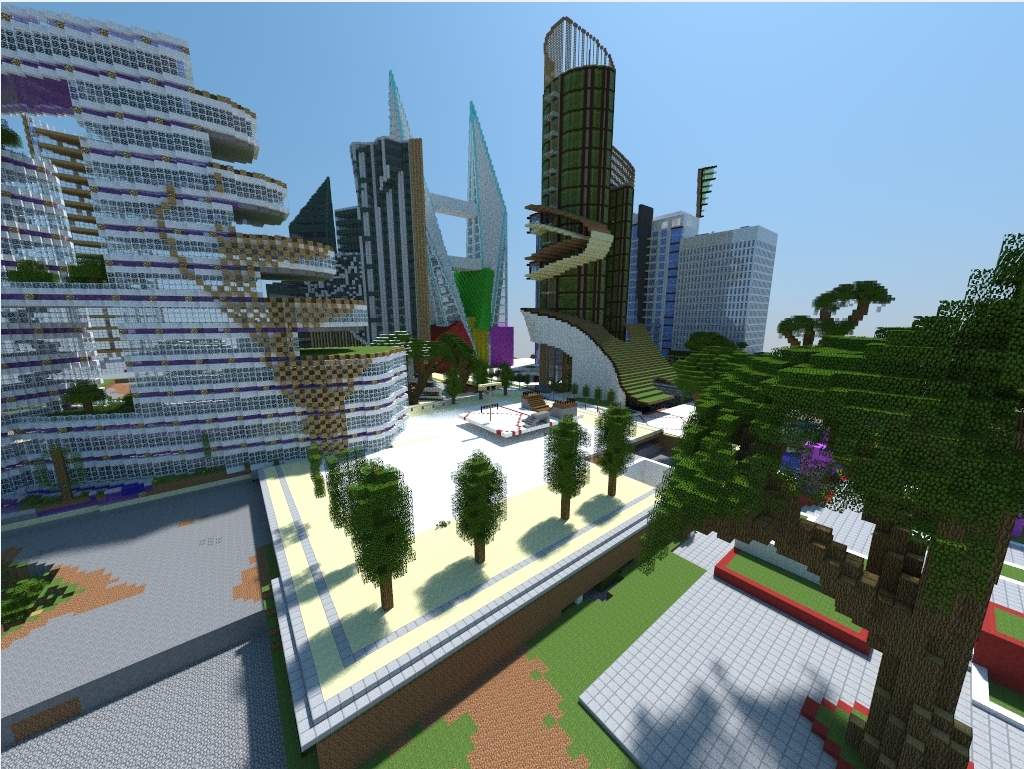 31-05-2016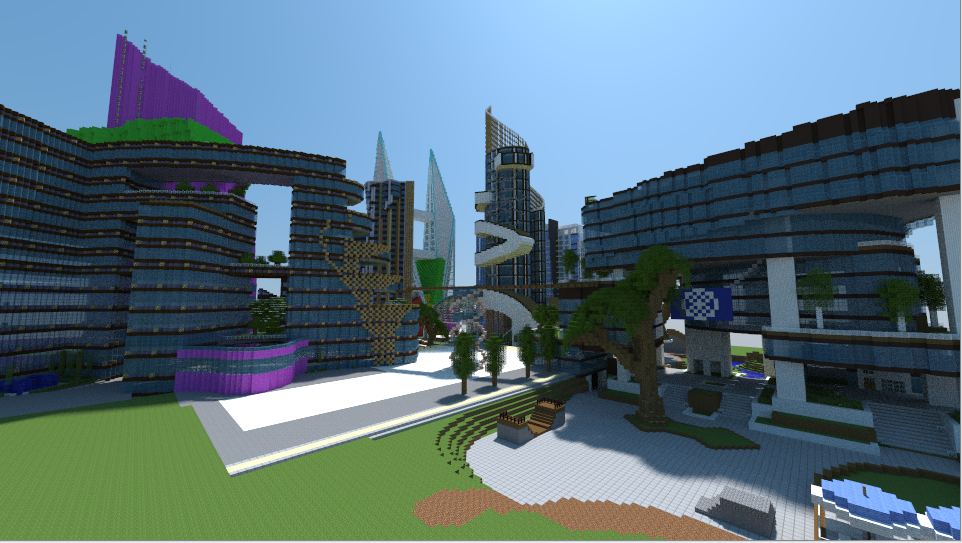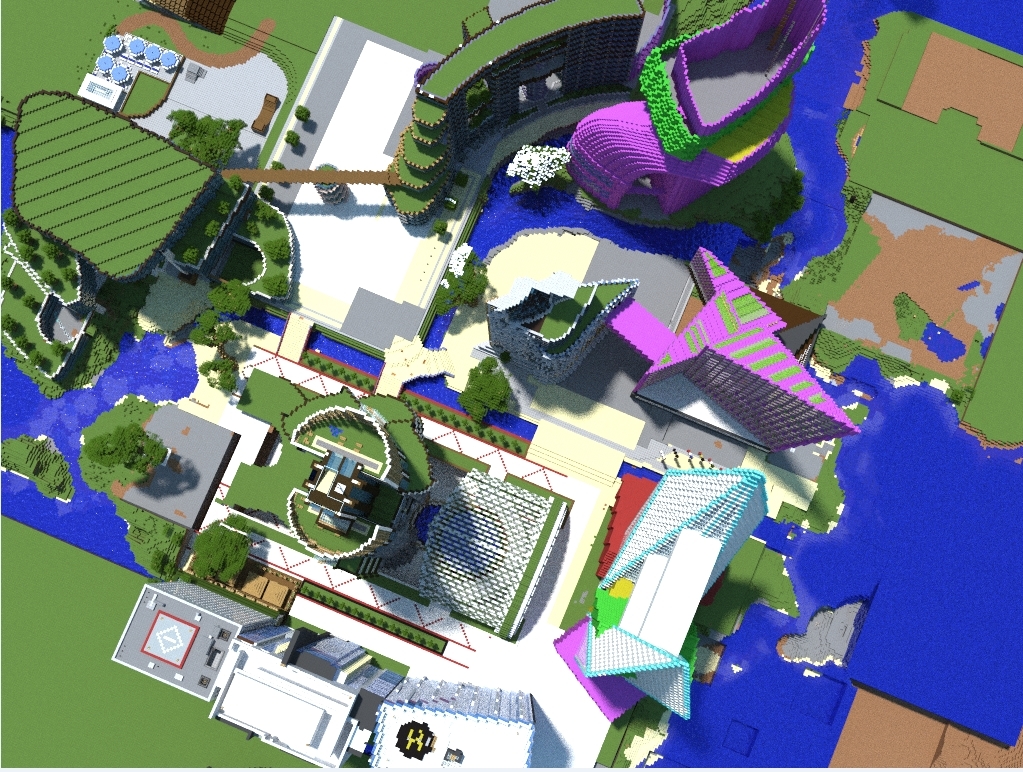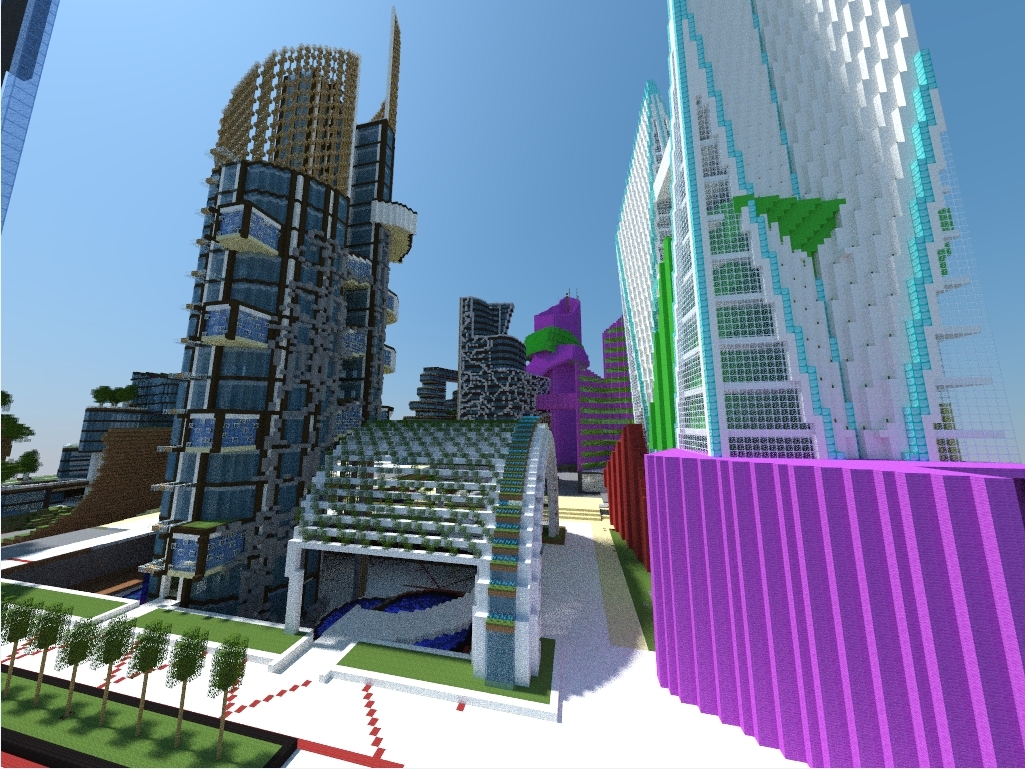 01-06-2016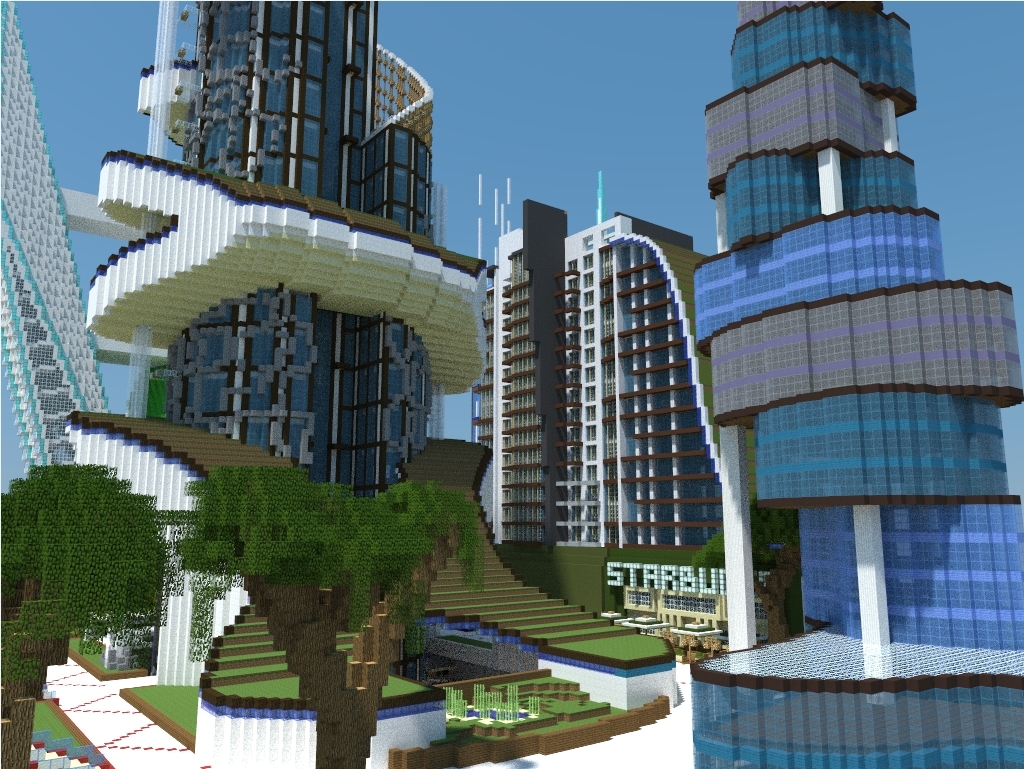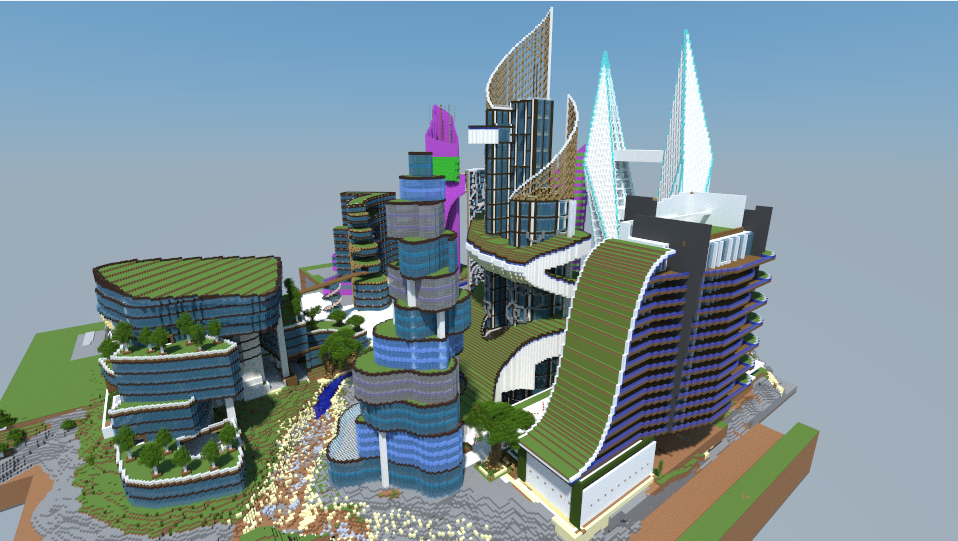 Please take a look in the update logs for tons of pictures :)
If you like the city, please give it a
Diamond

♦

,

Favorite

♥
and
Subscribe
+
1
to support me:)

Update #16 Connection of Schagerbrug and Metatron Part 1 : 06/23/2016 7:35:05 pm6/23/16
The two cities Schagerbrug and Metatron are going to merge!
The island separating the two cities is the new target for major construction.
It will connect the highway and cycling systems of the two cities.
See pictures for the construction and revamp of the river and canals at the moment.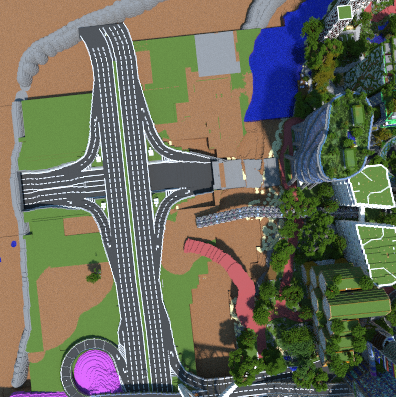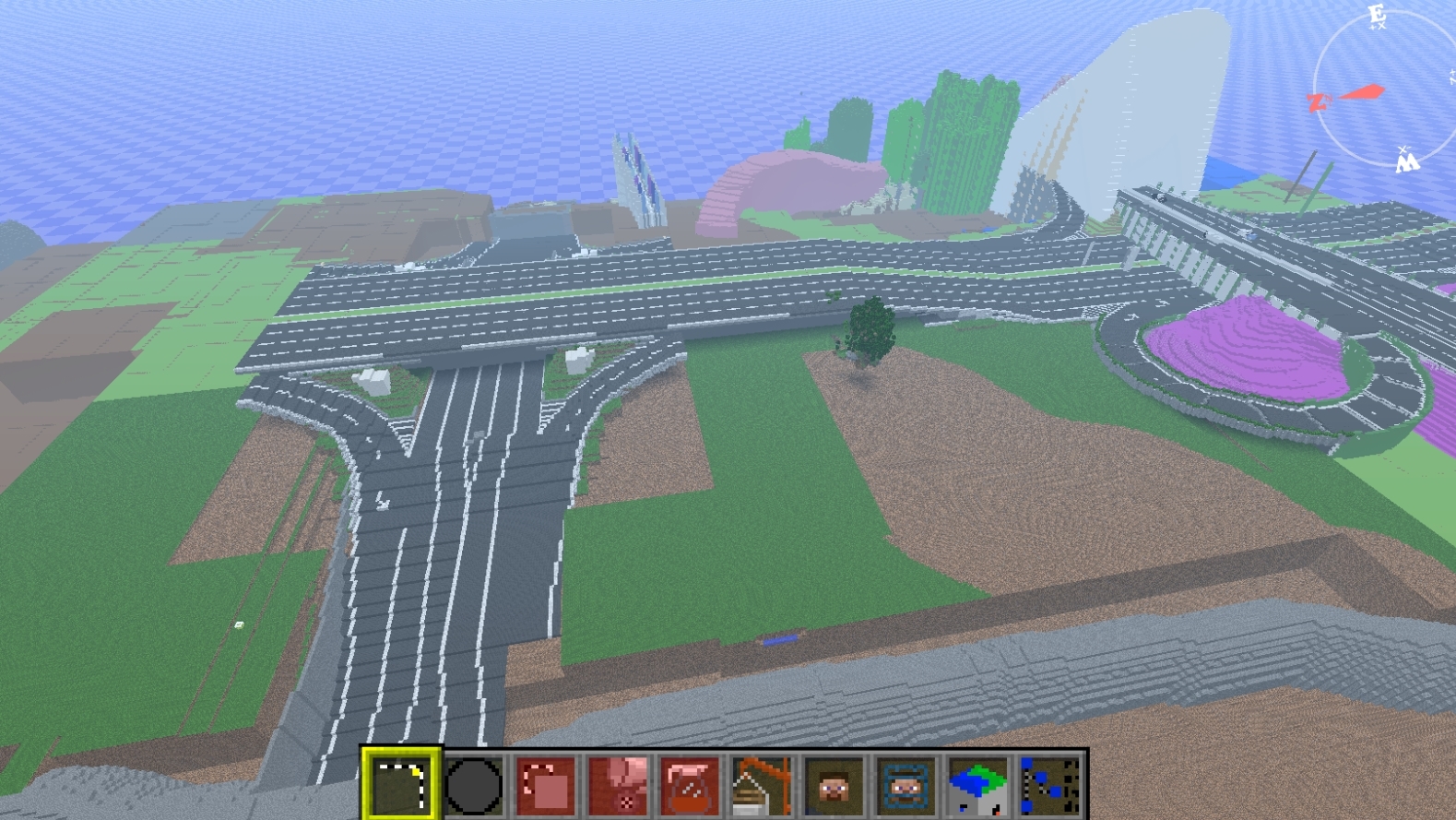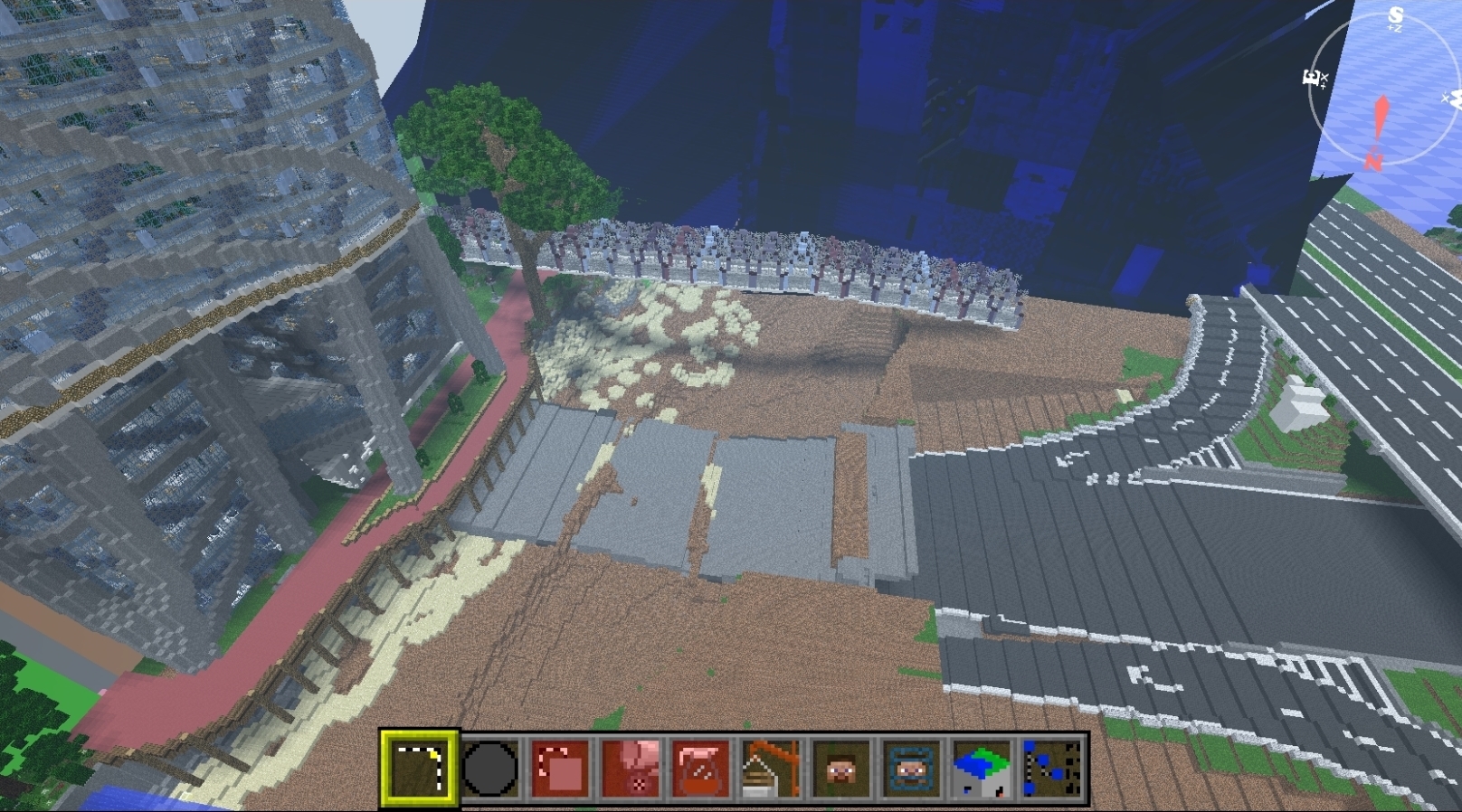 The water district of Metatron has made major improvements: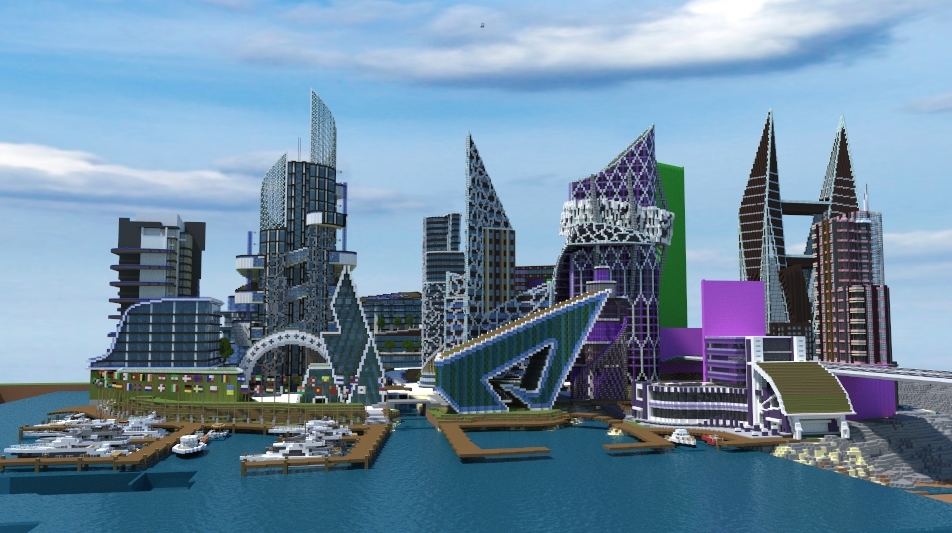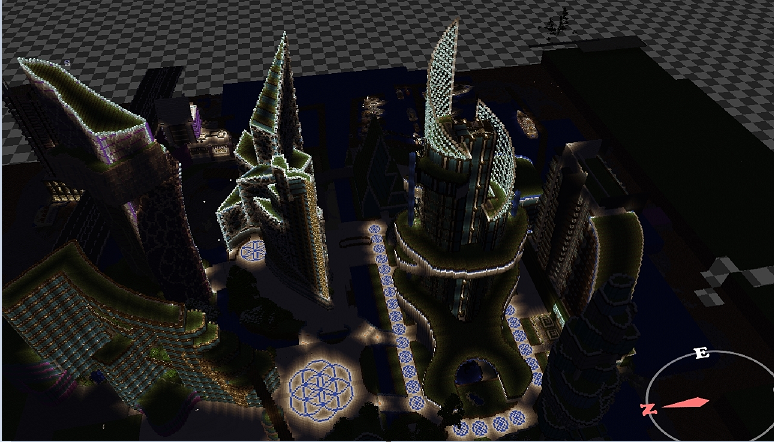 The current state of the map: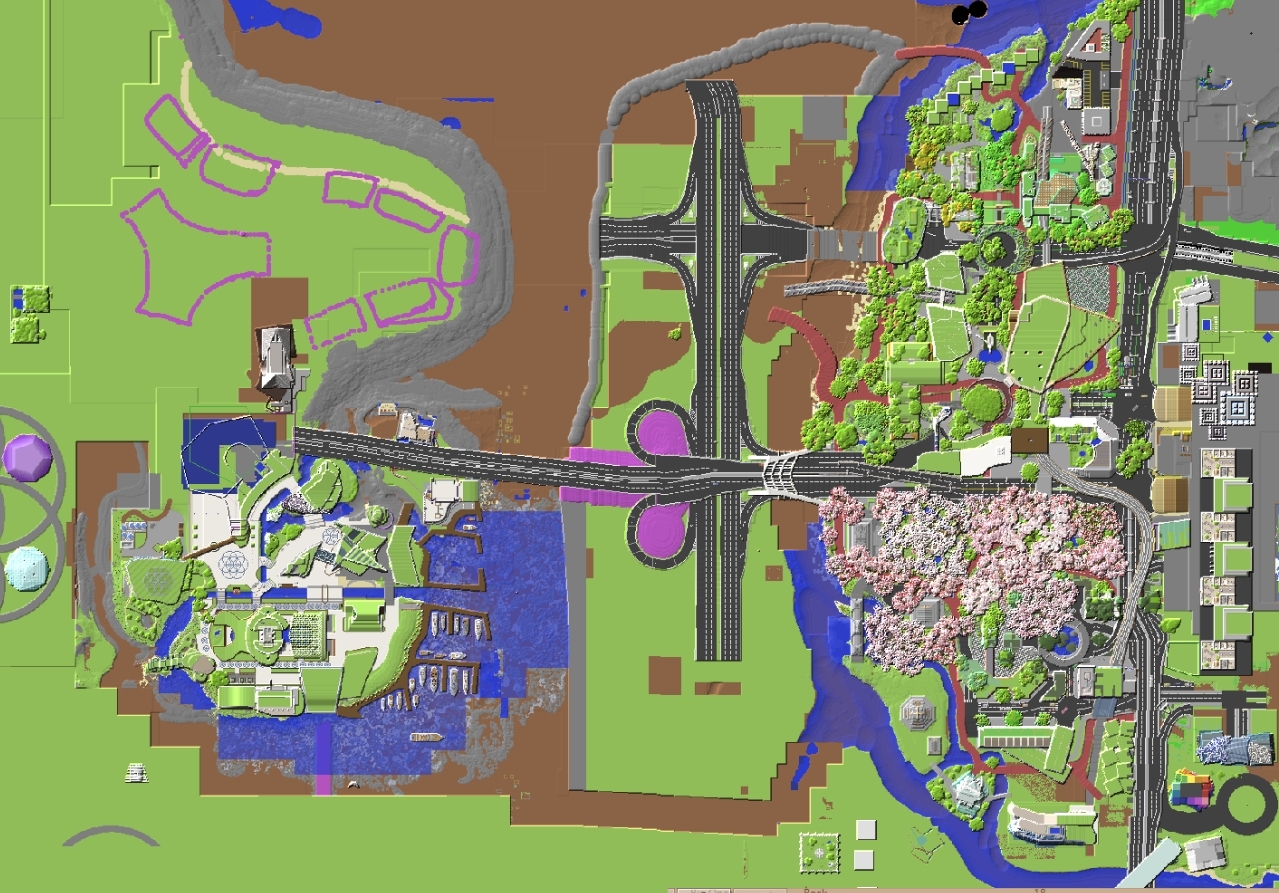 Update #15 New render + progress on Metatron city district : 06/01/2016 9:11:42 am6/01/16
The photo of the main city district is updated:
The second district is now named Metatron city.
It has has made a lot of progress as the maritime faculty of the university is done now as well as some other buildings.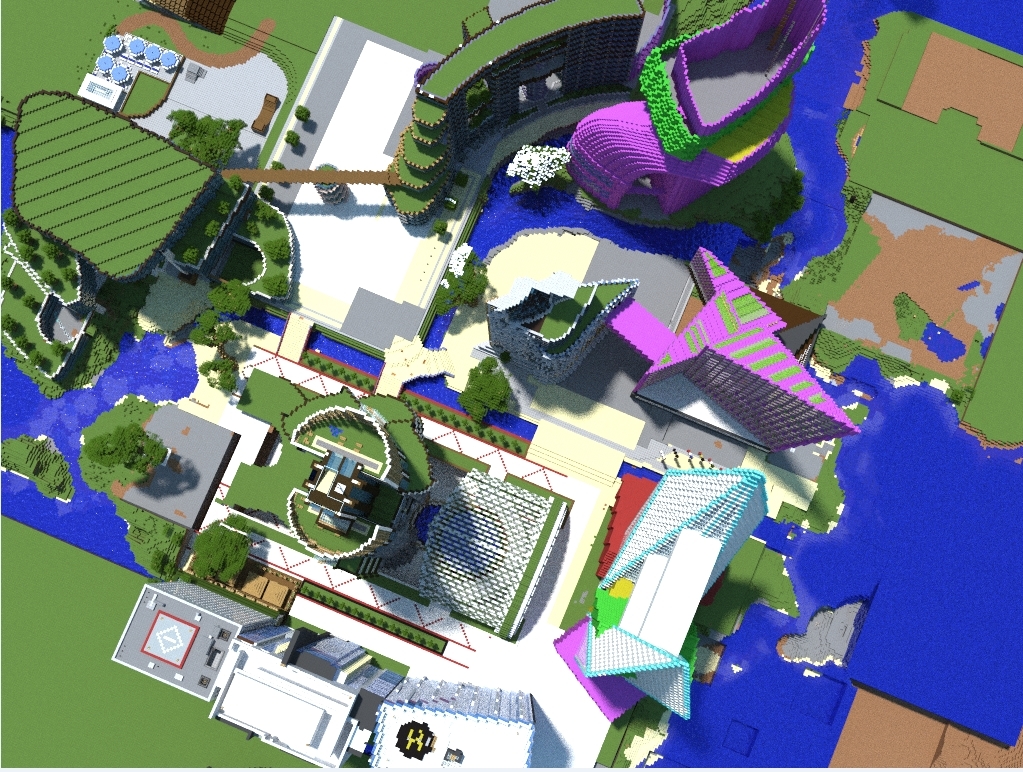 The company/office buildings are also taking shape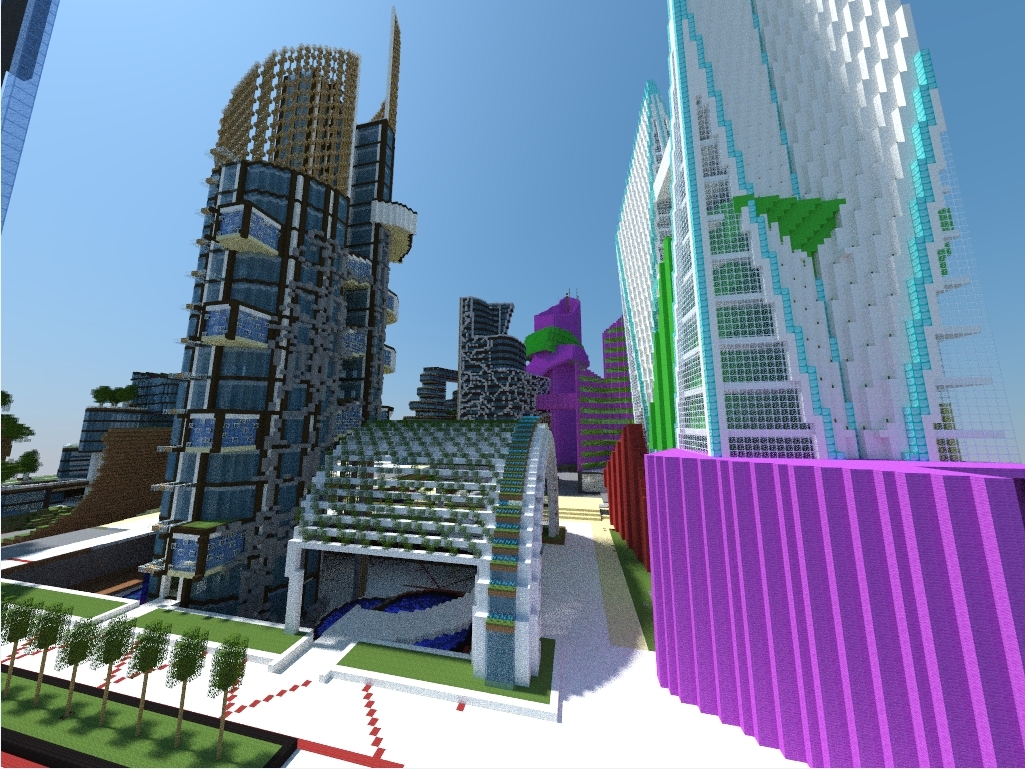 Update #14 Start of a second district/city : 05/29/2016 4:48:53 pm5/29/16
Hello!
It is time for an update after 4 months!
I finally had some inspiration to play Minecraft again and put the creativity in a new district as I became a bit bored of my old city..
This district will be the top of modern/futuristic architecture of the 2030's :)
Here a concept, work in progress preview :)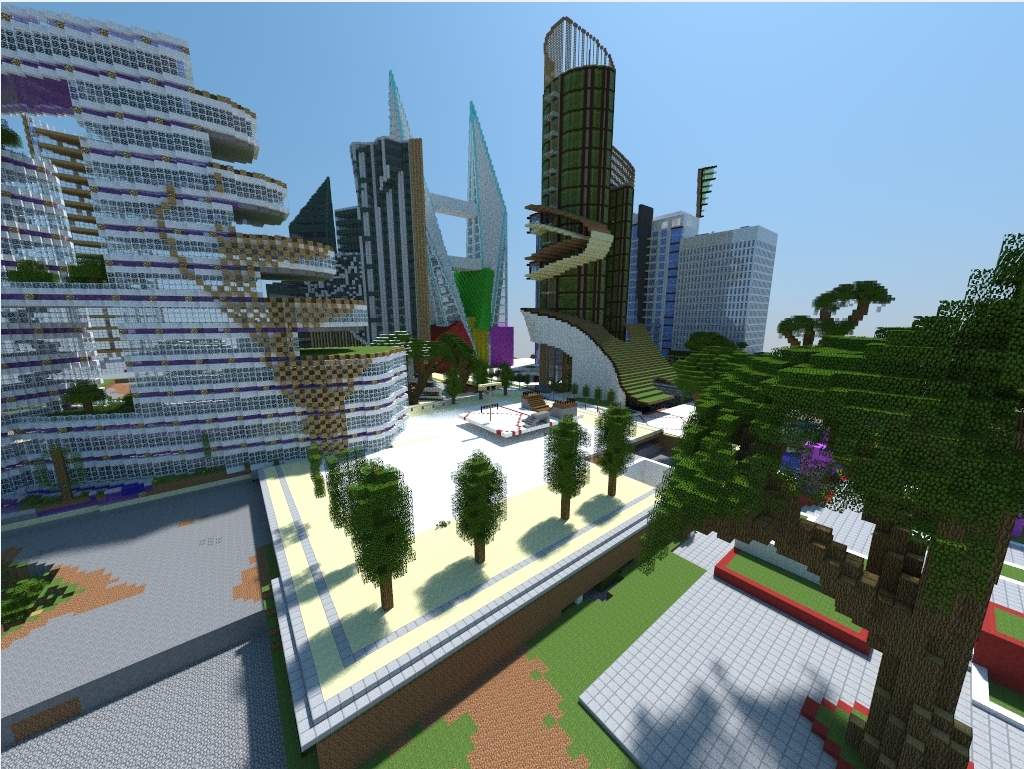 Update #13 Business area update : 01/12/2016 8:30:39 pm1/12/16
A major update is done to the business area.
The basis of the main infrastructure is done, roads, a tram/metro line and bicycle lanes.
New skyscrapers have arrised such as the 
Shell Hydrogen HQ
, 
Bidged office building
 and the 
Office building #6, Rainbow spiral
Here a overview of the business as of 12-1-2016: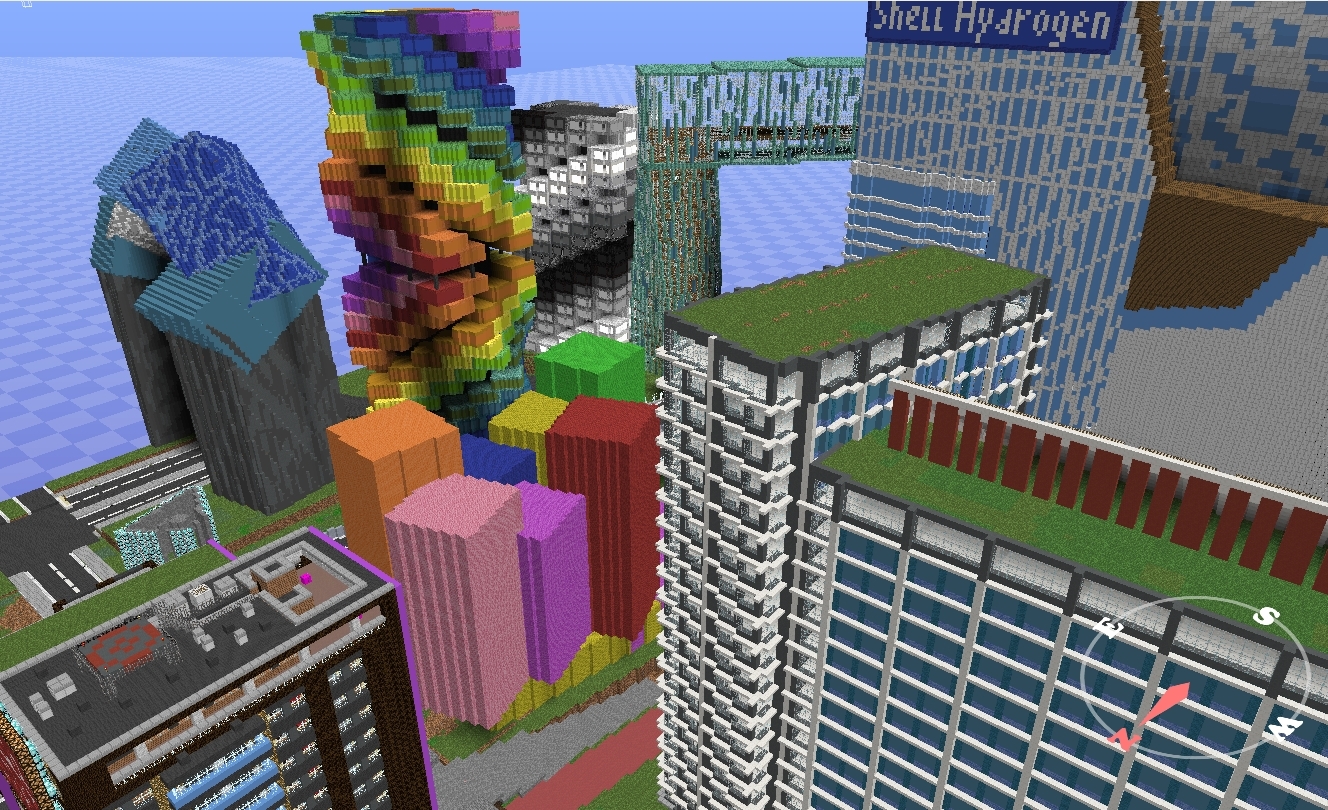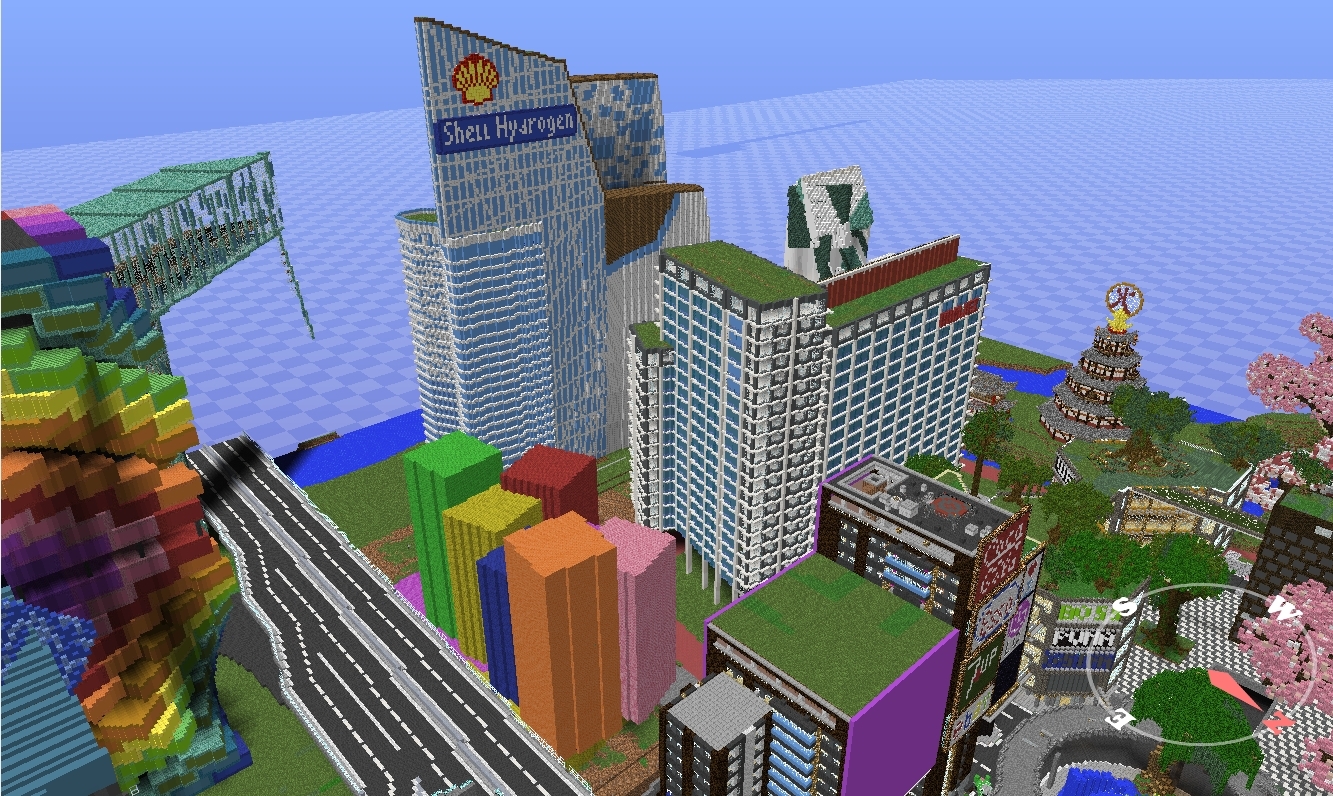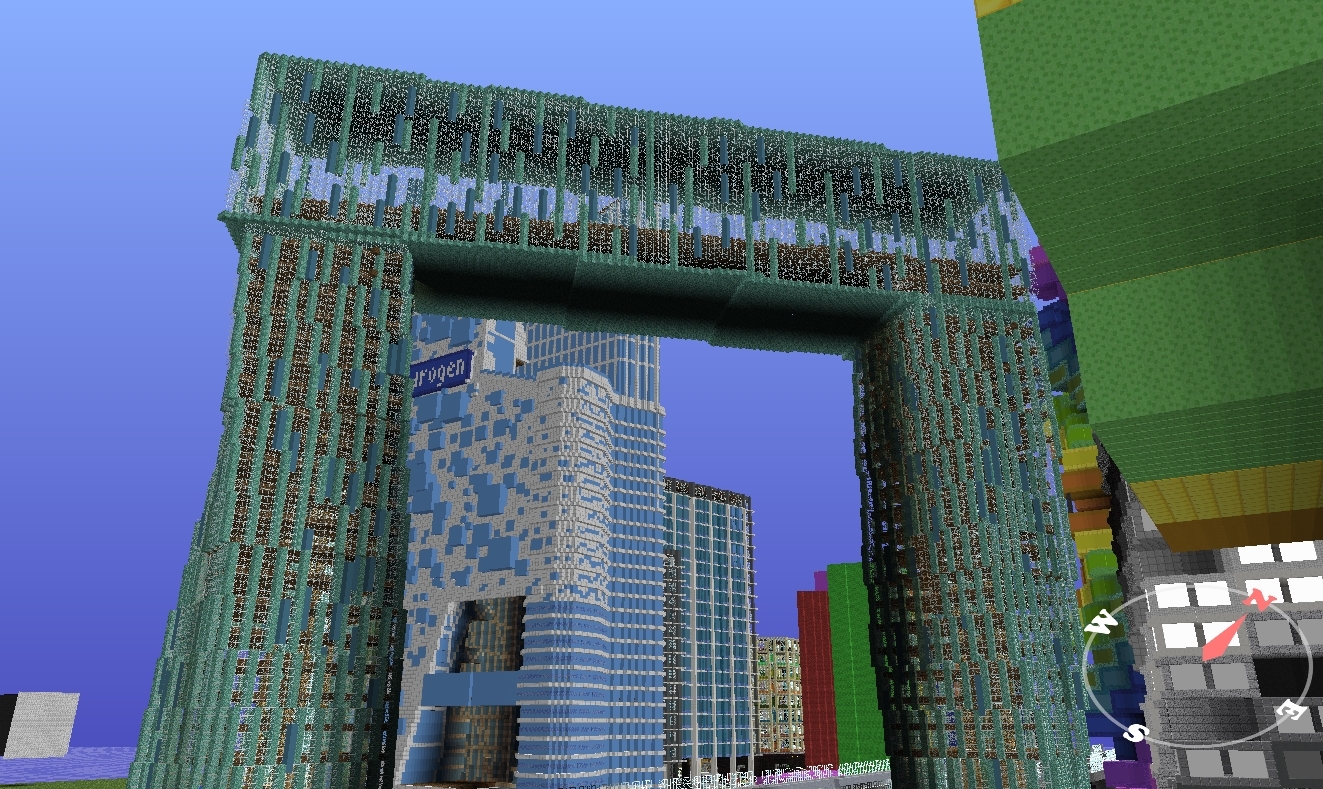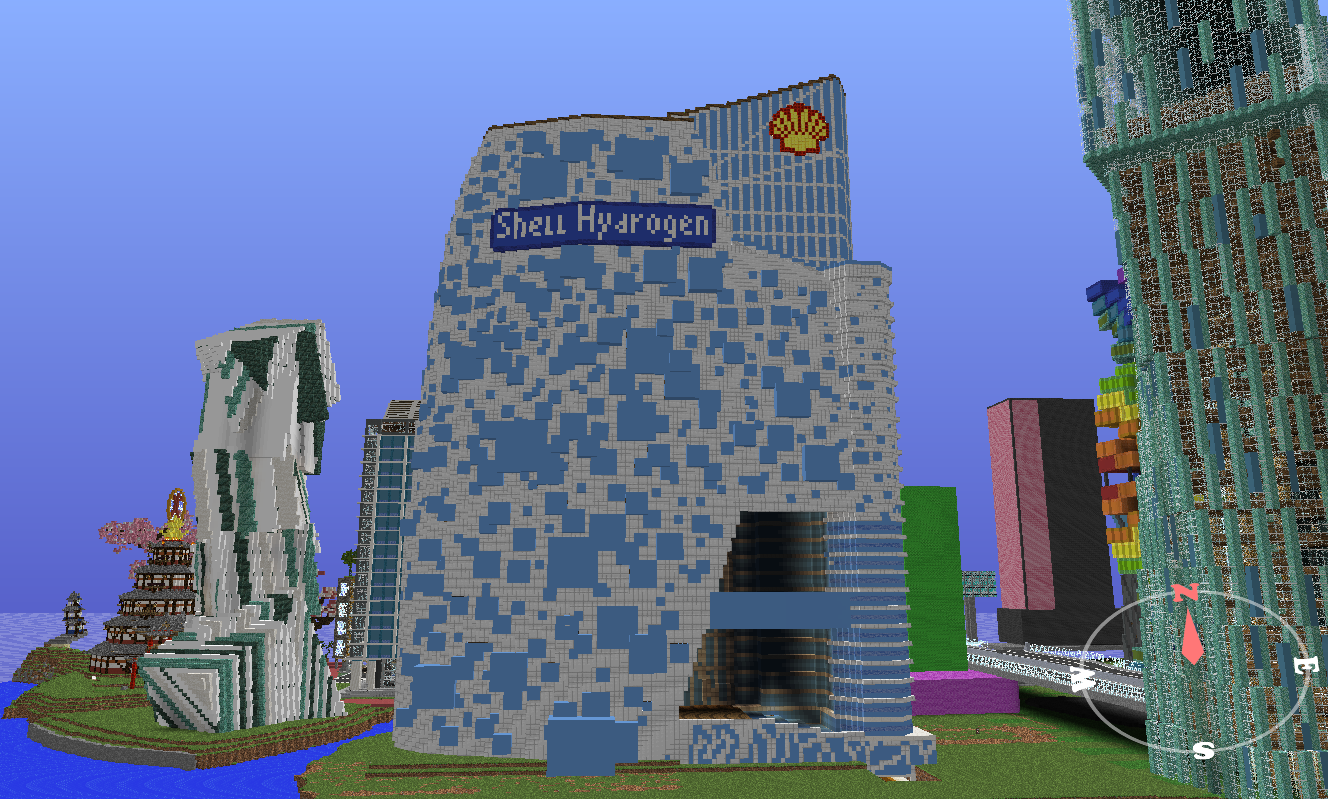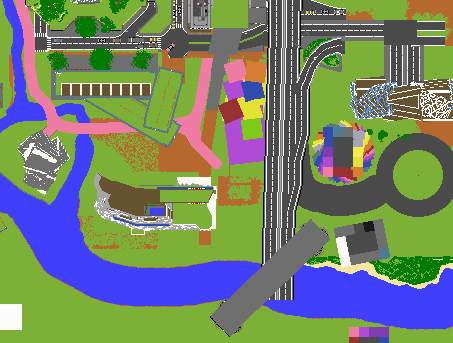 Update #12 Two new builds and improvements to infrastructure : 12/13/2015 9:58:10 pm12/13/15
Two new builds; A rainbow spiral office complex
And a water temple bridge as part of the central park
Also some improvements on street level, like this footbridge
Update #11 Emerald quarter, Geometric office building and path network : 12/05/2015 7:29:17 pm12/05/15
- I have finished the emerals quarter (
click here for PMC page
)
- Extended both the cycling and walking path networks
- Made a new architectural land mark, the geometric office building (
(click here for PMC page)
Update #10 Exterior central station done, Working on tram network : 11/30/2015 9:06:38 pm11/30/15
The city will be made ready for a release soon.
A lot of finishing touches are being made.
Now the exterior of my central station in done.
Also improved the tram line network inclsuding new stations/stops.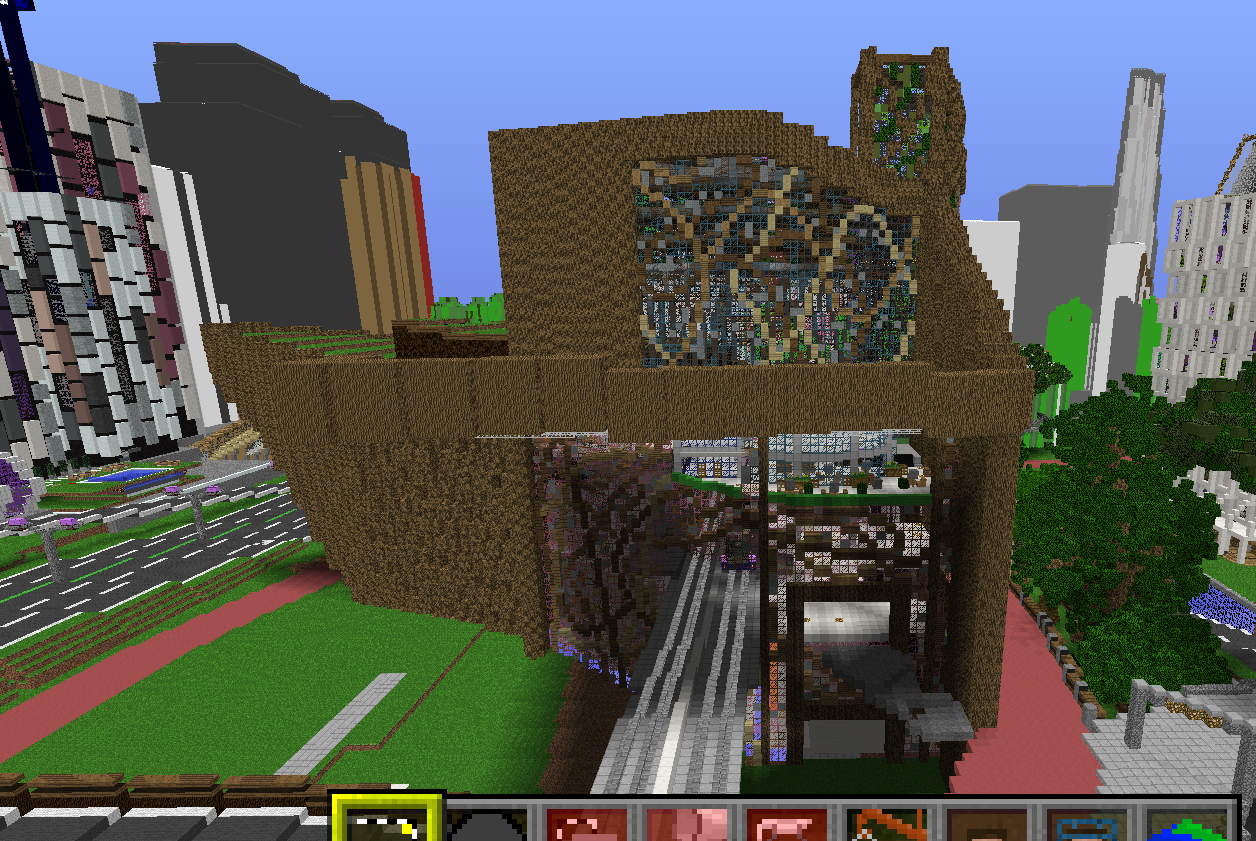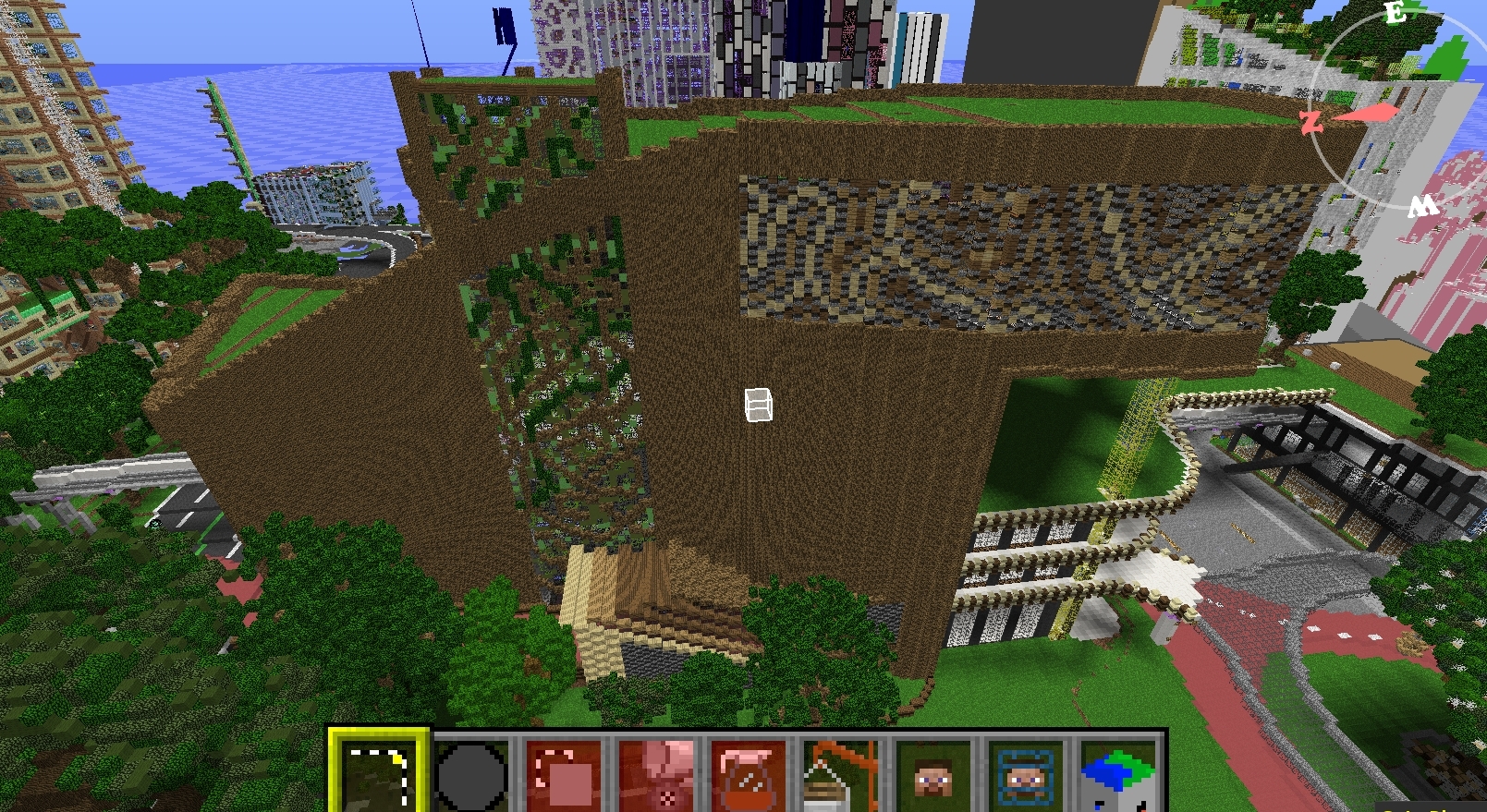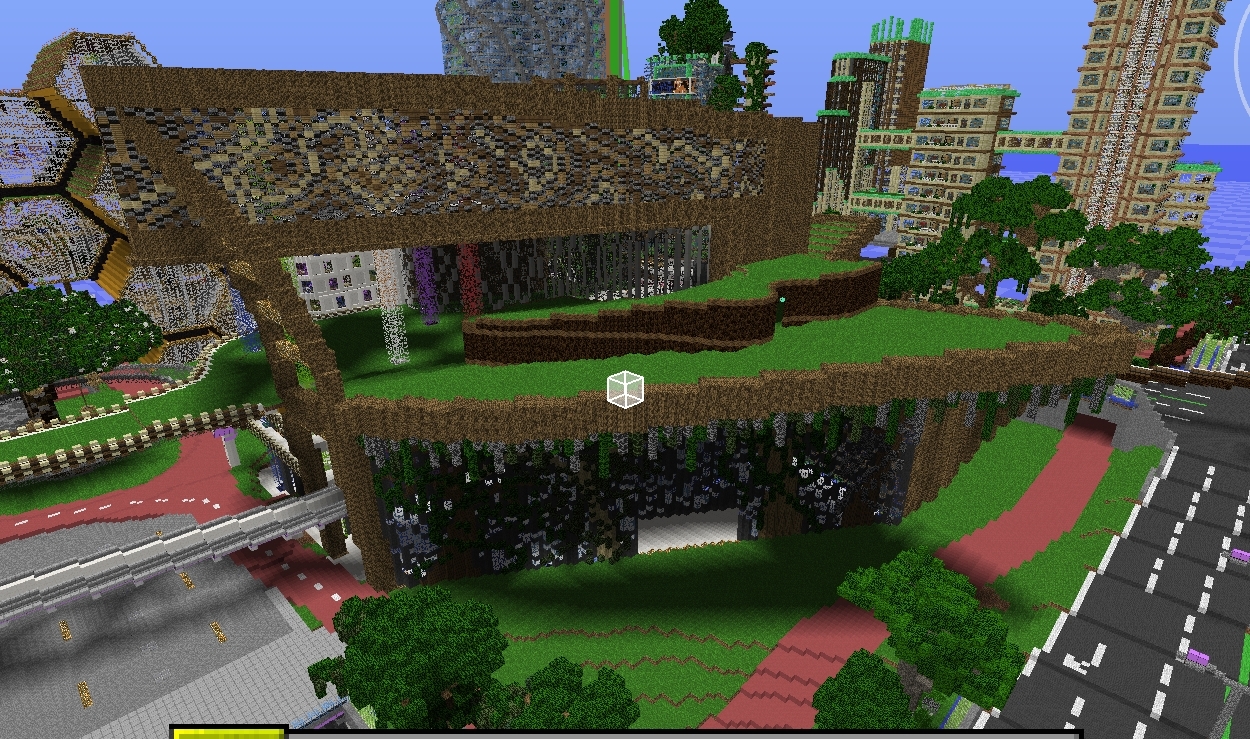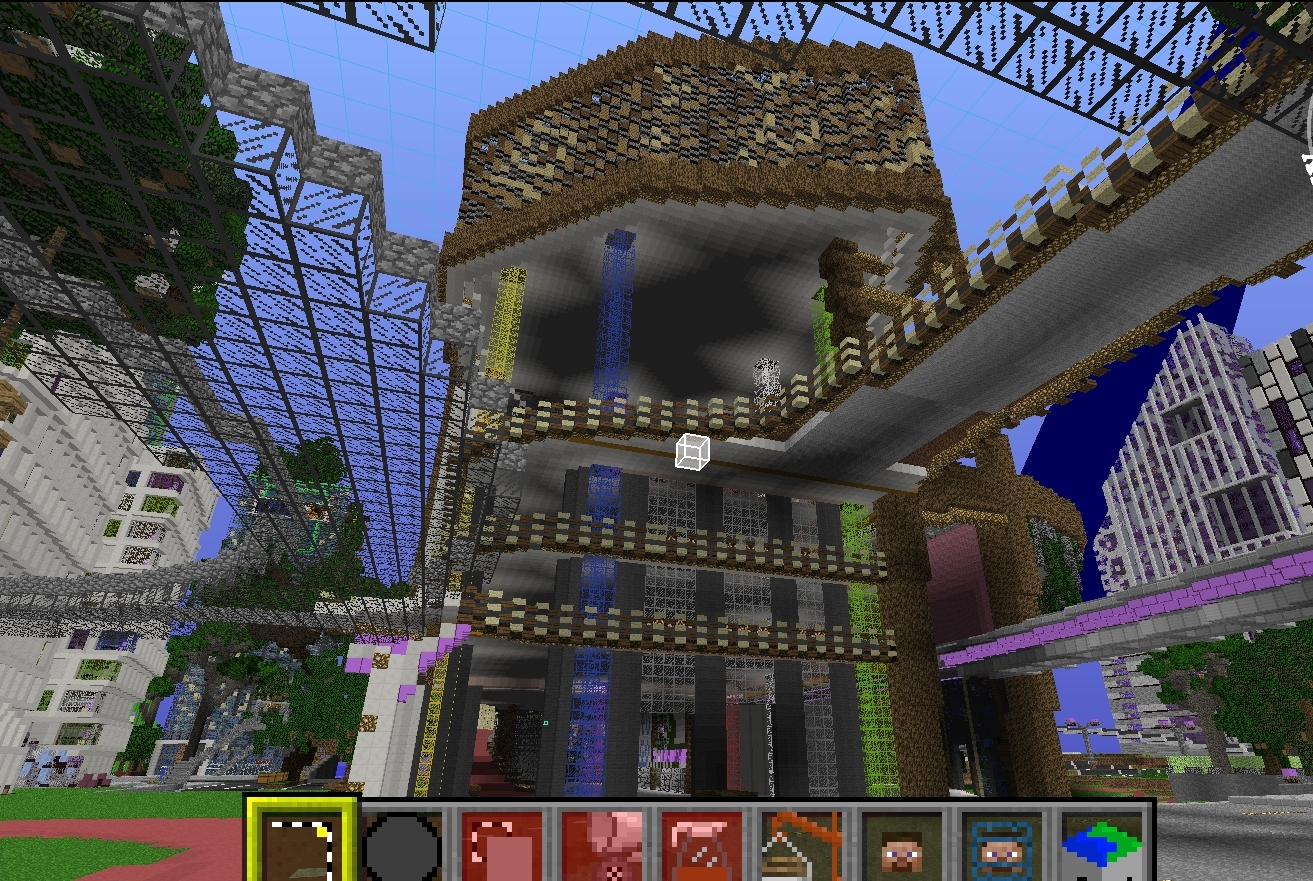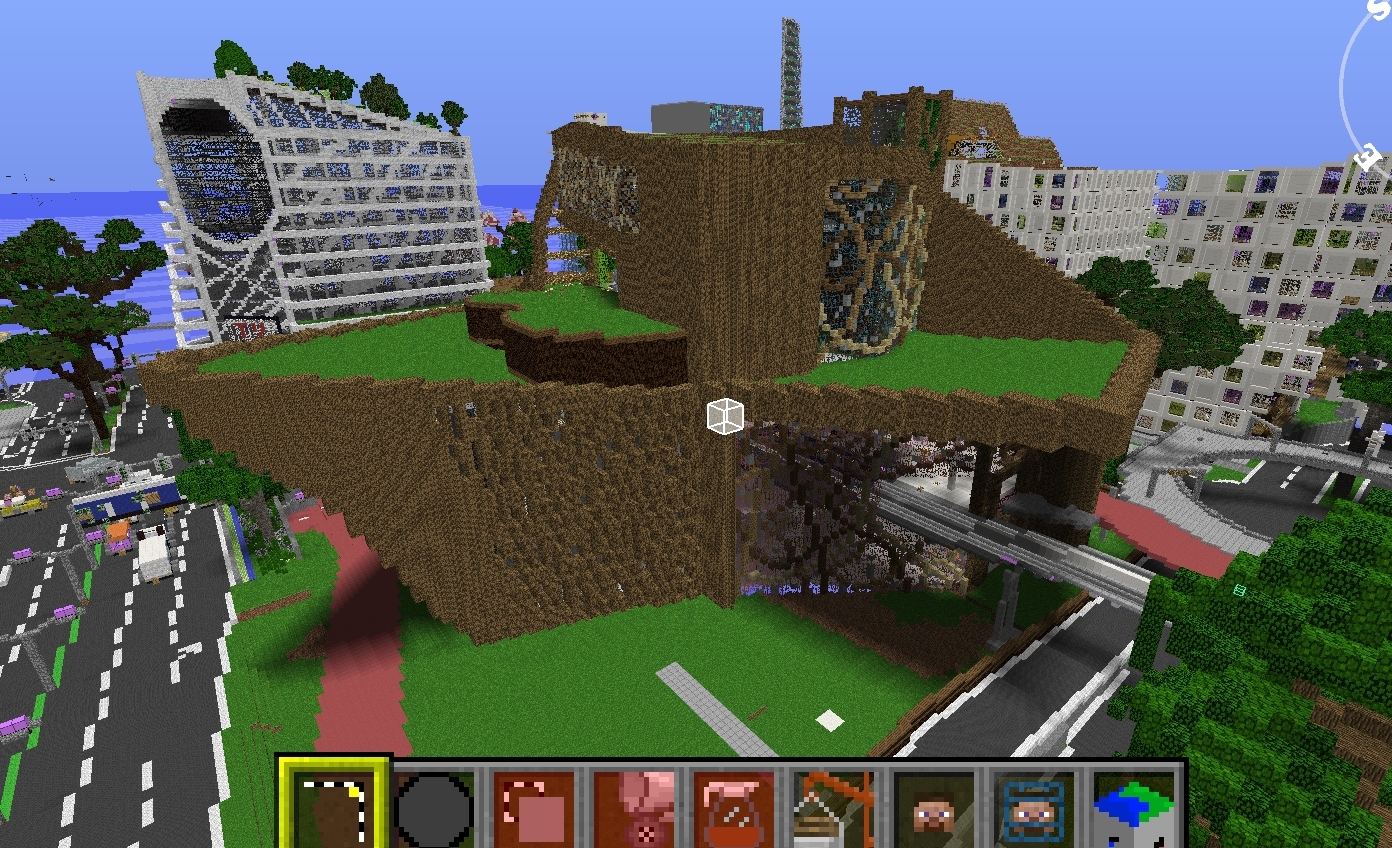 Now the interior......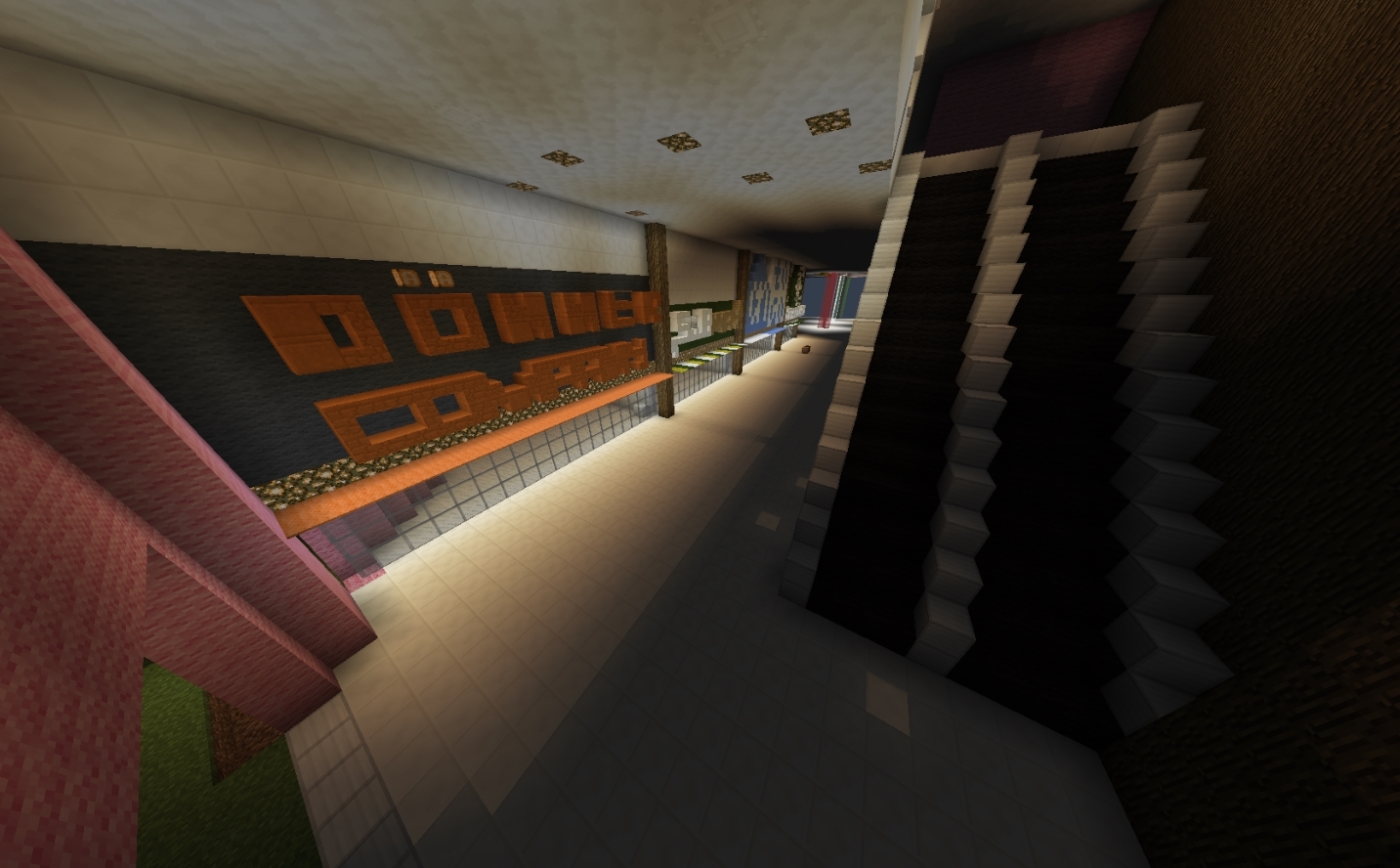 Update #9 Finishing phase of central station and central park : 11/19/2015 10:20:43 pm11/19/15
I finally have some free time again!
This allows me to work further on the central metro and tram station.
Also started a new scycraper project called "The red apple" which is a real life building in Rotterdam.
The central station
The red apple (Rotterdam) finished
The real life building
www.architectuur.org/beelden/kcap_n09.jpg
Update #8 Upgrade of infrastructure : 11/07/2015 10:09:56 pm11/07/15
Improved biking path network significantly
Click to reveal more pictures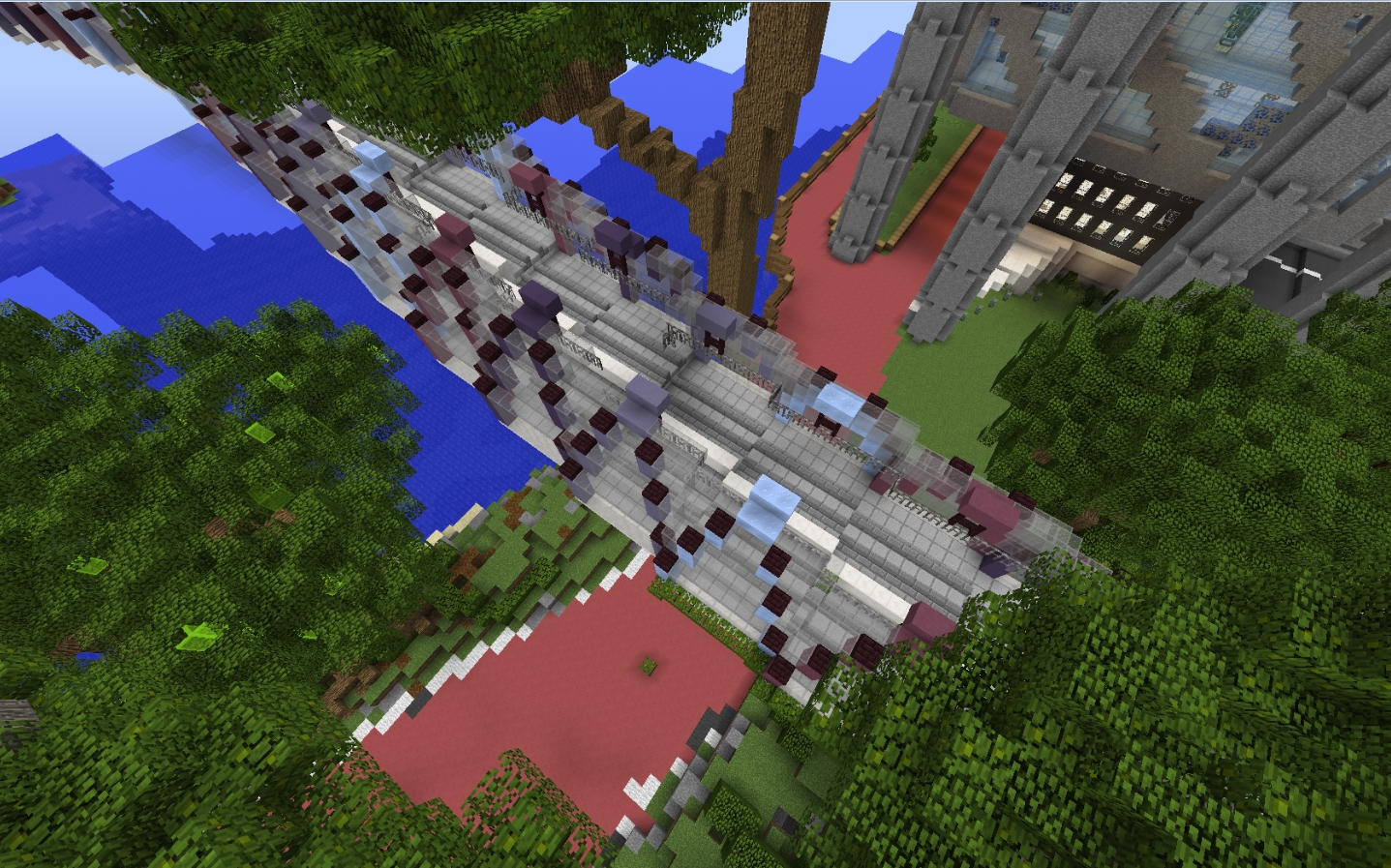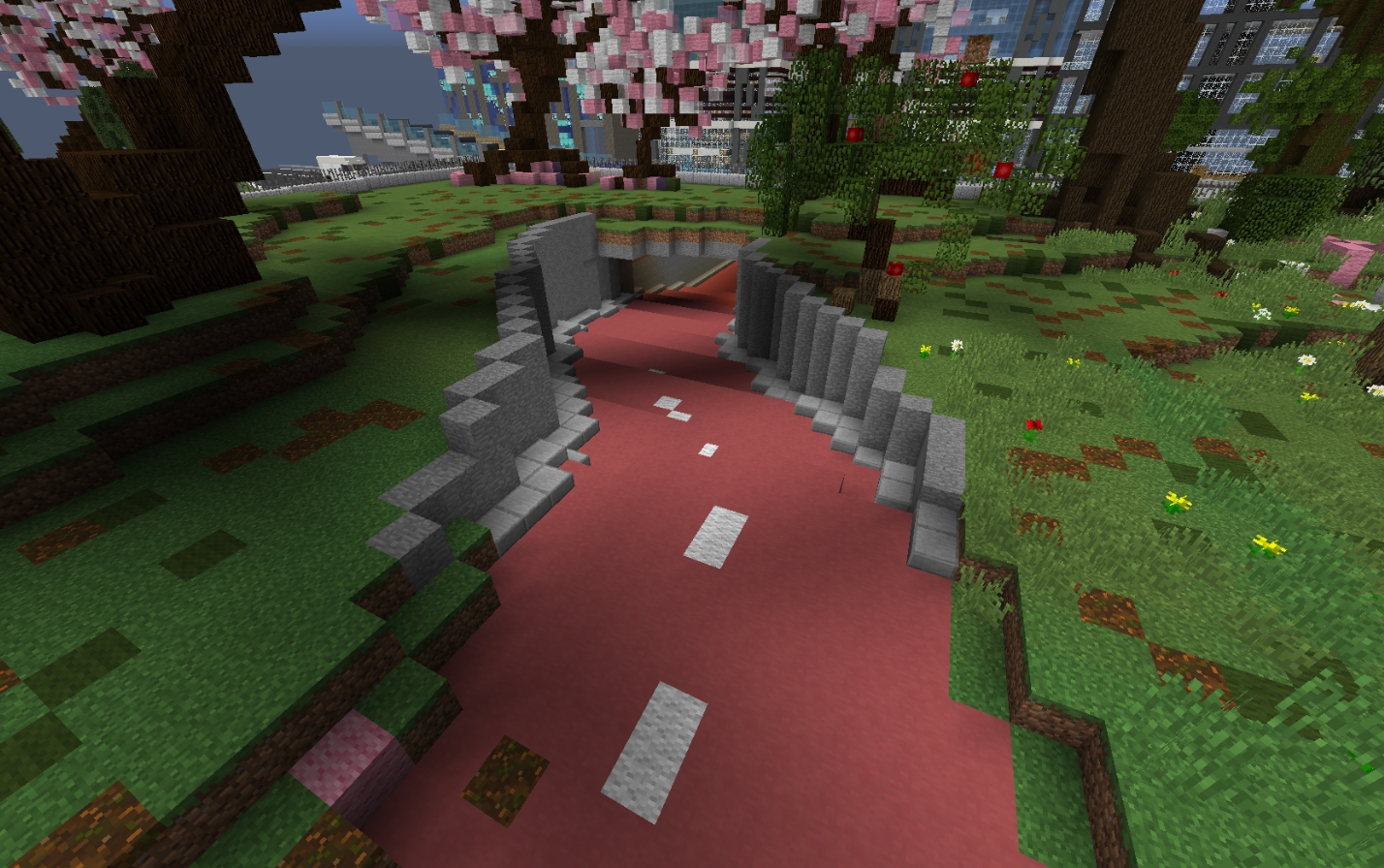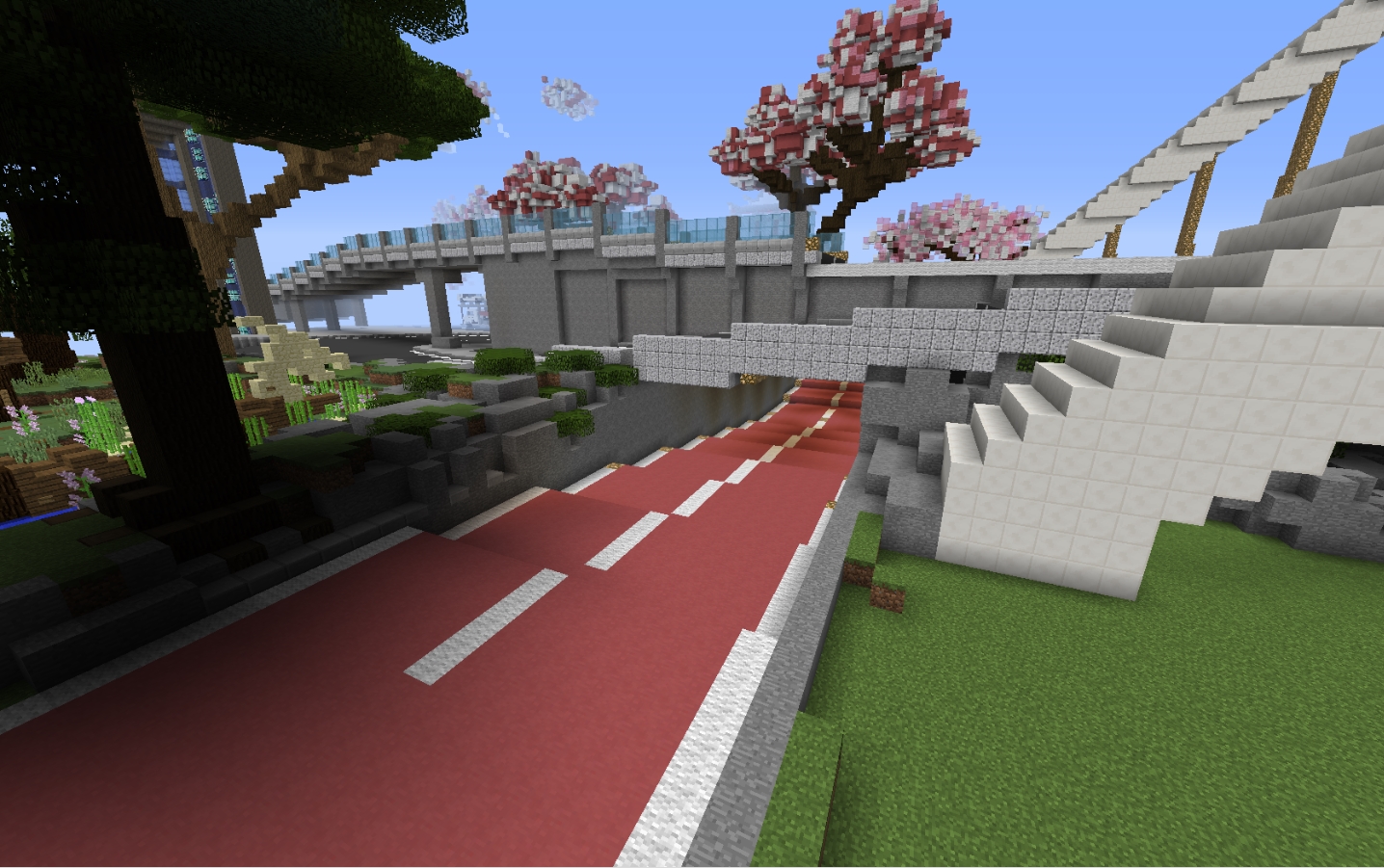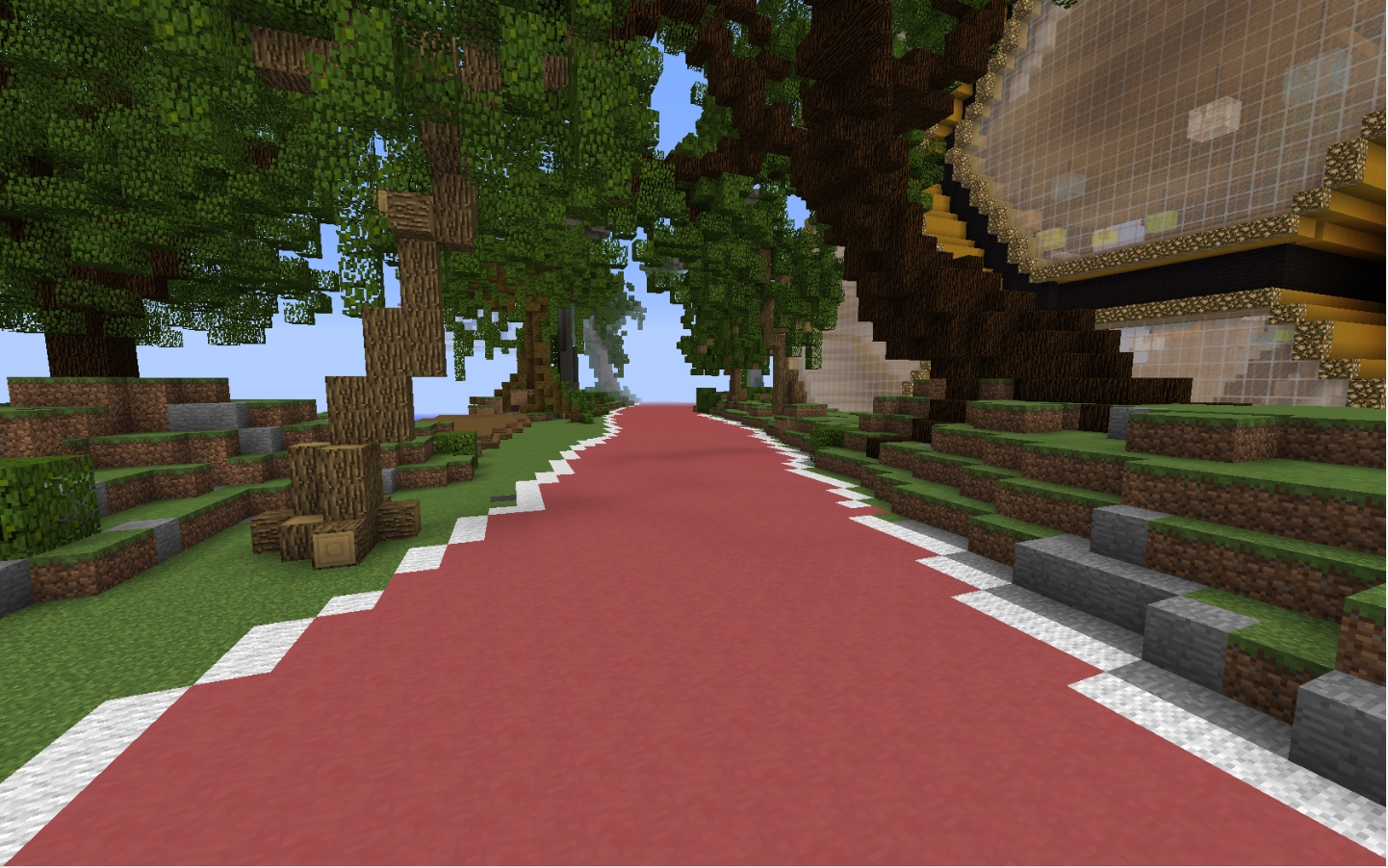 Also made fancy traffic light and an entrance for the underground highways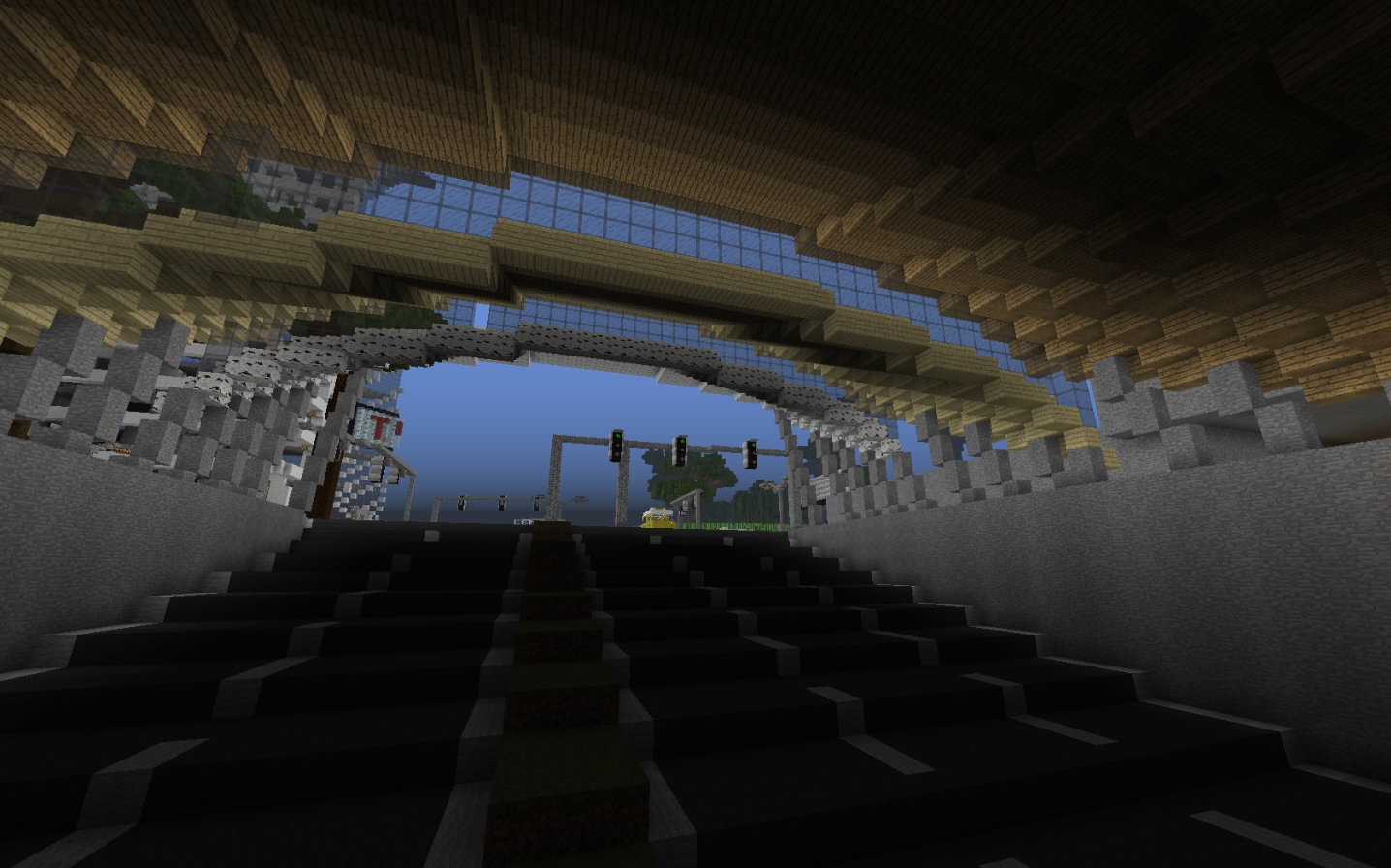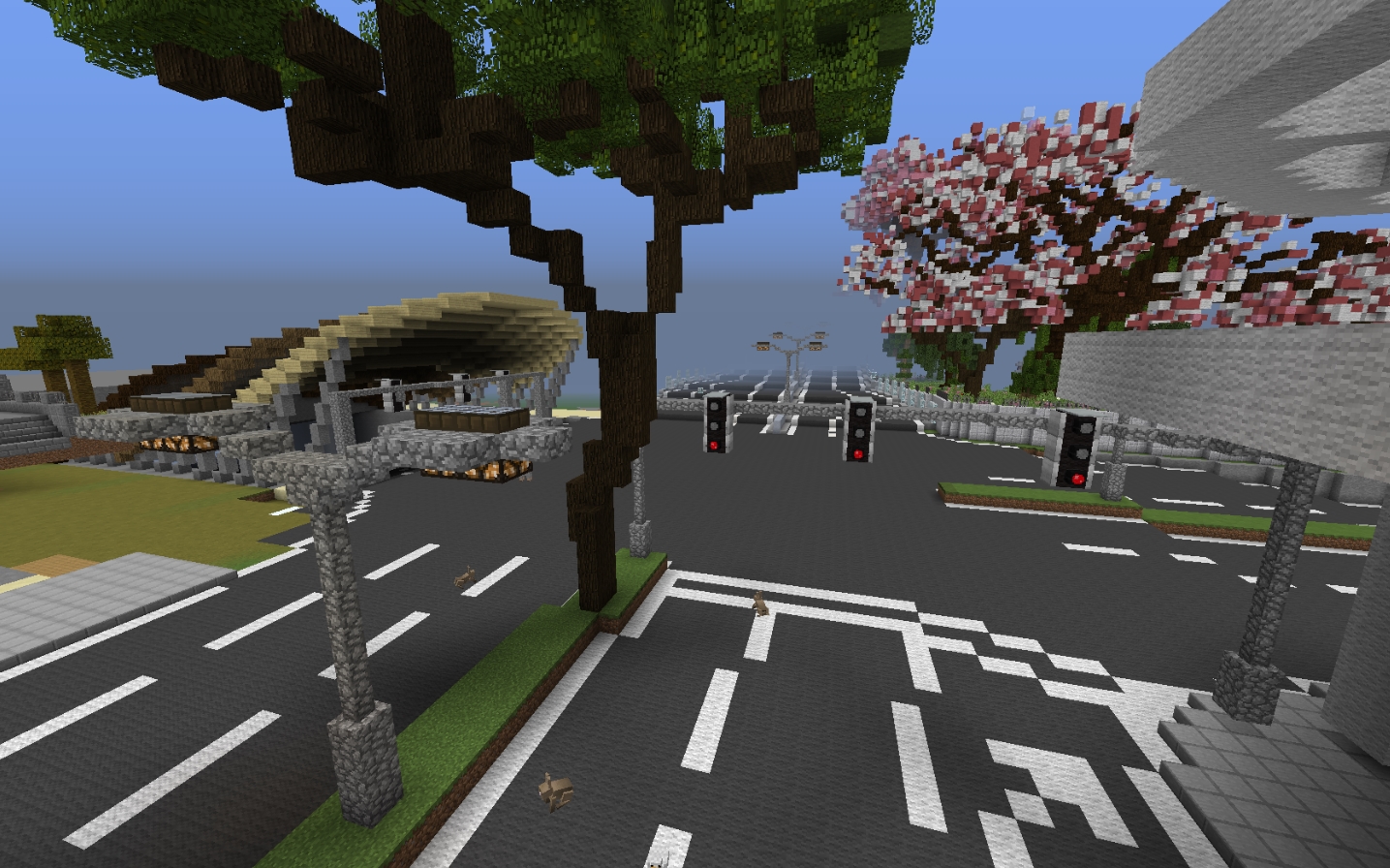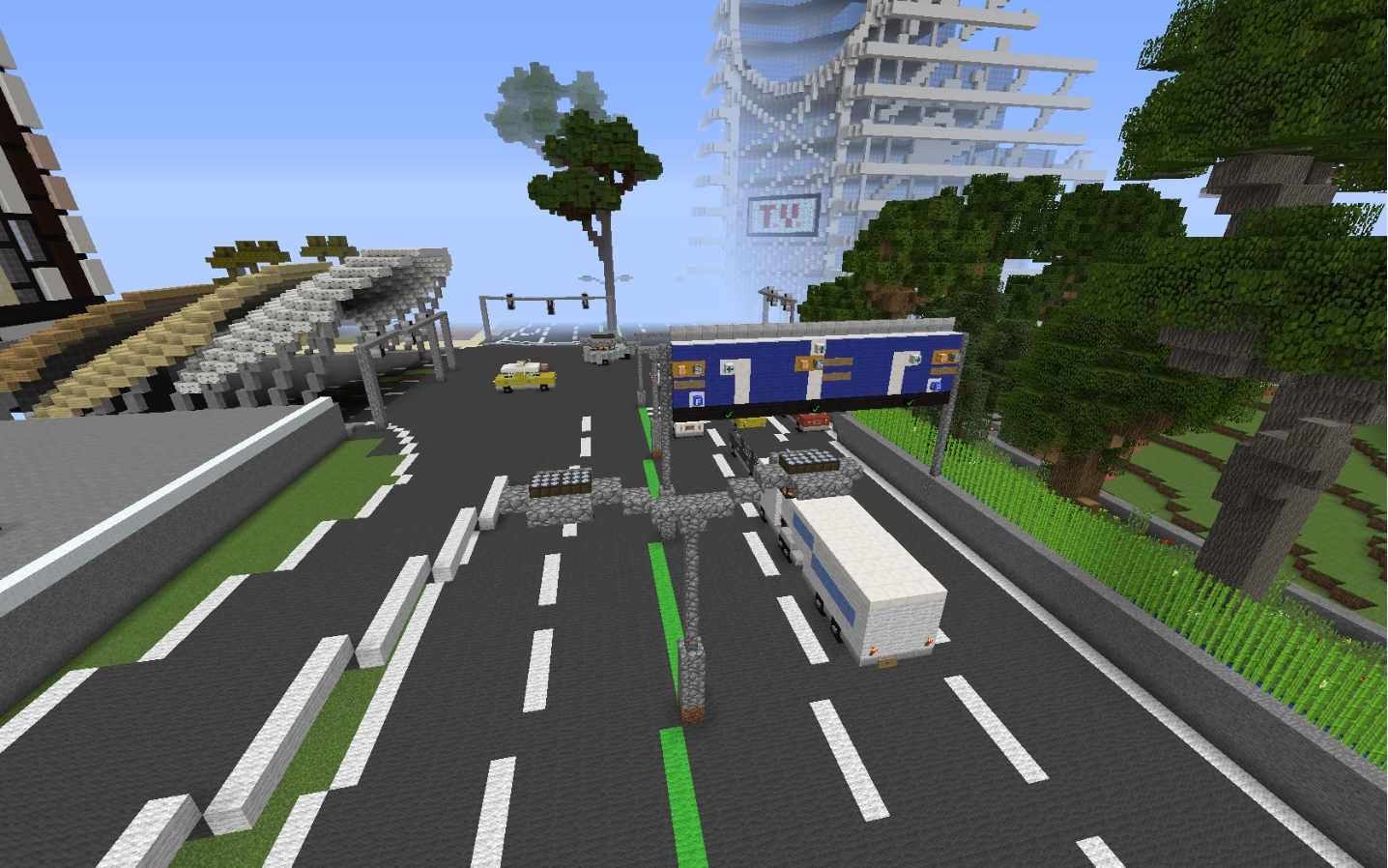 Update #7 Picturessss : 11/02/2015 7:29:43 pm11/02/15
New render of the whole city (03-Nov-2015)
The central park is almost done :)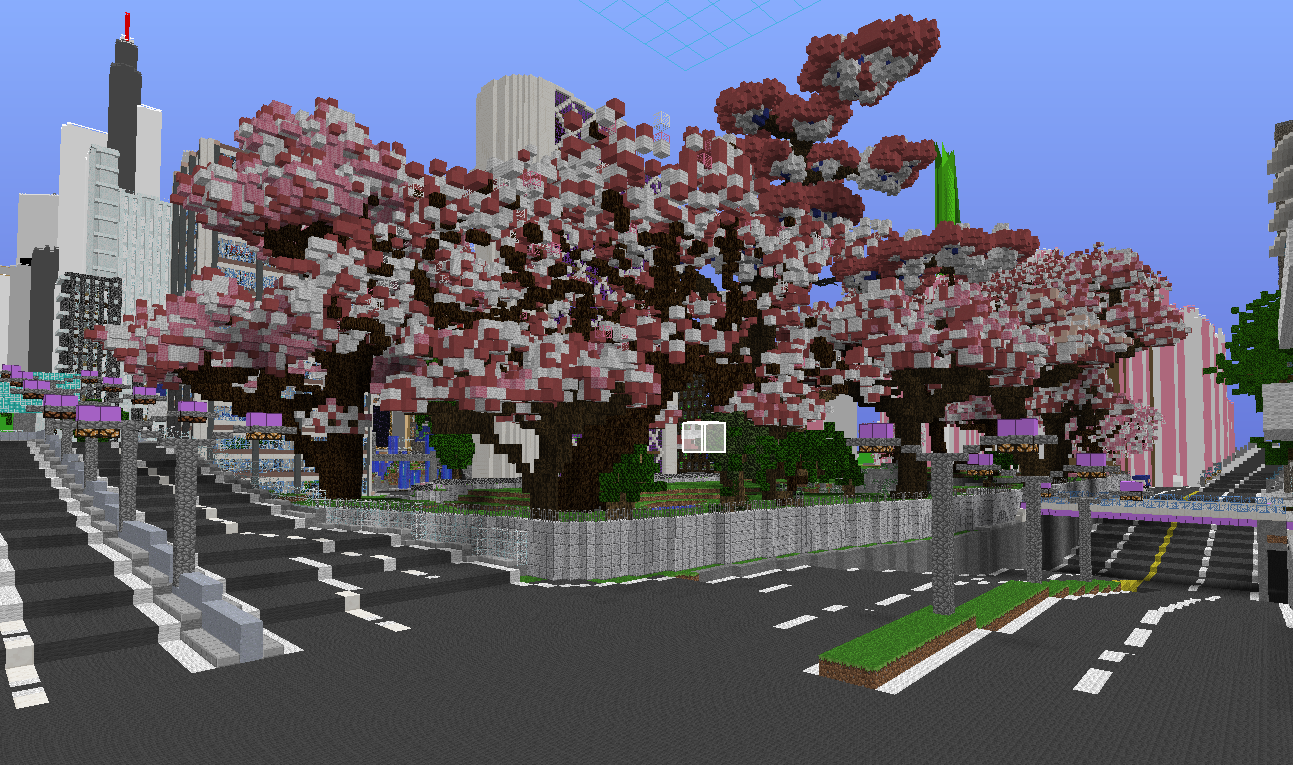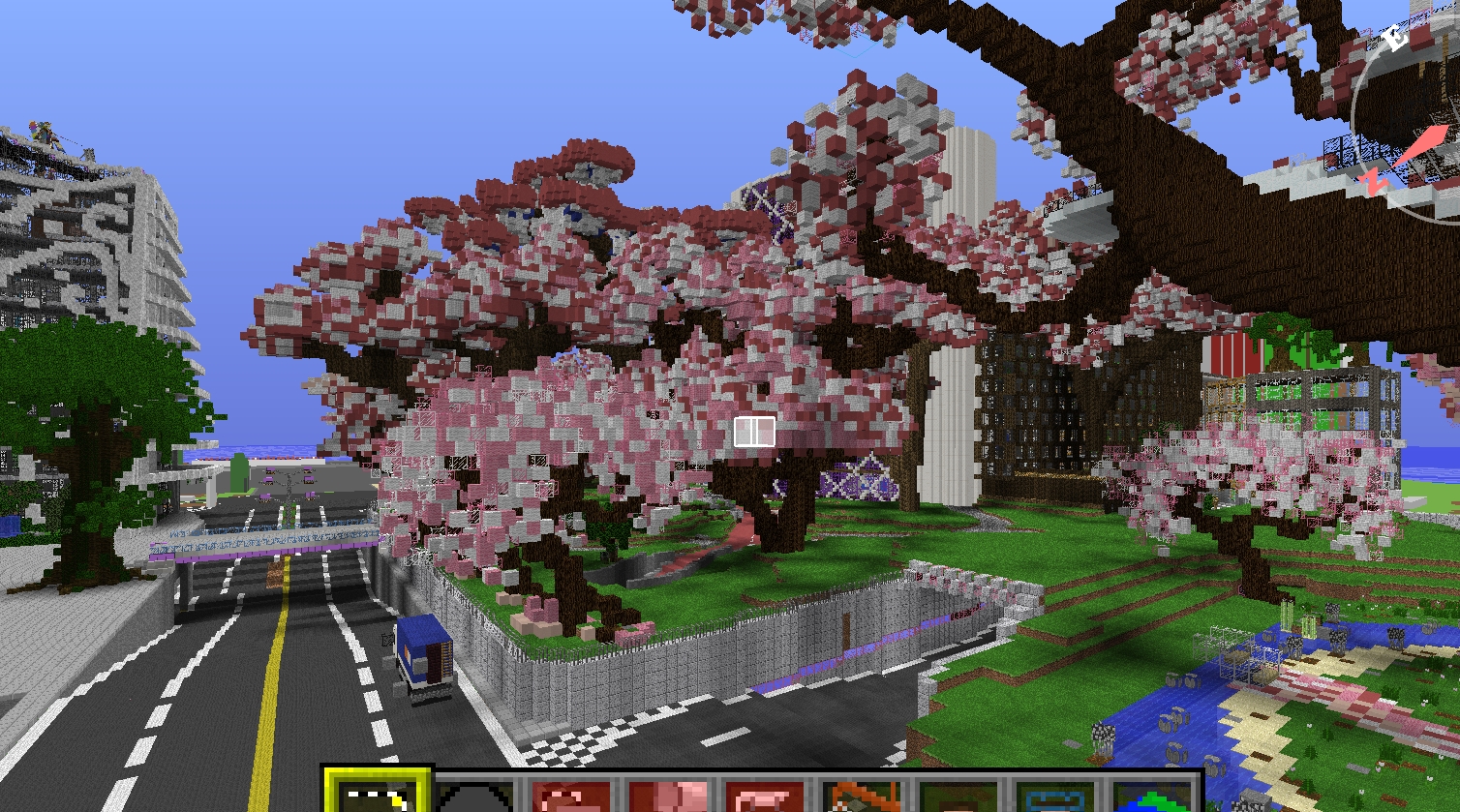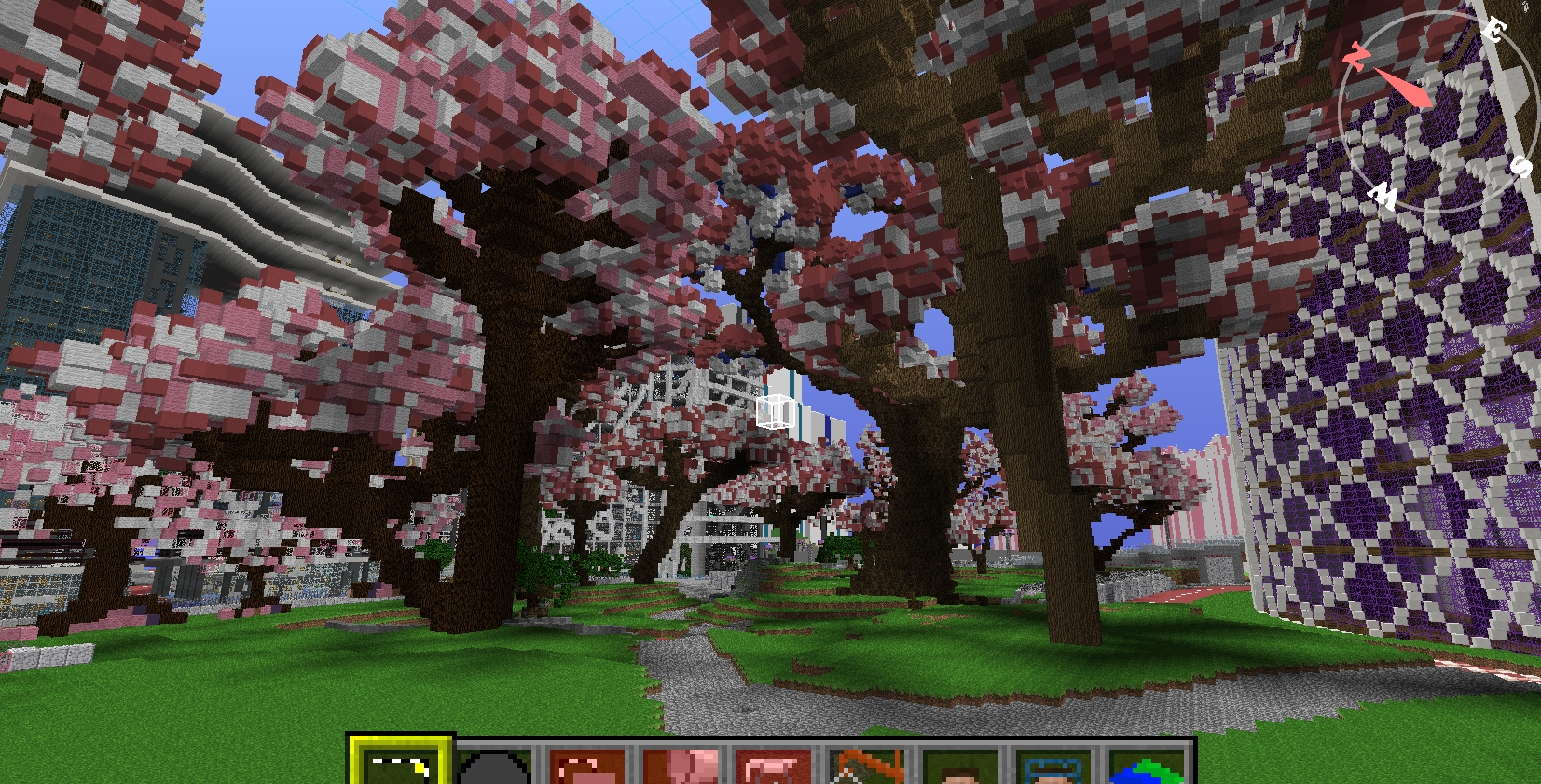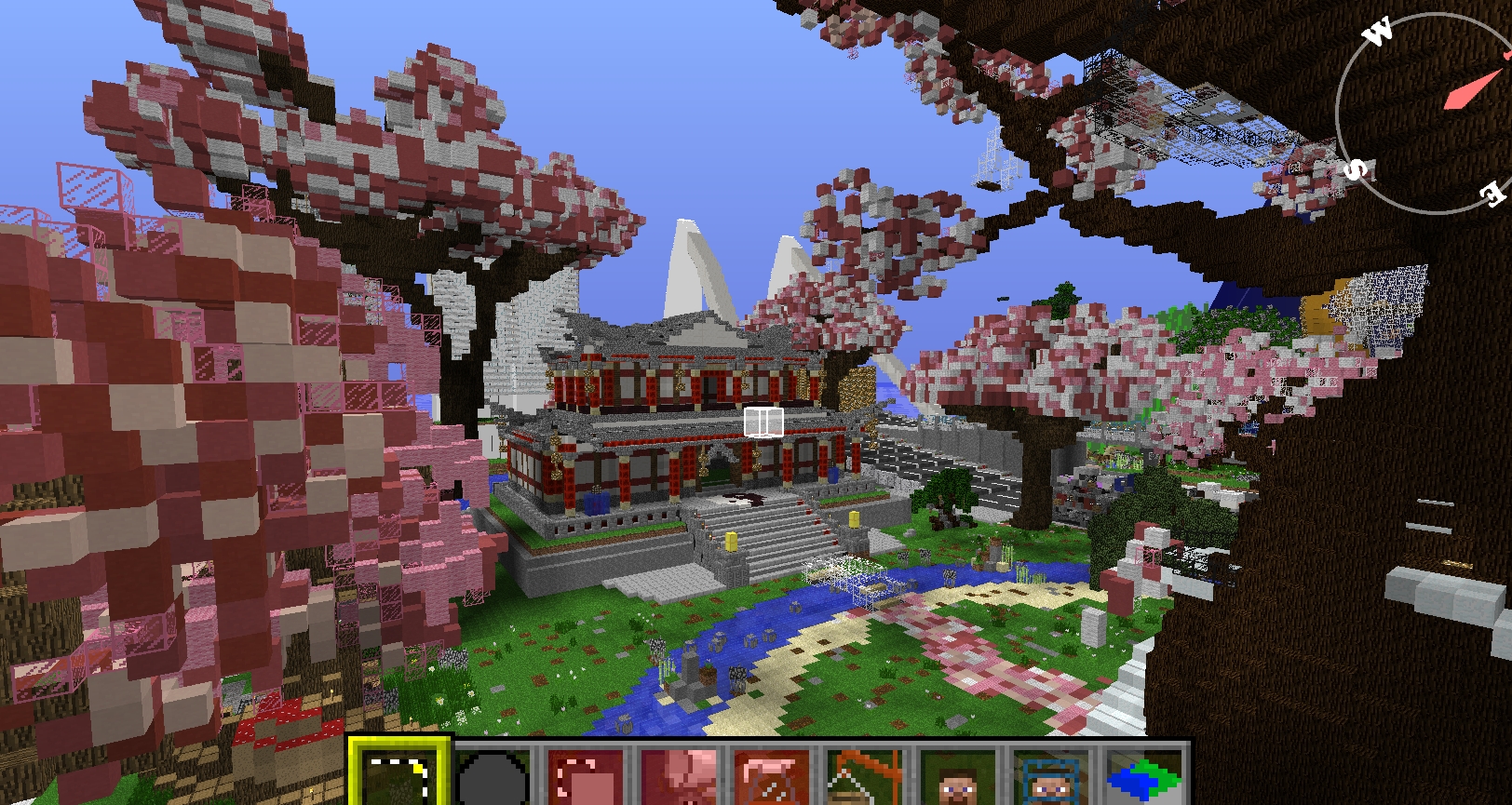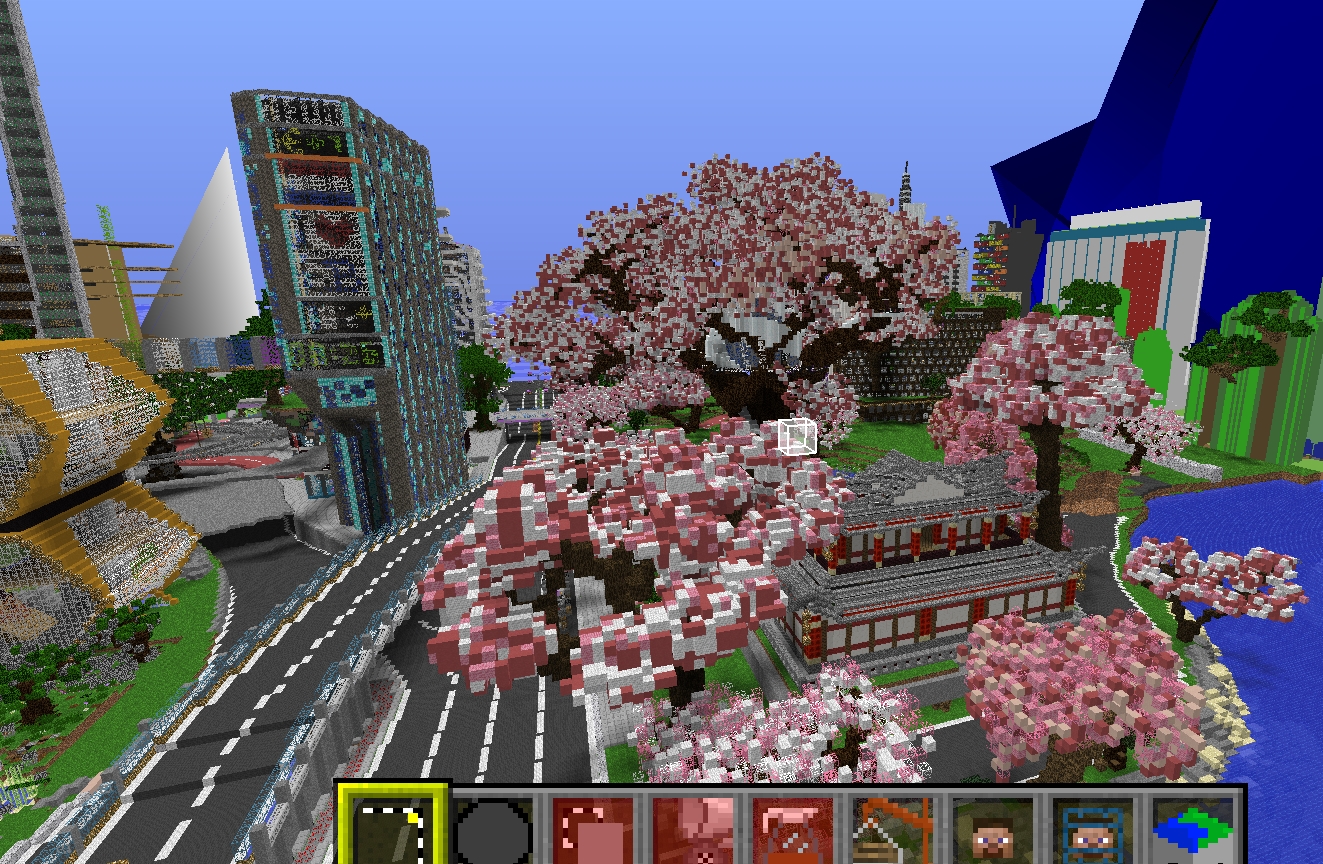 Update #6 : 10/31/2015 10:09:09 pm10/31/15
The public television station is completed :)
Update #5 : 10/31/2015 7:42:15 am10/31/15
Currently working on:
- A central park              Planned in week 45
Spoiler - click to reveal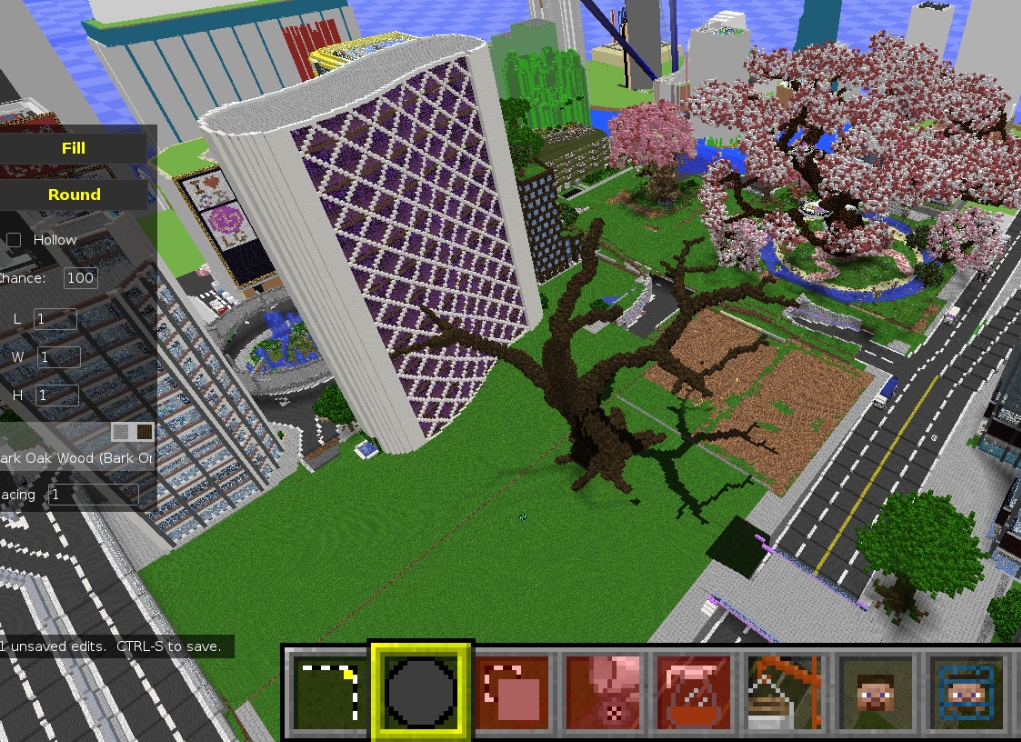 Spoiler - click to reveal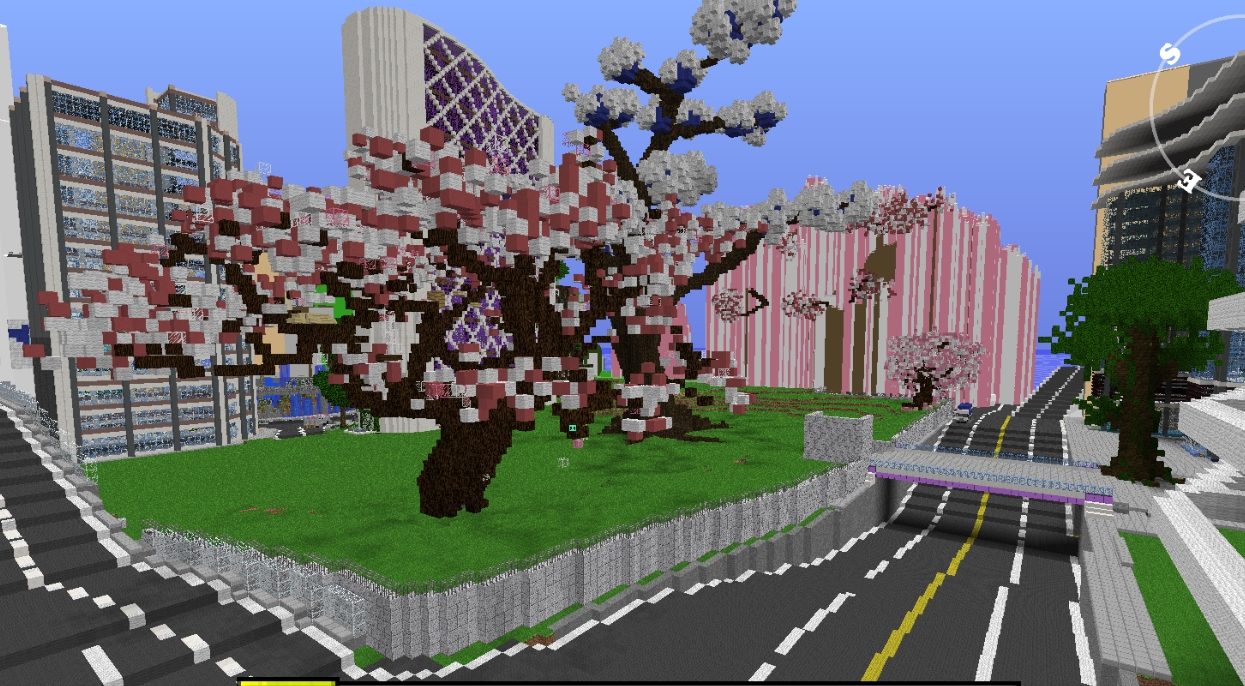 - Central train station      Planned in week 46
- Nightlife area               Planned in week 48
I am at 70% for the first world save release , which is planned in December, so stay tuned!
Update #4 : 10/25/2015 8:28:09 am10/25/15
Office numer #4 is finished :)
Update #3 : 10/11/2015 12:49:14 pm10/11/15
The ING bank is done, making the area around the rainbow themed apartments, tree themed skyscraper and the bank done. It features a nice park inbetween for recreation en ralxing during coffee breaks for the employers :).
Update #2 : 10/10/2015 12:39:29 pm10/10/15
A new landmark (The beehive office building) is finished together with a nice park surrounding it :)
Update #1 : 10/09/2015 1:29:36 pm10/09/15
I decided to bring my city project back to life after 1 year of sitting still.

I am slowly replacing other peoples buildings with my own creation so I can take full credit of the city in the future :)
tracking
2661614
schagerbridge
1,165079,329,3672,559826,842002,140820,64651,214207,460644,625964,356071,290694,895971,1030646,15493,171513,336698,476982,98449,817406,1293715,209568,526780,928263,1263961,2177557,1498928