Published
Aug 21st, 2012
, 8/21/12 11:30 pm
3,023

views,

1

today

752

downloads,

0

today
Drutaw
Level 35
:
Artisan Ninja
Self Building Town with a video is coming

soon! Tonight!

It's here!
-Fences to surround things
and I'm currently working on more!
Hey guys, I've built a new self building house. This project is more a proof of concept like my last house was, however this time I'll be building an entire town using this technique. I've already built
a water well and a number of other things.
Concept Features:


-Custom Ground: The Ground can be any push-able block.
-Completely customizable interior: Nothing has to be broken to get inside and it can be made to have floating blocks.
-Custom Walls: The walls can be any push-able block.
-Prebuilt door space: Nothing has to be broken.
-Complete Roof: No holes in the roof.

House Dimensions:

6 wide, 10 long, 4
tall,
To activate, pull the lever once.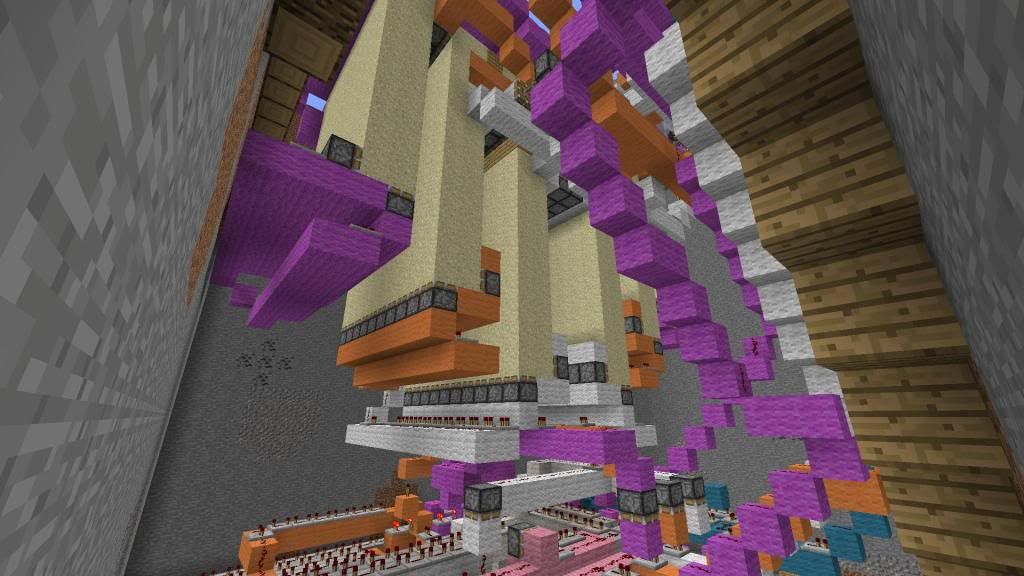 -If you would like to make a video or something, I ask that you credit me and message me a link to it. Thanks :D
-This concept can be extended past 10 long and 4 tall. To my knowledge, 6 wide is the max for this concept self building houses.
| | |
| --- | --- |
| Progress | 100% complete |
| Tags | |
tools/tracking
1328262
2
self-building-house-2