sirlolzalot
Level 9
:
Apprentice Miner
Not too long ago, I came across this little village, that was seriously lacking TNT
So I fixed it, and while I was at it, I decided to put a wall around it, to protect it from baddies.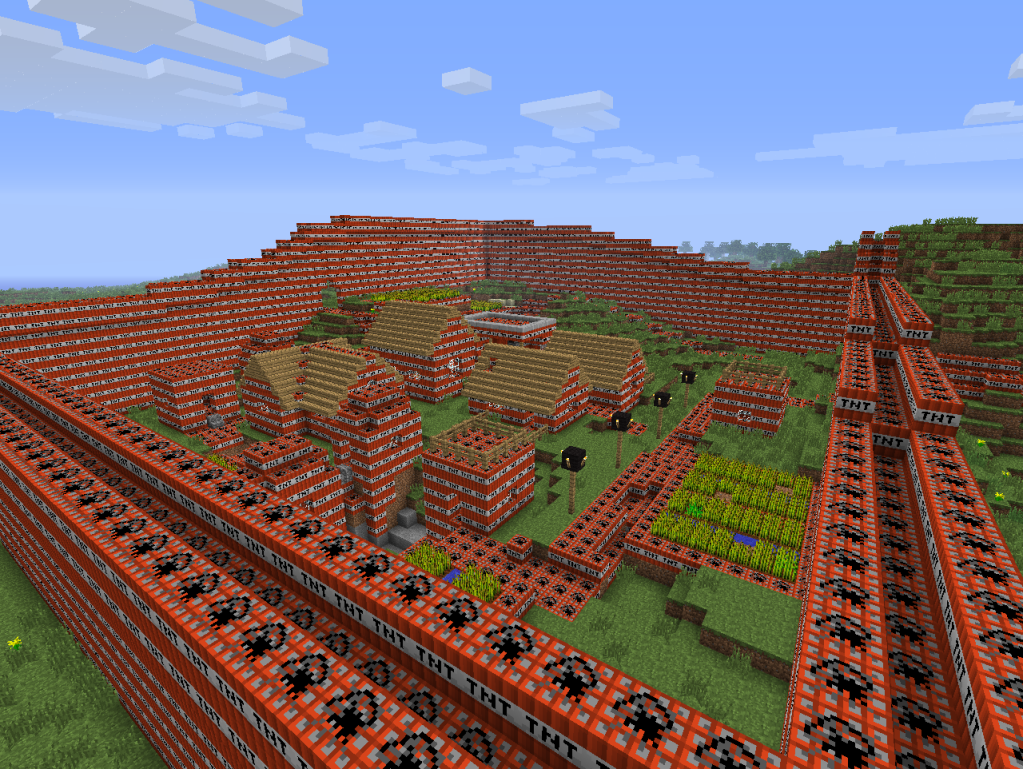 But silly me forgot to take out the lava from the forge!
Then something very bad happened.
Whoops.
Download this map for yourself! (Don't worry, I took the lava out!)
Download: http://adf.ly/3M4SS
WARNING: The explosion crashed my Minecraft, and will likely do the same to you!
Please post a reply on what I should TNT next!
| | |
| --- | --- |
| Progress | 100% complete |
| Tags | |
tools/tracking
282484
2
tnt-village