Updated on Jun 27th, 2011, 6/27/11 5:04 pm
Published
Jan 17th, 2011
, 1/17/11 7:25 pm
15,501

views,

1

today

2,421

downloads,

0

today
Faceb
Level 45
:
Master Creeper Hugger
NVM! If you saw the last thing this header said, nevermind. I have decided not to update. Yes you can still download and it still will work but it doesn't have new items like the booster tracks and such. No bones or anything like that this was from version 1.3_01. so yeah. Thanks if you do still download it though :)




After a hour or two of work it is completed.
Official Forum & Download:
Click Here
The vending machine is as of right now fully stocked with
Pork, Cake, and Bread

Cobblestone

Glass

Wool of all Colors

Iron

Diamond!

With the vending machine you can get all you need with the flip of a switch!
No Payment Necessary
! This machine is great to have in multi-player worlds [Just make sure you give credit to who made it ;)]! You can have employee's! The benifit the employee would enjoy would be the following:
An Employee Lounge!

Finding the Hidden Secret Room That Has Large Amounts of Prizes!

Working for

NO PAY

!!!! How Wonderful!

As you can see this vending machine isn't just good for getting what you need, but being able to control people by being their boss!
The following is everything that is included with the World Save File...
The Vending Machine!

The Maintenance Work Area!

Employee Lounge!

Hidden Room!


---
---
AND THAT'S NOT ALL!!!!!
I'll even throw in a
FREE
Storage Room!! Oh yes, the storage room has every single block you could ever possibly need! From dirt to obsidian, yes this storage room is just what you need to restock your brand new vending machine!
Pictures: ( The pics are a bit, backwards in order but whatever.)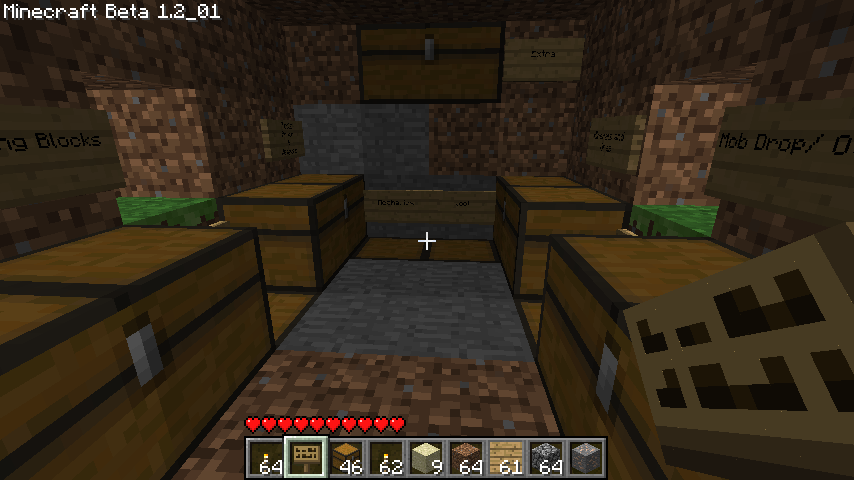 Storage Room!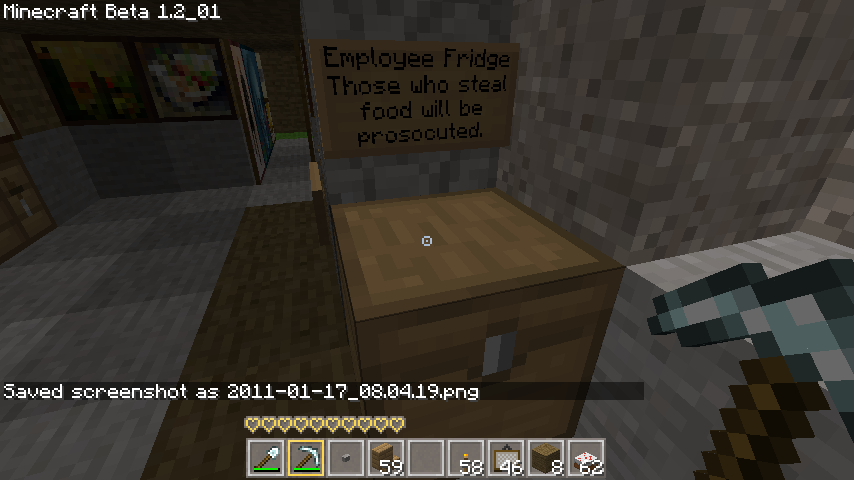 Fridge in Employee Lounge.
Couches in Lounge.
Maintenance Room.
Hit the switch.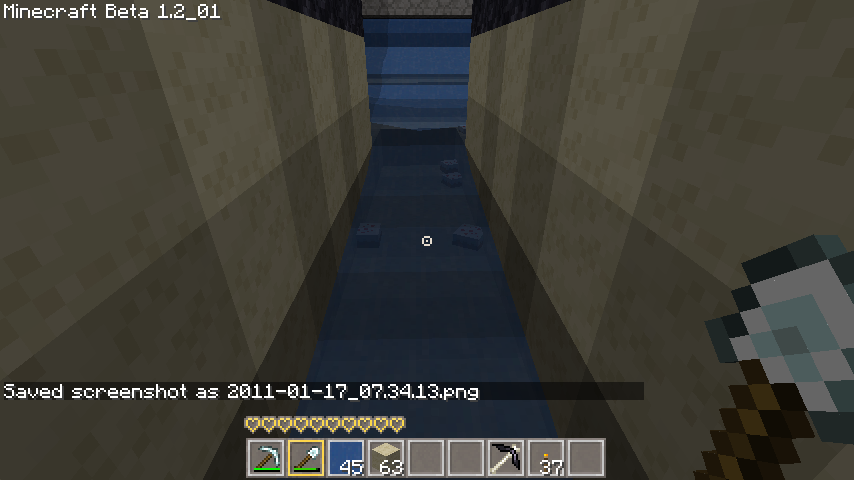 They Come Out Here.
The Machine It's Self.
Additional Notes
Check out the Official Forum Topic for the Vending Machine
here.
For the World Download Click
here!
Please note that I did try to make a MCedit schematic, I'm just not good at it so it got all jacked up looking and when I flipped the switch I got this..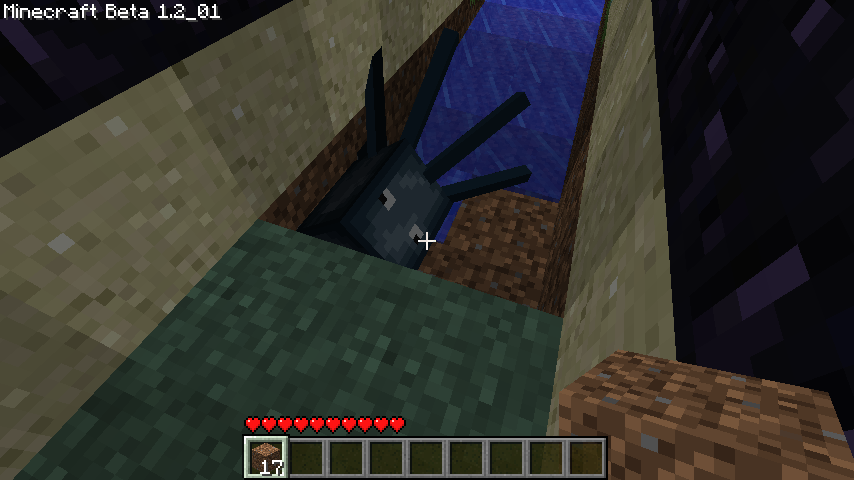 well not really but squid did spawn and when I flipped the switch things were not coming to where they were supposed to, it looked like crap, ect. so there is no MCedit Schematic. Sorry for any inconvenience.
| | |
| --- | --- |
| Progress | 100% complete |
| Tags | |
tools/tracking
1288
2
vending-machine