Published
Sep 12th, 2017
, 9/12/17 3:41 pm
1,043

views,

2

today

33

downloads,

0

today
GoldenGlider
Level 46
:
Master Peacock
My newest OC, Xyla!! <33 I adore this darling so much ;-; I've

been working on her quite some time, now, and she's finally done!! cx Let me know what you think, please!! <3
---
Name: Xyla De Cliff
Age: 14
Gender: Female
Sexuality: Heterosexual
Species: Human
Birth-land: England
Current location: England
~Fluent in English and French
Appearance: Medium length light brown hair, left half basically being the galaxy. Pink flowers in hair. Right eye is hazel, left eye purpleish blue. Soft pink sweater, with a light blue shawl
over it. Purple and pink boots. Always carries Aiko around.
Parents: Mother, father(deceased)
Siblings: Brother
Friends: Ima
Personality: sweet, generous, kind, can be a little stubborn, shy, loving, creative,
Likes: stars, the sky, rain, pink, galaxies, her family, tea, 'Aiko', birds, dresses
Dislikes: dreams, heights, coffee, school, death, loud noises,
Strengths: coming up with ideas, being creative,
Weaknesses: making friends, socializing,
Fear(s): losing people close to her
Hobbies: painting, singing, anything with crafts, taking walks in the rain,
Crush(s): free for ships~
Dominant hand: right
Backstory: Her father, the night he passed away, had given Xyla a very special little umbrella(the plastic transparent ones). She named it 'Aiko' meaning 'little loved one'
As soon as she touched her present, all memories of her father were erased. The night before her 12th birthday, she fell into a coma, yet she was able to dream.
But, the dreams were more like reality than just dreams. She was able to travel to other people's dreams as well.
Xyla couldn't come out of the coma, until she escaped what she called the 'dreamverse'. She met a little girl around the
age of 8, named Ima. Everytime Ima dreamed, Xyla was able to travel to her dream. When Xyla traveled back to her own dream, she found Aiko sitting in a room with
walls that looked like the galaxy. She set her small hand on it just like when she recieved the gift, except this time all memories of her father were returned to her.
In that instant she was brought back to her world, but by the time she awoke she was already 14. Not only did this incident change her inwardly, it changed her appearnce outwardly as well.
When you looked into the left side of her hair, it was like you were staring directly into the galaxy. She, knowing where Ima lived, rushed over to the little girl's house only to find her mother crying over her dead body.
Her father's death, and the only person who knew for those 2 years' death, had left a scar she could never forget. She was changed forever.
---
I'm sorry, I'm never able to capture a photo of it ;-; If you see it one of my submissions on the popreel, please send me a pic!! <3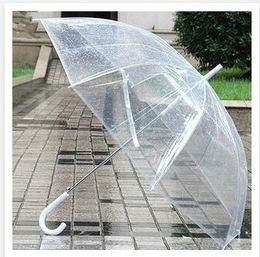 | | |
| --- | --- |
| Gender | Female |
| Format | Java |
| Model | Alex |
| Tags | |
tools/tracking
4017990
5
what-i-like-about-photographs-is-that-they-capture-a-moment-that-is-gone-forever-impossible-to-redproduce