check_circle

Environment

check_circle

Items

check_circle

Terrain

check_circle

Models
Updated on Dec 10th, 2021, 12/10/21 1:03 am |
45 logs
Published
Aug 23rd, 2019
, 8/23/19 10:26 pm
89,919

views,

22

today

17,840

downloads,

6

today
ThePinkHacker
Level 52
:
Grandmaster Modder
Supports 1.13-1.18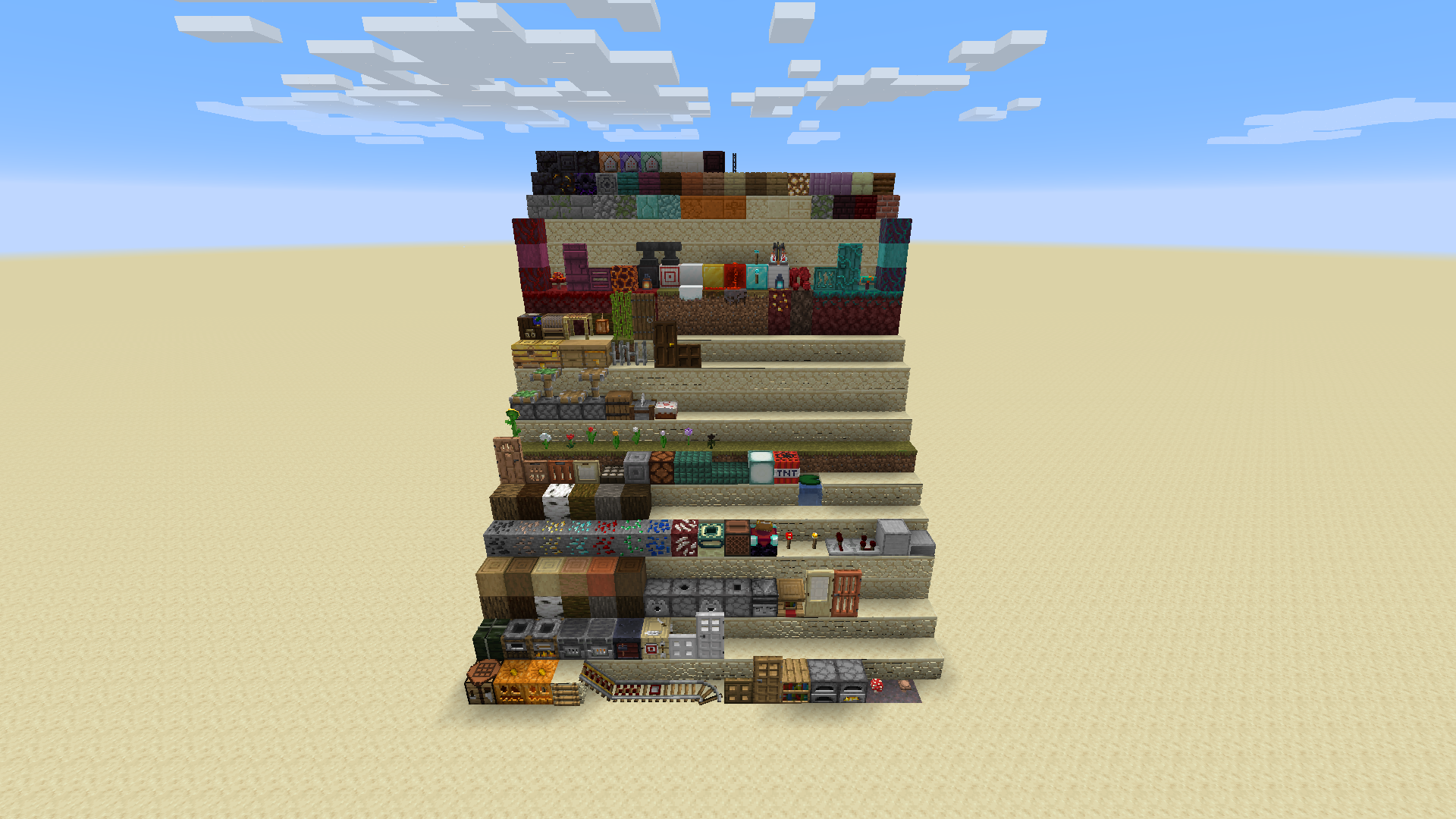 Classic 3D is a resource pack that turns the default models into more complex and detailed blocks, while still looking like Minecraft.
Classic 3D Official Vairents:
Links:
If you have a suggestion or technical problem then go to the
issues
page on GitHub.
This resource pack works best with
Sodium
. This dramatically improves the frame rate with complex large areas like the nether.
I post updates on my Twitter:
Classic 3D's Twitter
Some textures by (V10.0+):
www.instagram.com/godamongdessert/
The only official websites to download Classic 3D are
Curseforge
and
Planet Minecraft
. Don't download it from any other websites.
| | |
| --- | --- |
| Credit | GodAmongDessert (some textures) |
| Progress | 100% complete |
| Game Version | Minecraft 1.18 |
| Resolution | 16x |
| Tags | |
45 Update Logs
v14.1 : by ThePinkHacker 12/29/2021 2:00:48 amDec 29th, 2021
v14.1
Changes:
Clean up rail models




Tweaked chisled stone bricks' model



Fixes:
Birch trapdoor error when opened #7


Wall blockstates are missing




Wall blockstates fail to load (1.13-1.15)




Tnt uv is incorrect




Boats use wrong texture (1.13)




Iron door doesn't match texture (1.13)




Grass block inccorectly culls faces




Myceilium has missing textures (1.13-1.14)




Smooth stone has texture issues (1.13)




Jungle door doesn't match texture (1.13)




Hanging lantern model didn't load




Repeater and comparator use wrong texture (1.13)




Warnings are present in the log (1.13-1.14)




Ladder is missing a particle texture (1.13-1.14)



Links:
To report a bug or give feedback, go here:
Classic 3D's Github
To get news and updates about the Classic 3D, go here:
Classic 3D's Twitter
Credit:
Some textures by: GodAmongDessert
Built using Resource Pack Packer.
Models created with BlockBench
The only official download websites for Classic 3D are CurseForge and Planet Minecraft. Don't download Classic 3D from any other website.
LOAD MORE LOGS
tools/tracking
4384051
4
classic-3d-4384051