check_circle

Art

check_circle

Environment

check_circle

GUI

check_circle

Items

check_circle

Misc

check_circle

Mobs

check_circle

Particles

check_circle

Terrain
Updated on Mar 19th, 2014, 3/19/14 11:41 am |
84 logs
Published
Jun 1st, 2013
, 6/1/13 10:59 am
434,913

views,

13

today

177,794

downloads,

0

today
HaakonHawk
Level 73
:
Legendary Geek
Hawkpack [Minecraft_custom_resource_pack]
by
Haakon D. Alfheim
is licensed under a
Creative Commons Attribution-NoDerivs 3.0 Unported License
.

Remember to follow us on:
Twitter
Facebook
Youtube
Description:
The "Hawkpack" is Hawkprojects official CMCRP (Custom Minecraft Resource Pack) And the whole pack is about 3 months of work. So i hope you all like it! :)
It's a plain looking Resource pack and is ment to make Minecraft look better but not too realistic.
By downloading the pack you agree to the Hawkprojects terms of use,
Whether you read it or not!
Download the Hawkprojects Terms of use Here
How to Install:
1.
Click the button
"
Download Hawkpack
"
2.
Open search bar and type in "

%appdata%

"
3.
Press enter!
4.
Enter the folder named "

.minecraft

"
5.
Enter the folder "

Resourcepacks

"
6.
Paste the zip file you just downloaded into the texturepack folder!
---------------------------------------------------------------------------------------------------
Recommended steps: (
You don't have to do this!

)
7.

Download and install "

Optifine

"
8.

Download and install "

Shaderpacks

"
Search on youtube for how to install these mods!
Terms of use:
(For the resource pack, NOT the official Hawkprojects terms of use)
You're allowed use this texturepack in any video or picture as long as you put a link to the original PMC submission in the description.
You're allowed to use textures from this pack to make painterly packs and upload them as long as you're only using 3 or less files and not using the following textures: Dirt/grass, Stone, Wood/planks or Leaves.
You can post this texturepack on any website as long as the link is set to the original Adf.ly link.
(Making an own adf.ly link is not allowed!
Ingame Title:
If you liked it please consider to:
In the screenshots i'm using "Shaderpacks" and "Optifine" So that's why they look different from ingame!
Follow me on twitter for more following information!
Haakonhawk
Since 07.16.13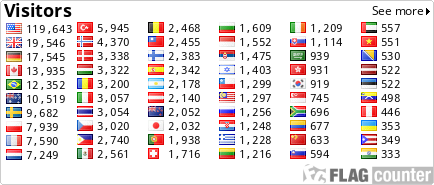 If you find any bugs or glitches please report it in the comment section below!


Additional Notes
Some of the screenshots is taken in the map "Eldaria" by Aurelien_Sama!
Check out his:
Planetminecraft account
Youtube account
---
You have to use MCpatchers "Connected textures" and "Better skies" patch to make the pack work perfectly!
| | |
| --- | --- |
| Credit | haakondude97, Totalwar25 |
| Progress | 100% complete |
| Game Version | Minecraft 1.7.4 |
| Resolution | 32x |
| Tags | |
84 Update Logs
Bug Fix (Update #84) : by HaakonHawk 03/19/2014 11:41:47 amMar 19th, 2014
*Darkened all stone based textures
LOAD MORE LOGS
tools/tracking
2024746
4
hawkpack-alpha