check_circle

Environment

check_circle

Font

check_circle

GUI

check_circle

Items

check_circle

Misc

check_circle

Mobs

check_circle

Terrain
Updated on Jun 27th, 2014, 6/27/14 1:32 pm |
10 logs
Published
Feb 16th, 2014
, 2/16/14 1:50 pm
27,947

views,

0

today

5,538

downloads,

0

today
Goopplays
Level 52
:
Grandmaster Enderdragon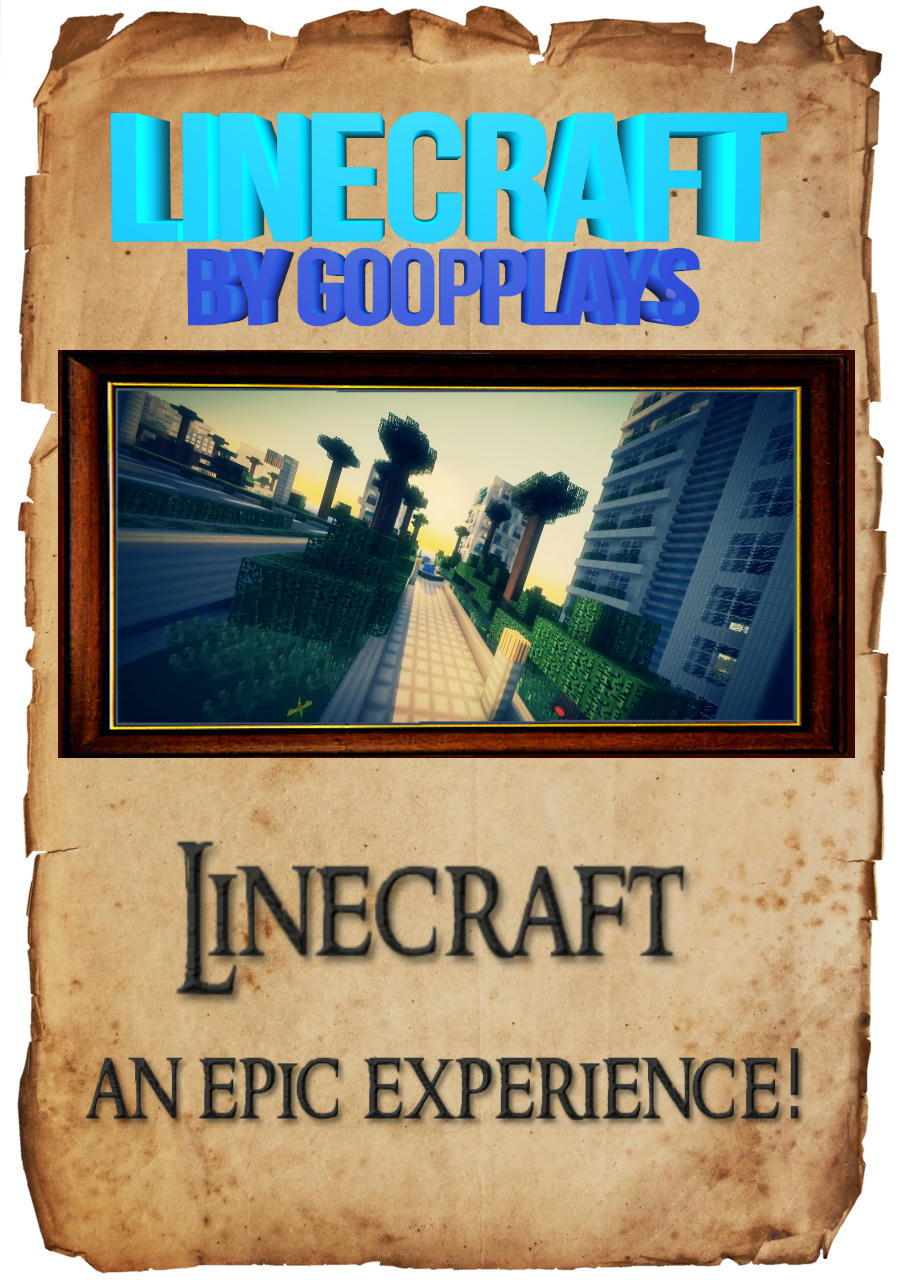 Explore, build and say, what i have to do better...
if you want to support me:
- leave a diamond, if you like it
-make a review, if you want to share it
-write a bug report in the comments
THE LEGENDS OF LINECRAFT
The Grassblock


The Beacon

MODSUPPORTS


Claysoldiers

Twilight Forest Mod

Thanks to the epic HenryMaxxx! He made this awesome Cinematic!

Check out his Youtube Channel!

What are you thinking what I need to do better?
Write it in the comments!
I am happy about every interest.
KNOWN BUGS
I know that the leave texture is buggy because it allows
xray. I dont know why but if anybody knows why, please report!
Fixed in version 0.4!
In all 1.6 versions isnt the glass texture transparent.
Fixed in version 0.5!
Please report texture bugs. I will fix it.
Check out my other work:
clicky


==========NEWSLETTER==========

VERSION 0.7 PREVIEW:
In Version 0.7 I will add a mod support for the Twilight Forest Mod.
Stay tuned, subscribe, favorite and leave a diamond!


RELEASED! Now able to Download!
SPOTLIGHT: VERSION 0.6
Version 0.6 added (endless...) the mob textures. Some of the textures looks ugly,
but I will fix it soon!
SPOTLIGHT: VERSION 0.4
Version 0.4 fixed the leave texture bug and added some more new
terrain textures like the grass texture.
I added the grass texture in version 0.4 because I didnt found the
name of the texture. Sorry for that.
But if you find any bugs: report, report and report!
GETTING READY FOR 1.8
To secure the future of the Linecraft texturepack
I updatet it for 1.8. What do you think about the new textures?
Write it down in the comments!
CUSTOM UPDATES
From now I will update this texturepack inspired from your comments.
These updates will be marked as #Custom update Nr (number)
I will add something like "inspired by (user) tread In the description.
| | |
| --- | --- |
| Progress | 100% complete |
| Game Version | Minecraft 1.7.8 |
| Resolution | 16x |
| Tags | |
10 Update Logs
v.0.8- The Claymansoldiersmod update : by Goopplays 06/27/2014 1:32:19 pmJun 27th, 2014
-added support for the Claymansoldiersmod
-added sandstone textures
-added seperatly downloads
LOAD MORE LOGS
tools/tracking
2757328
4
linecraft-172