check_circle

Armor

check_circle

Art

check_circle

Environment

check_circle

GUI

check_circle

Items

check_circle

Misc

check_circle

Mobs

check_circle

Particles

check_circle

Terrain
Updated on Sep 7th, 2015, 9/7/15 1:42 pm |
171 logs
Published
Oct 5th, 2012
, 10/5/12 2:23 am
407,145

views,

6

today

110,797

downloads,

0

today
esmirff
Level 81
:
Elite Goblin
Is it medieval? Is it Elizabethan? I see Victorian! It's everything you ever wanted! In ONE texture pack.
The video: "A Warrior's Fate." Minecraft Machinimist, DaneDimension (DaneDawg on PMC) has made a beautiful short film to which my texture pack plays a supporting role as the background artistry. Always entertaining, DaneDimension has once again produced a piece of rollicking good minecraft fun. Please visit his youtube channel: DaneDimension, and be sure to like/subscribe to him.
The beautiful castle in the cover shot was made by
Aandolaf.
Terms of Use:
DO NOT
re-distribute MORAY.TP.RESOURCE in part or in whole under any circumstances.
DO
use it to improve your Minecraft experience.
Texture packs involve a supreme effort of will!
Diamond if you like it.
Latest update includes: Rabbits!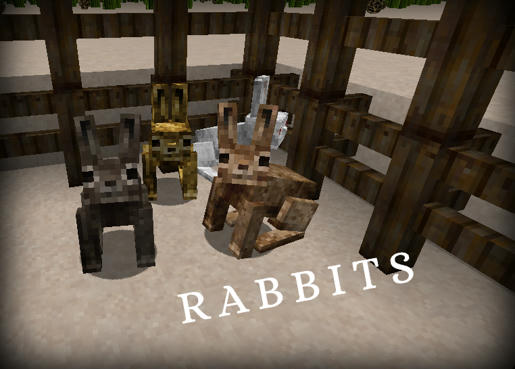 ____________________________________________________________________

Diamond if you dig shrooms. Diamond if you dig shrooms

with

bacon!
Additional Notes
If you are experiencing problems using adf.ly try these options:

In the address bar of your explorer add "v2." to the url. For example: v2.adf.ly/ etc.



In the address bar add an "s" after "http." For example: adf.ly/ etc.

| | |
| --- | --- |
| Progress | 80% complete |
| Game Version | Minecraft 1.8.1 |
| Resolution | 32x |
| Tags | |
171 Update Logs
tools/tracking
1424526
4
moray