check_circle

Armor

check_circle

Environment

check_circle

GUI

check_circle

Items

check_circle

Misc

check_circle

Particles

check_circle

Terrain
Updated on Nov 11th, 2022, 11/11/22 7:34 am |
20 logs
Published
Sep 11th, 2012
, 9/11/12 5:41 pm
36,365

views,

7

today

6,717

downloads,

1

today
FiMiS
Level 54
:
Grandmaster Zombie
Hi, This is a non-HD photo-realistic texture pack. Yep, it is non-HD and yet photo-realistic with 16 pixels 😅

All images presented above are vanilla without shaders, my goal is to highlight the environment using an expressive color pattern in the RGB scale and get the maximum range of colors. it's a rustic and atmospheric pattern so you can find very nice blocks here and some really ugly ones. 😜

90% of blocks were made as procedural textures(an algorithmic way of describing a texture(this is not IA)). This including Random Noise, RGB tone curve, Gradient, Overlay, Transparency, Filters, Embossing and Pixel fixes(this last one is the classic pixelart).
| | |
| --- | --- |
| Credit | Mojang |
| Progress | 75% complete |
| Game Version | Minecraft 1.19 |
| Resolution | 16x |
| Tags | |
20 Update Logs
ShadowEffect_v0.5.0 : by FiMiS 11/11/2022 7:34:05 amNov 11th, 2022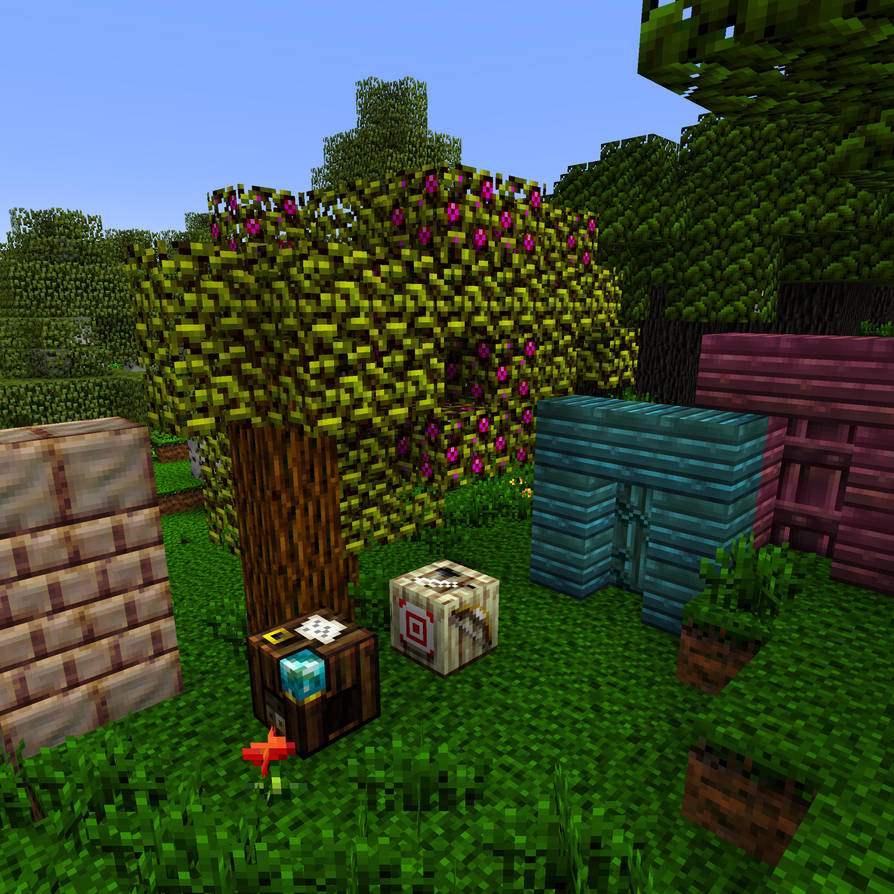 Improved:
Crimson Planks
Warped Planks
Glass
Packed Mud
Mud Brick
Glowstone
Magma Block
Redstone Dust Item
Crimson Door
Bow
Added:
Fletching Table
Cartography Table
Music Discs(Unoficial)
Endcrystal Item
Blaze Powder Item(Unoficial)
Oak Sign
Slime
Magma Cream
Acacia Trapdoor
Warped Door
Sponge
Sponge Wet
LOAD MORE LOGS
tools/tracking
1412572
4
shadown-effect---fimis