Updated on Aug 14th, 2014, 8/14/14 12:08 pm |
2 logs
Published
Aug 10th, 2013
, 8/10/13 10:57 am
homingdbs
Level 70
:
Legendary Engineer
There are well over a
hundred
plane models created by mankind.



In this tutorial I'll cover how to make an airplane.
Note: MCEdit is optional, but it will save you a week's time.
Step 1: Research
Find necessary information on what you want to make. In this blog I'll do the Boeing 7E7 (aka 787)
You'll need

seating plans

and exterior photos essentially. Here are 2 examples.
Step 2: Determine width
Use the seating plan make the width of the plane.
Step 3: Form a circle and the ceiling
Use the width build a circle and form ceilings that you want for your plane. Also prepare a block space in front of (or behind every seat).
Step 4: Copy with MCEdit (or build)
Build according to the seating plan. Note that there will be doors and toilets (lavatory) and places for staff.
Step 5: head and tail
No explanation. You will have to experiment on this.
Step 6: Determine wings width
I need another seating plan.
As shown below the wings span from row 5 to row 25. Place blocks to mark it.
Step 7: Determine wings length
I need a top view for this.
As shown below:
-The wing length is about 5 times of the fuselage's width. Mark it with glass blocks (or a different one).
-The engine is like 1-fuselage-width from the fuselage.
*measuring with fuselage. thats the tip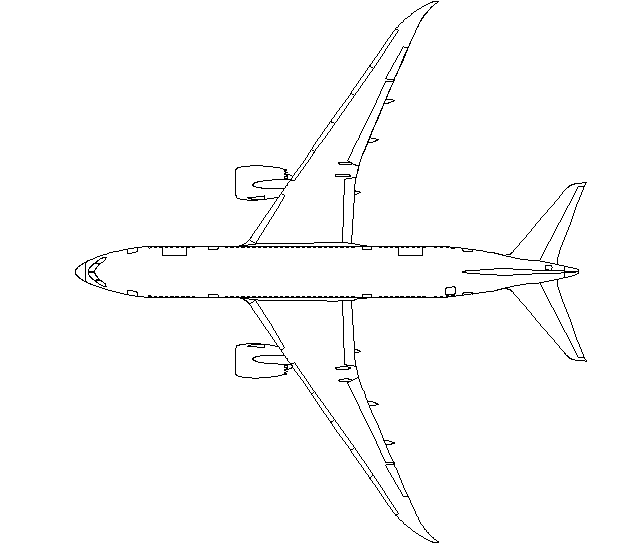 It should look like this
Step 7.5: Blend Wing (Optional), MCEdit needed
Select the wing, NOT the part closest to the fuselage
Press the nudge button and move UP 1 block
Keep repeating until it looks like this
Do the same for the tail
Step 8: Add Engine and Lights
I don't think I need to explain on this...
Step 9: Gears
Make this accordingly to the plane you're making.
Step 10: nearly done
Step 11: Liveries
We're almost there. Just add some liveries of your own.
That's it. There are a lot of aircrafts that you can make with the above steps.
Download for the BA plane
www.planetminecraft.com/project/boeing-787-8-british-airways/
2 Update Logs
Update #2 : by homingdbs 08/14/2014 12:08:34 pmAug 14th, 2014
You may want to keep the floor height constant as changing gate heights are troublesome.
LOAD MORE LOGS
tools/tracking
2350771
6
how-to-craft-a-plane-7e7