The Grizzly Grotesque Gore-tober Challenge
THE GRIZZLY GROTESQUE GORE-TOBER CHALLENGE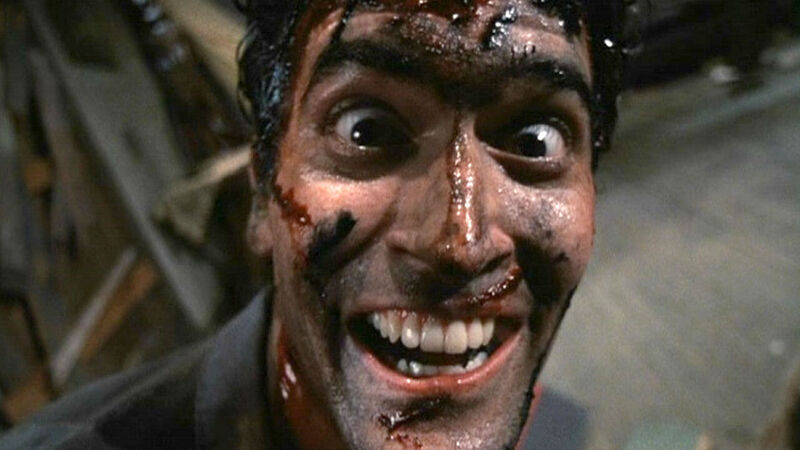 Welcome
to the
one
contest on PMC, that is all about designing "
REALLY NASTY AND SCARY
" skins. That will make any 8-year old who's afraid of a couple o pixels wet their pants.
---
The competition is simple. I want
YOU
to make a skin, that's going to be "horrifying" somehow. Whether that be the story, or the skin itself. That's your choice, dweeb. What I want to see, is some macabre, grotesque, out of this world "pixel gore", if that is even a thing. It can be a walking corpse, a infected mutant or alien, or some random bogus you come up with. All that counts is, that it is somehow "terrifying". Tho you can also add some humor to it, I mean... Evil Dead isn't exactly "dead serious" despite the absurd amounts of "gore", fake blood and sick chainsaw kills.
But
, to enter, you must first read
THE RULES
through carefully.
↓
Spoiler - The Rules...

But as with any contest, there are rules
to be followed. (Drat...)
First of all
;
All of the PMC rules
must be taken in advance for your entry.
Second of all; I want to see "gory" and "disgusting" skins. BUT,
I don't want to see
a standard
so low
, that
my demented grandmother could in principle toss a rotten portion of spaghetti n meatballs into the face of a mottled owl, which would then be thrown into a stone-oven, grilled like a pizza, except for too long, so only ashes come out, when in reality we wanted to see some of that disgusting mess
.
To give a demonstration, I don't wish to see skins like these enter:
Basically, don't make "Scribble scrabble" skins.
Don't copy others.
Don't use minecraft's actual textures.
Don't use less than 3-4 colors, unless ofc, that you somehow can make it look "
better than liquid brown
"
AND,
when I say "gore" and "disgusting"/disturbing stuff. Then I do not want to see stuff like "nude-skins" or any "sexual" stuff, since well, yea... that's also part of the rules of PMC, so don't cross them.
+ as one very important rule says on PMC:
If you: "Post themes that are inappropriate in a public family friendly environment.
The community will report and our moderators will decide whether it should be moderated. You will receive a reason for the moderation."
So, yea, if you
somehow manage
to make a skin so disturbing out of a poor-resolution of pixels, that people might report it, well. Then it's not fit. I don't know if it's actually possible to make a skin that disturbing, but yea, anyways, heads up.




I am the judge, jury and executioner of this competition.
---
I will judge the skins out from some different qualities:
Originality

Skill, skill in how terrifying and disgusting looking you can make the skin.

Horror-factor, yes. That's now something you will be judged by.

A good story, you can make it funny, scary, long or short, or just have a lame short description / sentence about how big the teeth on that thing you made are. I mean, holy smokes, those teeth were like, thrown in, like was it the teeth of Steve Buscemi. Jeezus. That is horrifying.

Title, tags, credits and outlay, like in the bin skin, some comedic tags n credits can in this case loosen up the submission a bit, and in that way, give you a couple of herrings.

The prizes:

-
1st place:
An absolutely epic trophy. It will make all your friends go "Darrel, what the hell is that???"
-
2nd place:
A "nice" trophy. Nice and cool. Cool and nice.
-
3rd place:
Just a trophy. Yea.. "just" a trophy. Nothing special.
To enter, you simply link the skin you've made in this thread.
Happy October ya bunch of nerds, see if you can appease this horror-addicted son of a greasy hitchhiking alien mothership-trucker.


You got til the end of October (The 31st) to enter.
Entries:

THE RESULTS:

| | | | | | | |
| --- | --- | --- | --- | --- | --- | --- |
| | Contestant | Skill & Originality (2 - 18 points) | Horror/Gore-factor (1 - 10 points) | Story/Description (1 - 8 points) | Tags, title, credits & outlay (1 - 4 points) | Total Score |
| 1. | Aspirin60 | 17 | 10 | 1 | 4 | 32 |
| 2. | DinowCookie | 15 | 10 | 5 | 1 | 31 |
| 3. | An Intelligent Moron | 14 | 6 | 7 | 3 | 30 |
| 4. | Romto_ | 14 | 8 | 1 | 4 | 27 |
| 4. | The FaiyaBLAST | 11 | 7 | 6 | 3 | 27 |
| 5. | Woodstockk | 13 | 8 | 4 | 1 | 26 |
| 6. | Jebel | 7 | 8 | 5 | 1 | 21 |
AND REMEMBER

(As good ol' "Exhumed" once said)

:

THE MATTER


OF SPLATTER




Posted by