Updated on Aug 13th, 2015, 8/13/15 4:31 pm |
11 logs
Published
Aug 13th, 2013
, 8/13/13 2:06 am
56,622

views,

2

today

15,021

downloads,

0

today
HitchH1k3r
Level 47
:
Master Robot
The Torch Levers Mod adds several security themed blocks to the game. Whether you want to keep a room hidden by illusions and secret levers, or place deadly traps in your fortress -- the Torch Levers Mod has something for you.
This mod requires Forge to work, please install forge first and then add the mod zip file to your mods folder. At this time there are no know compatibility issues, but please report any bugs you find.
Available Blocks/Crafting Recipes
Torch Lever
Redstone Torch Lever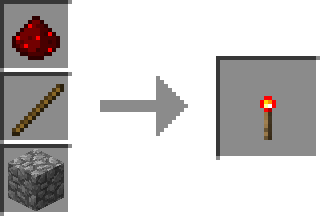 Book Button

Netherbrick Button

Torch Button
Redstone Torch Button
Redstone Lever
Redstone Button
Hinged Painting

Carpet Trapdoors
Collapsing Slabs
Spike Trap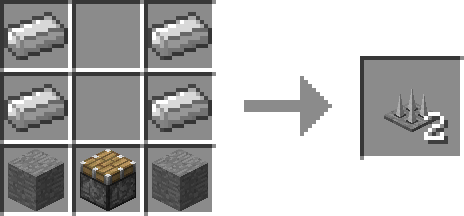 Poison Spike Trap
Slowing Spike Trap
Blinding Spike Trap
Flaming Spike Trap
Withering Spike Trap

Automatic Spike Trap
Illusion Blocks (the block is not consumed)
> This mod may

not

be decompiled.
> This mod is closed source, but

may

be redistributed (in it's standard binary form) in a

mod pack

or as part of a

minecraft map

following these conditions:
- You may

not

generate money from the mod pack.
-

Only

if you are distributing the mod with a

minecraft map

(modded adventure map) you

may

use redirection services to generate money.
- You

must

provide a link to the

Minecraft Forums Topic

(bit.ly/TorchLevers) somewhere in the distribution or the webpage where the distribution will be downloaded from.
- The mod may

not

be redistributed on it's own, it

must

be accompanied by a

Minecraft (adventure) map,

or as part of a

mod pack

.

For more information (
and older versions
) visit the official forum topic on the Minecraft Forums.
| | |
| --- | --- |
| Progress | 100% complete |
| Game Version | Minecraft 1.7.10 |
| Tags | |
11 Update Logs
tools/tracking
2393333
7
torch-levers-mod-forge-162