Updated on Aug 21st, 2015, 8/21/15 10:58 pm |
65 logs
Published
Oct 24th, 2014
, 10/24/14 5:30 pm
2,546

views,

1

today

568

downloads,

0

today
BadRing
Level 12
:
Journeyman Unicorn
version 1.2

BETA

Early Access
---
Kim's HellWorld
Download the coolest world with over 300+ command blocks and crazy funny stuff!
There are no mods, just command blocks! :D
Why not jump 150 blocks straight up in the air or run faster than Sonic?
Spawn over 30+ secret mobs and entities!
Use potions and swords like you never have before!
Play on my very own DeathRun map, created for 2 players or many more!
Be hypnotized when you visit "Hypnosia", a new and cool project.
Valentine's Day 2015

Season event. 14 Command Blocks with summons
and more fun stuff!
100 Stupid Ways To Die
Try out 100 really stupid ways to die in Minecraft!
DeathRun v1
Inspired from Counter-Strike. This is a parkour map
that you and your friends can try out, it may be difficult!
Ultra Hardcore
A new game, try to jump over lava on slime blocks
and try to reach new levels. Really fun, but hard!
Kim's Zoo
This project is currently under construction. You can
visit famous youtubers here. There might be bugs.
The Stevey Parable
Inspired from the game "The Stanley Parable". This
project is currently also under construction, around 70%
done. You can however try it out now.
You can also explore the whole world, there's soooo many things to do!
Early Access

What does this mean?


This means that Kim's HellWorld is still under development
and is not 100% finished. You might see bugs because of
that, and we're very happy if you could report them to us so
we can fix them and make the experience better for you and
everyone else. You can however download the world while
it is still under construction.
---
News:


Kim's HellWorld is back!

After a long break...


It's been a long time since this project was updated, mostly because of things I've had to take care of IRL, and due to lack of time. Anyway, I've decided to start working on this project again - but not as much as before since I'm currently busy with school and studies. I will start working on the project today, and I can't tell when the next version is going to be released. I am currently working on this project alone, so I can't really tell when the next version is being released. Just letting you all know that this project is currently being worked on again.




Thank you for your understanding!



Article by:
BadRing
Time:
2015-08-22 04:53
---
Valentine's Day and version 1.2 has arrived to Kim's HellWorld!
Prepare yourself for love!
We have added

Valentine's Day

event to Kim's HellWorld. Log in to Kim's HellWorld and take a look around. A few things has been changed, one of them is

Kim's Zoo

. We didn't really like the concept, so we are currently working on a new concept, and we wont tell you anything about it yet.
As a notice: We wont start working on a new project in Kim's HellWorld from now until we're out of the BETA zone. So we will just continue to work on the projects that are currently under construction at the moment, such as

The Stevey Parable

,

Kim's Zoo

,

Kim's Circus

, and

100 Stupid Ways To Die

.
Article by:

BadRing
Time:

2015-02-05 22:10
---
Version 1.1 has been released!

And the update is huge!

Finaly! It took over a month but now it's released, so is also our official website
www.GTWiki.se

The website is still under development just like Kim's HellWorld is.
You will find a complete list of what's added in this update in the Update Logs selection.
We hope that you all will enjoy this version!

Article by:

BadRing


Time:

2015-01-24 22:22
---
Upcoming website and version 1.1!
Information about what happens next.

The release of version 1.0 was a huge success for us! With 1000+ views and over 300 downloads, Kim's HellWorld is growing bigger and bigger for each day that passes. In the beggining of the year 2015, some huge changes will happen.
There is an upcoming official website for Kim's HellWorld, and version 1.1 is almost done!
The website will contain news, screenshots, videos, information and stuff like that, nothing advanced though.
Version 1.1 on the other hand, will contain
a lot
of new and advanced stuff. But we will not reveal anything yet. :)
We also hope that you all had a wonderful Chirstmas with a lot of fun!
Article by:
BadRing
Time:
2014-12-28 20:38
---
Welcome, version 1.0!
Santa and 1.0 is here!


It's finally done!
Version 1.0 are waiting for you to download it!
In this huge update, there will be a Christmas theme and ALOT of new content.
A video will be up in a few days!A complete list of stuff added/edited/removed will come tomorrow.
Article by:
BadRing
Time:
2014-12-06 20:21
---
Version 1.0 will be released next weekend!
There are alot of new stuff added!


So I am currently working on version 1.0. I have not released the versions between 0.5 - 1.0, so we just jump straight into version 1.0, that will be avalible for download next weekend. More information will come out soon.
Stuff
added
/
edited
:
Added

"Kim's Zoo", a... Head... Zoo...


Added

more trees, grass & flowers to make the landscape more beautiful.


Added

"TP", a board with teleports to different places.


Added

"Introduction", an introduction by the creators of the map.


Edited

"The Pig Blaster", changed redstone location. A road path is now avalible on the old redstone location.


Edited

some command blocks, made it look better.


Added

a few new road paths.


Added

"The Stanley Parable", a new game you can play.


Added

"100 Stupid Ways to Die", a new game with 100 different ways to die.


Added

an event area. Season & special events will take place here.

More information about the update and release date will be out soon!


Article by:
BadRing
Time:
2014-11-13 18:02

Edited:
2014-11-23 16:45
---
Click to read more news
---
This world was created by
BadRing
.
---
Don't forget to diamond if you liked it!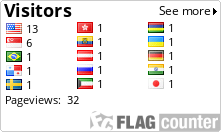 | | |
| --- | --- |
| Credit | This world was created by "BadRing" with help from "HenrikCookie". |
| Progress | 85% complete |
| Tags | |
65 Update Logs
World Updates : by BadRing 08/21/2015 10:58:41 pmAug 21st, 2015
-
Removed
Valentines Day
event.
This update will be a part of version 1.3
LOAD MORE LOGS
tools/tracking
3121230
2
kims-hellworld-v05---crazy-command-blocks