Published
Oct 4th, 2013
, 10/4/13 5:32 pm
1,764

views,

0

today

139

downloads,

0

today
Asp_B
Level 69
:
High Grandmaster Necromancer
"A haiku, by Deadpool: I hate broccoli!
And think it totally sucks / Why is it not meat?"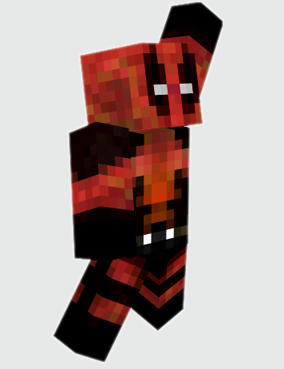 When mercenary extrordinaire and eater of doughnuts Wade Wilson
contracted cancer he went a little nuts. He signed on for Canada
(the greatest country on the f*&$ing planet)'s Weapon-X program
he was given an experimental treatment menu to imitate Wolverine's healing factor.
He was cured of cancer but he could not become the hero that Weapon-X was
supposed to make him.
So he was sent to a secret facility for hero factory wash-outs.
Wanting only to die and rid himself of the pain he gained a good friend namely a
cyborg named Worm.
When he encountered the being named Death, who he found to be the
best reason to die, he tried more furiously to end his life.
His plan: mock the much stronger, much faster much more twisted supervisor
of the wash-outs known as The Attending or as Wade often mocked him
with his real name: Francis. In the end his mocking wasn't what killed him.
Worm was lobotomized for Wilson's actions who had quickly broken
his friends neck so as to give him peace.
Finally finding a reason to kill Wade he took the chance and ripped out
his heart but because of his healing factor, the hatred for francis and a thirst
for vengeance he was not allowed to die.
Charging out to meet Francis he shoved two automatic rifles
taken from some guards who now could --ahem-- look the other way
about all this, into The Attending's gut and splattered his spleen.
Proclaiming that Wade Wilson was now dead he then became
Deadpool though it did cost him what was left of his sanity.
Other Links:
°

Deadpool

....

Unmasked
°The Asphyxious CustomPack(16x16)
| | |
| --- | --- |
| Credit | Asphyxious Blackhole |
| Gender | Male |
| Model | Steve |
| Tags | |
tools/tracking
2135428
5
deadpool-2135428